Alaska Mesothelioma Lawyer
Page Updated on July 11, 2023
Many Alaskans have encountered asbestos at military sites, industrial workplaces, and natural deposits. If you were exposed to and developed mesothelioma or any other asbestos-related illness, an experienced Alaska mesothelioma lawyer can help you get justice.
If you or a loved one have been diagnosed with mesothelioma, asbestos-related lung cancer, or asbestosis, you may qualify to receive significant compensation. Fill out our form to get a free Financial Compensation Packet. You'll learn about top Alaska mesothelioma lawyers, how to get paid in 90 days, how to file a claim for the asbestos trust funds, and more.
FREE Financial Compensation Packet
Info on law firms that will recover your

highest compensation

Learn how to get paid in 90 days
File for your share of $30 billion in trust funds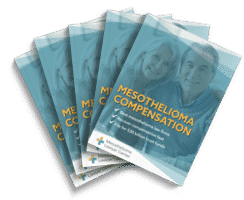 Free

Financial Compensation Packet
Info on law firms that will recover your

highest compensation

Learn how to get paid in 90 days
File for your share of $30 billion in trust funds
We offer families assistance in every city in Alaska, including:
Anchorage, Fairbanks, Juneau, Sitka, Ketchikan, Wasilla, Kena, Kodiak, Bethel, Palmer, Homer, Unalaska, Barrow, Soldotna, Valdez, Nome, Kotzebue, Petersburg, Seward, Wrangell, Dillingham, Cordova, North Pole, Houston, Haines, Craig Hooper, Bay Akutan, Sand, Point Delta, Junction, King Cove, Chevak Skagway, Selawik Togiak, Mountain Villag,e Emmonak, Hoonah, Klawock, Kwethluk, Unalakleet, Gambell, Alakanuk, Point Hope, Savoonga, Quinhagak, Noorvik, Yakutat, Toksook, Bay Fort, Yukon Kotlik, Pilot Station, Shishmaref, Kake Stebbins, Wainwright, New Stuyahok, St. Mary's, Aniak, Nunapitchuk, Saint Paul, Scammon Bay, Kachemak, Thorne Bay, Galena, Angoon, Gustavus, Manokotak, Chefornak, Buckland, Marshall, Saxman, Napaskiak, Nuiqsut, St. Michael, Brevig, Mission, Nenana, Hydaburg, Kivalina, Kiana, Napakiak, McGrath, Akiak, Koyuk, Elim, Adak, Anaktuvuk, Pass Russian, Mission, Eek, Lower Kalskag, Nightmute, Huslia, Nulato, Shungnak, Ambler, Seldovia, Shaktoolik, Anderson, Tanana, Goodnews Bay, Kaktovik, Atqasuk, Teller, and more.
Alaska Asbestos Statistics
From 1999 to 2017, Alaska recorded 512 deaths related to asbestos.
Most deaths related to asbestos exposure came from lung cancer, while the rest resulted from mesothelioma or asbestosis.
The Anchorage Borough has the highest number of asbestos deaths in Alaska.
When Do I Need an Alaska Mesothelioma Lawyer?
If you were exposed to asbestos, have been diagnosed with an asbestos-related illness, or if someone in your family died because of asbestos disease, you might want to take legal action to hold those accountable responsible.
There are several important reasons to choose the right lawyer to handle your case:
An Alaska mesothelioma lawyer understands the complicated laws related to these cases.
Only a lawyer with expertise in these cases can give you the best chance of winning.
A lawyer will outline your options and explain to them so you can make the best choice.
There is a time limit for filing asbestos lawsuits, so you must get organized and act fast.
The right lawyer can negotiate a fair settlement on your behalf.
How Can an Alaska Mesothelioma Lawyer Help Me?
If you have an asbestos illness, you have a few options for seeking compensation. Compensation is important because it covers costly medical treatments, lost wages, and other expenses associated with mesothelioma.
An Alaska mesothelioma lawyer can help you take one or more legal actions:
Personal Injury Lawsuit
Asbestos illnesses are personal injuries caused by negligent exposure. An Alaska asbestos attorney can help determine which companies exposed you and when. They can help you file a personal injury lawsuit to hold those companies liable and recover damages.
A lawsuit will likely end in a settlement, which can get you compensation within a few months. These lawsuits rarely go to trial, where a jury determines liability and damages.
Asbestos Trust Fund Claim
If the companies responsible for your exposure went bankrupt, you cannot sue them. You may be able to get compensation from an asbestos trust fund.
Bankrupt companies set up trusts to compensate victims as part of the bankruptcy process. Asbestos trust funds currently hold $30 billion. A lawyer can help you get your share.
Wrongful Death Lawsuit
If your loved one dies from mesothelioma or during their personal injury lawsuit, you can file a wrongful death suit. This allows you to hold companies liable and recover damages for medical, funeral, and other expenses.
Veterans Benefits Claim
Many military veterans suffered asbestos exposure and now have mesothelioma. U.S. Navy veterans are most affected by asbestos illnesses.
The U.S. Department of Veterans Affairs (VA) rates mesothelioma as 100% disabling. You could be entitled to monthly compensation and other benefits.
Asbestos in Alaska Military Sites
Many sites in Alaska once used by the Department of Defense and its separate armed branches contain manufactured asbestos materials:
The Distant Early Warning (DEW) Line of radar stations stretched across Alaska and Canada's Arctic regions and was used to provide early warning of Soviet bomber flights or missile launches. Personnel assigned to DEW stations lived in military-style housing and used jeeps, planes, and other forms of government transportation. Asbestos was present in all of these.
The former DEW site known as Collinson Point was also contaminated by various hazardous materials. Also known as Brownlow Point, Collinson Point ceased operations in 1963 but was polluted by fuel spills, asbestos, and polychlorinated biphenyls (PCBs). Although the site has been cleaned up by state and federal environmental agencies, asbestos lingers in the water and topsoil.
Joint Base Elmendorf-Richardson's Elmendorf Field is the Air Force component of a major military facility near Anchorage. The base utilized asbestos-containing materials in large quantities. Though asbestos-containing materials were found in aircraft, vehicles, electronic equipment, and building materials, the highest concentrations were in the base's powerhouse.
Where Else Could I Have Been Exposed to Asbestos in Alaska?
Although military facilities were large-scale users of asbestos-containing materials, other industries also relied on them.
Industries such as construction, shipbuilding, oil production, manufacturing, steel and ironworks, and electricity generation used asbestos to protect their facilities from fires and heat-related damage and strengthen materials.
Asbestos in the Workplace
For decades Alaskan workers were exposed to asbestos fibers in the workplace. According to Alaska's DEC Division of Air Quality, asbestos fibers are still found in commercial products now in use.
These products include cement shingles, vinyl/asbestos floor tiles, brake pads, corrugated sheets, pipe and furnace wraps, and textured paints.
Some of the workplaces, both military and civilian, known to have contained asbestos include:
Adak Naval Air Station
Alaska Pulp Corporation
Ladd Air Force Base
Port Heiden Clams
Arctic Surplus
Collinson Point Distant Early Warning (DEW) Line site
Eielson Air Force Base
Ft. Richardson U.S. Army Base
Ft. Wainwright U.S. Army Base
Galena Airport/Galena Air Force Station
Galena Radar Base
Georgia Pacific Paper Mill
Ambler Gravel Pit
Salt Chuck Mine
Cape Romanzof Long Range Radar (LRR) Site
Bullen Point Radar Installation
Elmendorf Air Force Base
Fish Creek Quarry
Lemon Creek Quarry
Treadwell Quarry
Ambler Gravel Pit
Slate Creek Asbestos
Golden Valley Electric Association
Bonnie Brae Quarry
Alaskan Pipeline at Valdez
Sitka Paper Mill
Asbestos in Alaska Buildings
Public buildings may contain asbestos deposits, including schools, courts, libraries, hospitals, and other government facilities built before 1980.
Any building scheduled for renovation work or demolition first undergoes a thorough abatement-and-disposal process.
The process is to prevent asbestos fibers from spreading into the environment. Only EPA-certified abatement contractors with safe work practices and experience handling asbestos can conduct inspections and removal.
Residential buildings built before the 1980s can also contain asbestos. Care needs to be taken to ensure asbestos insulation and other materials are safely contained and that renovations are conducted under strict safety measures.
Two Anchorage companies recently received probation and fines for violating the Clean Air Act and putting people at risk of asbestos exposure. Hired to renovate an old asbestos-containing boiler room at the Northern Lights Center, the responsible employee violated regulations and asbestos disposal standards.
Alaska's Naturally-Occurring Asbestos Deposits
According to Alaska's Department of Environmental Conservation (DEC), there are major deposits of naturally occurring asbestos (NOAs) in various regions of the state:
Four large concentrations of NOAs are found in the panhandle region.
Two are located close to Juneau, the state capital, and Ketchikan.
Two more natural asbestos deposits are found near the Kobuk Valley and the Wrangell-St. Elias National Parks on the Yukon River.
These deposits are harmless if left undisturbed. Any disruption from mining or development can contaminate the surrounding air, soil, and water with asbestos fibers.
Alaska Laws That Affect Asbestos Lawsuits
Each state handles personal injury and wrongful death lawsuits according to their own laws. These laws could impact how you file and the damages you can recover.
Alaska Asbestos Statute of Limitations
One of the most important state laws to consider is the statute of limitations. This puts a deadline on filing a lawsuit.
Under Alaska Statutes, Title 18, Chapter 31, and Alaska Statute 23.30.105 (a), plaintiffs filing an asbestos lawsuit for compensation must do so within two years of diagnosis or two years from when the disease should have been reasonably discovered.
Latent injuries in Alaska are the exception. If the victim has a latent injury, meaning the condition was present, but the symptom had yet to surface, then the statutes of limitations begin when the injury is discovered.
For wrongful death lawsuits, plaintiffs must file within two years from the date of the victim's death.
Cases Involving Natural Asbestos Deposits
Alaska has natural deposits of asbestos. When disturbed, these deposits can cause exposure and harm to workers and residents. Roadbuilding and construction commonly stir up asbestos dust in these areas.
In 2012, the governor passed a law that allowed construction companies to extract and use materials that might contain asbestos. Gravel is a primary concern. The company could be protected from litigation if a worker or resident gets sick from asbestos in gravel used for road building.
This law could make it more difficult for future asbestos victims to take legal action and recover damages.
Alaska Asbestos Safety Laws
The State of Alaska Occupational Safety and Health enforces laws for buildings with asbestos:
Only those professionally trained to handle asbestos can legally abate, disrupt and/or remove it, regardless of its location.
All workers must wear respirators while around asbestos, and warning signs must be placed in clear view around the work areas.
Asbestos must be collected and transported to appropriate landfills.
While being transported for disposal, all packages must be securely sealed with warning labels.
Homeowners should always have their homes properly tested for asbestos before renovation and demolition if the home was built before the 1980s.
For more information and for more detailed instructions on handling asbestos in Alaska, contact the Alaska Occupational Health and Safety offices at the following phone numbers:
Juneau: 907-465-6004
Fairbanks: 907-451-2890
Anchorage: 907-269-4946
How to Find a Top Alaska Mesothelioma Firm
Talk to a lawyer as soon as you get a diagnosis of mesothelioma. One or more companies are responsible and should be held accountable. You can't rely on any lawyer. You need a mesothelioma and asbestos expert.
Look for a firm that can handle your case in Alaska but operates nationwide. Asbestos cases often span states. You might have been exposed in Alaska but need to file in another state. This can get complicated, and a large, experienced firm will get you the best results.
The right lawyer or firm should offer you a free consultation to discuss your options. They should not charge you anything until you recover damages.
Getting Legal Help in Alaska
Keep in mind that if you've been diagnosed with mesothelioma, asbestos-related lung cancer, or asbestosis, you'll need an experienced mesothelioma attorney to help you have your best chances of winning your case. Don't forget to fill out our form to get our free Financial Compensation Packet, filled with information on the experienced asbestos and mesothelioma attorneys in your area. If you have questions or need additional assistance, contact us at 800-793-4540.
FREE Financial Compensation Packet
Info on law firms that will recover your

highest compensation

Learn how to get paid in 90 days
File for your share of $30 billion in trust funds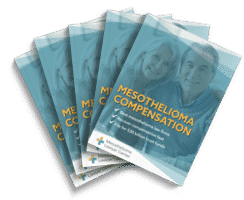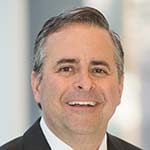 Paul Danziger grew up in Houston, Texas and earned a law degree from Northwestern University School of Law in Chicago. For over 25 years years he has focused on representing mesothelioma cancer victims and others hurt by asbestos exposure. Paul and his law firm have represented thousands of people diagnosed with mesothelioma, asbestosis, and lung cancer, recovering significant compensation for injured clients. Every client is extremely important to Paul and he will take every call from clients who want to speak with him. Paul and his law firm handle mesothelioma cases throughout the United States.