North Dakota Mesothelioma Lawyer
Page Updated on July 24, 2023
If you're sick because of asbestos exposure in North Dakota, a qualified North Dakota mesothelioma lawyer can help you. Although North Dakota doesn't have a high rate of asbestos illnesses compared to most other states, many people are still suffering from past exposure.
If you or a loved one have been diagnosed with mesothelioma, asbestos-related lung cancer, or asbestosis, you may be entitled to substantial compensation. We invite you to fill out our form today for a free Financial Compensation Packet, filled with information about experienced mesothelioma lawyers in North Dakota, how to get paid in 90 days, how to file an asbestos trust fund claim, and much more.
FREE Financial Compensation Packet
Info on law firms that will recover your

highest compensation

Learn how to get paid in 90 days
File for your share of $30 billion in trust funds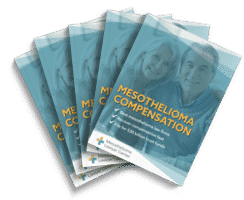 Free

Financial Compensation Packet
Info on law firms that will recover your

highest compensation

Learn how to get paid in 90 days
File for your share of $30 billion in trust funds
We offer assistance to all asbestos victims and their families in North Dakota, including:
Fargo, Bismarck, Grand Forks, Minot, West Fargo, Williston, Dickinson, Mandan, Jamestown, Wahpeton, Devils Lake, Valley City, Minot AFB, Grafton, Beulah, Watford City, Lincoln, Rugby, Horace, Casselton, Grand Forks AFB, Hazen, New Town, Bottineau, Lisbon, Carrington, Stanley, Mayville, Belcourt, Oakes, Langdon, Harvey, Bowman, Hillsboro, Tioga, Garrison, New Rockford, Park River, Larimore, Ellendale, Rolla, Washburn, Crosby, Shell Valley, Fort Totten, Cavalier, Velva, Hettinger, Parshall, Cando, Surrey, Kenmare Beach, Linton, Burlington, Thompson, Wishek, Belfield, Killdeer, Walhalla, Northwood, LaMoure, Cooperstown, New Salem, Hankinson, Cannon Ball, Enderlin, Mapleton, Mohall, Dunseith, Gwinner, Drayton, Mott, Hatton, Napoleon, Mandaree, Glen, Ullin, Underwood, Ray, Harwood, Wilton, Ashley, Kindred, Hebron, Steele, Lakota, Milnor, Lidgerwood, New England, Elgin, Minto, Portland, Rolette, Turtle Lake Center, Reile's Acres, Pembina, Towner, Edgeley, Richardton, Forman, Berthold, Green Acres, Four Bears Village, Argusville, Fessenden, and more.
North Dakota Asbestos Facts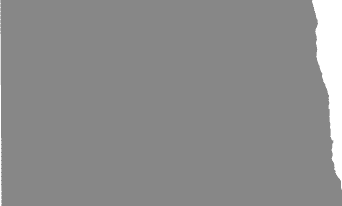 North Dakota ranks near the bottom among the 50 states for the number of deaths of residents related to asbestos exposure.
Between 1999 and 2017, there were 738 asbestos-related deaths.
Just 55 of those deaths were from asbestosis, while mesothelioma caused 138 and lung cancer 552.
Cass County has the highest rate of asbestos deaths in the state.
Why Should I Work with a North Dakota Mesothelioma Lawyer?
You can take legal action for past negligent asbestos exposure that caused your illness. Asbestos claims can be complicated and take time, so it is important you contact a top North Dakota mesothelioma lawyer as soon as possible.
An asbestos attorney and law firm can help you recover damages and more:
Offer a free initial consultation to review your case and answer your questions
Explain your legal options and guide your next steps
Take all steps necessary to file a lawsuit or claim
Investigate your past asbestos exposure to find evidence and build a case
Negotiate with defendants to maximize your settlement amount
Litigate on your behalf to get a jury award if the case goes to trial
Offer contingency payment, so you take no financial risks
Come to you if you are too sick to travel
How Much Compensation Can I Get for Mesothelioma?
Every case is different, but experienced mesothelioma lawyers are experts in maximizing their clients' compensation amounts. Compensation depends on several factors:
The extent of your illness and past asbestos exposure
The defendants involved and the degree of their liability
Your past, current, and future expected medical bills
Home care
Medical equipment costs
Costs associated with traveling for treatment
Pain and suffering
The average mesothelioma settlement is between $1 million and $1.4 million. Asbestos trust fund claims are around $180,000. The trust funds currently still have $30 billion available. Lawsuit jury awards are usually the highest compensation amounts, but they take longer and are not guaranteed.
Where Was I Exposed to Asbestos in North Dakota?
Farms and ranches make up the bulk of North Dakota's economy, which is why asbestos exposure has not been a significant problem in the state. However, asbestos-containing materials (ACMs) were widely used as insulation and fireproofing in construction.
There are a few ways people in the state have been exposed and are still at risk of exposure:
Homes, schools, courthouses, auto repair shops, airports, and railroad yards and other buildings constructed in North Dakota between the 1930s and mid-1980s often contain ACMs.
North Dakota is a producer of energy, primarily petroleum, coal, and shale gas. According to the U.S. Energy Information Administration (EIA), North Dakota is the nation's second-largest source of oil, producing over 575,000 barrels of oil per day. Older facilities built before the 1980s used asbestos insulation in pipes, gaskets, power generators, and boilers to reduce the risk of fire and electrical damage.
Power generation plants also used asbestos as insulation and fire retardant materials to protect the facilities and workers from fires and electrical discharges. Older power plants used asbestos liberally, even using the flexible mineral fibers in workers' protective clothing and workbenches. In contrast, power plants built since the 1980s use alternative fire retardant materials and insulation.
Asbestos was also used extensively by the U.S. military. There are currently three U.S. Air Force installations in North Dakota: Minot Air Force Base (AFB), Grand Forks AFB, and Cavalier Air Force Station (AFS). These military facilities were built during peak asbestos construction years. Although abatement procedures have been carried out since the 1980s, many veterans stationed at these North Dakota bases were exposed to asbestos.
Agriculture is a major industry in North Dakota. The large equipment and machinery used on farms often contained asbestos. Workers who maintained and repaired farm equipment risked exposure to asbestos.
Some specific sites of known asbestos use and exposure in the state are:
Tesoro Mandan Refinery in Mandan
R.M. Heskett Power Station in Mandan
Northern States Power Company (now Xcel Energy) in Fargo
Otter Tail Power Company Coyote Station in Beulah
Great River Energy Stanton Station in Stanton
Fargo Foundry Company/Mid-America Steel in Fargo
F-M INsulation in Fargo
American Oil Refinery in Mandan
BP Amoco North Dakota in Mandan
Standard Oil Company in Mandan
United Power Association in Stanton
Mandan Refinery in Mandan
ABM Missile Radar Sites in Langdon
North Dakota Erionite and Mesothelioma
Asbestos exposure is the principal cause of mesothelioma and asbestosis, but scientists have discovered another mineral that may trigger malignant mesothelioma:
Erionite is a naturally-occurring material formed when volcanic ash is changed by erosion and interaction with groundwater. It is a member of a mineral group called zeolite. Like asbestos, erionite is fibrous and can be dangerous when its fibers become airborne.
Before researchers discovered its asbestos-like carcinogenic properties, erionite was used to pave highways and other roads, especially in the Rocky Mountain states and the Dakotas. According to an article in Real Clear Science, "at least 300 miles of roads in North Dakota are paved with" erionite.
Every time heavy vehicles drive on these roadways, erionite fibers are released into the air. Once they're loose in the environment, those fibers can be breathed in and settle into the pleural lining of the lung or the peritoneum. The carcinogenic fibers then form tumors that develop into malignant mesothelioma.
Dunn County, where most of the paving with erionite was done, may undergo an asbestos cancer epidemic similar to that in Boyali, Turkey.
Researchers who carried out a detailed study of both localities note that "airborne erionite concentrations measured in North Dakota…equaled or exceeded concentrations in Boyali, where 6.25% of all deaths are caused by malignant mesothelioma."
North Dakota Asbestos Safety Laws
North Dakota manages its asbestos abatement program through the Department of Health under its Division of Air Quality.
The North Dakota Division of Air Quality manages the state's air quality emission standards regarding asbestos-containing materials and sets standards for certifying asbestos-related work.
All demolition or renovation projects that involve more than three square feet of asbestos-related materials must give notification to the state.
The removal process requires the "wetting" process of removal, meaning dampening the material and then stored in a secure container unless the material is one piece and can be secured safely.
After the asbestos is stored in a secure way, it must be labeled as "Hazardous Material." The disposal location must be listed on the asbestos disposal packaging as well, and any vehicles transporting asbestos must be clearly marked.
New Law Restricts North Dakota Asbestos Cases
The state government passed a law in 2021 that makes it more difficult to file a lawsuit over asbestos exposure. It requires the plaintiff to submit an affidavit with a lot of detailed information: location and dates of exposure, specific asbestos products, duration of exposure, and more.
Many victims of exposure cannot provide all these details, even when they have valid cases. Another aspect of the law makes it even more difficult to seek compensation if your illness is non-malignant, such as asbestosis.
These new laws make it more important than ever to hire an experienced asbestos attorney who has won cases in North Dakota for similar victims.
North Dakota Statute of Limitations on Mesothelioma and Asbestos Lawsuits
N.D. Cent. Code § 28-01-01 et seq., North Dakota's statute of limitations on asbestos cases, requires that asbestos-related cases must be filed within two years from the time the disease has been discovered or within two years from the date that the illness should have been discovered within reason.
The two-year discovery rule also applies to wrongful death claims and personal injury cases, which must be filed within two years of the victim's date of death.
However, asbestos-related wrongful death cases are allowed a three-year statute, starting on the date of the victim's death.
Secondhand Asbestos Exposure in North Dakota
Secondhand exposure is a less common way to be exposed to asbestos, but it happens and sometimes results in illness. It occurs when a worker inadvertently brings asbestos fibers home on their clothing. Some women got sick laundering their husbands' contaminated work clothes.
In 2016, a lawsuit over secondhand exposure set a precedent in North Dakota. The wrongful death lawsuit involved a man who died from mesothelioma after being exposed to asbestos on his father's clothing. A court decided that the asbestos companies had no duty to warn families of the risks of secondhand exposure.
Getting Legal Help in North Dakota
If you or a loved one have been diagnosed with mesothelioma, asbestos-related lung cancer, or asbestosis, you may be eligible for damages for medical expenses, pain, suffering, lost wages, and more. Don't forget to fill out our form to get our free Financial Compensation Packet, filled with information on the experienced asbestos and mesothelioma attorneys in your area. For questions and assistance, feel free to contact us at 800-793-4540.
FREE Financial Compensation Packet
Info on law firms that will recover your

highest compensation

Learn how to get paid in 90 days
File for your share of $30 billion in trust funds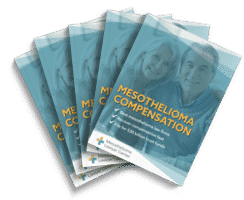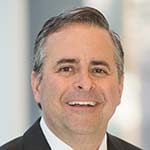 Paul Danziger grew up in Houston, Texas and earned a law degree from Northwestern University School of Law in Chicago. For over 25 years years he has focused on representing mesothelioma cancer victims and others hurt by asbestos exposure. Paul and his law firm have represented thousands of people diagnosed with mesothelioma, asbestosis, and lung cancer, recovering significant compensation for injured clients. Every client is extremely important to Paul and he will take every call from clients who want to speak with him. Paul and his law firm handle mesothelioma cases throughout the United States.