Lexington Mesothelioma Lawyer
Page Updated on January 13, 2022
Lexington, Kentucky's second-largest city, is known for its widespread use of asbestos dating back to the 19th century. Today, victims of asbestos exposure are fighting back with the assistance of experienced Lexington mesothelioma lawyers.
If you or a loved one have been diagnosed with mesothelioma, asbestos-related lung cancer, or asbestosis, you may be entitled to substantial compensation. Fill out our form to get a free Financial Compensation Packet. You'll learn about the experienced mesothelioma lawyers in Lexington, how to get paid in 90 days, how to file a claim for the asbestos trust funds, and more.
FREE Financial Compensation Packet
Info on law firms that will recover your

highest compensation

Learn how to get paid in 90 days
File for your share of $30 billion in trust funds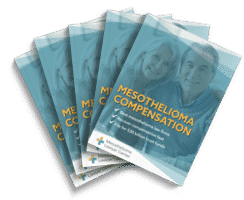 Free

Financial Compensation Packet
Info on law firms that will recover your

highest compensation

Learn how to get paid in 90 days
File for your share of $30 billion in trust funds
Facts About Asbestos in Lexington
Fayette County and Lexington have experienced the fourth-highest number of asbestos deaths in Kentucky in recent years.
The number of deaths related to the rare disease caused by asbestos exposure numbered 105 between 1999 and 2017.
Lexington is not the region's most industrial city, but several workplaces over the last hundred years have used asbestos and caused exposure.
Lexington's History with Asbestos
Lexington became an early economic center in Kentucky despite the inland location and away from rivers. While not as industrialized as other nearby cities, Lexington began with a strong hemp manufacturing industry.
Most of the rope used in the U.S. at one time came from hemp in Lexington's rope factories. The city helped the development of nearby smaller communities by acting as a hub of banking and commerce.
Asbestos made its way to Lexington during the Industrial Revolution when railroads started connecting geographical regions throughout the country.
By the late 19th century, asbestos-related products were used in many Lexington factories, especially those with steam engines and heavy machinery.
By 1870, as electricity was being introduced into communities, asbestos was also used to construct and operate power plants in Lexington.
As the city grew rapidly after World War II, new construction boomed. A lot of that building construction used large quantities of building materials made from asbestos. Asbestos-containing materials (ACMs) were used, in part many components, including:
Roofing and siding shingles
Textured paint
Vinyl floor tiles
Hot water and steam pipes
Insulation, particularly around oil- and coal-fired furnaces
Stove-top pads, especially those made before 1979
In the 1950s, Lexington was home to several manufacturing companies that may have used asbestos, including Dixie Cup, Square D, and IBM.
Asbestos in the Military
During peak asbestos use in the U.S., the federal government and military branches used the material heavily. Many veterans who served the nation during World War II, in particular, suffered asbestos exposure in military installations across the country.
The Army Air Force's Lexington/Bluegrass airbase, where thousands of airmen received flight training, used asbestos. Parts of the old base still exist on the present-day Blue Grass Airport grounds.
Jobs Sites That Used Asbestos in Lexington
Although the city never had the heavy industry of other areas, there are still several job sites that used asbestos in Lexington. These put workers at risk of exposure and may still pose a risk.
Hospitals and Schools
Chandler Medical Center
Eastern State Hospital
Good Samaritan Hospital
Henry Clay High School
Narcotics Addiction Hospital
St. Joseph Hospital
University of Kentucky
Lexington VA Medical Center
Central Baptist Hospital
Water, Utilities, and Power Plants/Companies
American Waterworks Company
Burnside Power Plant (also known as East Kentucky Power Cooperative)
Lexington Utilities
Kentucky Utilities Company
Additional Job Sites and Businesses
America's Suppliers Inc.
Blue Grass Insulation
Cranfill Frey Company
General Electric Company (GE)
Lexington Greyhound Bus Terminal
I.C.I. America
IBM
Blue Grass Airport
Lexington Blue Grass Army Depot
Lexington Brewing Company
Lexington Hydraulic and Manufacturing Company
Lexington Sewage Treatment Plant
New Phoenix Company Inc.
NIMH Clinical Research Center
Owens-Corning Fiberglas Corporation
Procter & Gamble
Schenley Distillers Corporation
W.T. Young Storage Company
St. Joseph Hospital
Old Burley Warehouse
Medical Assistance Near Lexington
The University of Louisville Health Sciences Center provides comprehensive cancer treatment at the James Graham Brown Cancer Center (JGBCC), located around 70 miles from Lexington.
At JGBCC, the primary mission is to discover more knowledge about cancer through translational research while providing patients with professional and compassionate care.
JGBCC's research focuses on discovering and developing new medications to treat different types of cancer, including malignant mesothelioma.
James Graham Brown Cancer Center
529 S. Jackson Street
Louisville, KY 40292
Phone: 502-562-4673 (HOPE)
Legal Help in Lexington and Additional Information
As previously mentioned, if you've been exposed to asbestos and suffer from mesothelioma, asbestos-related lung cancer, or asbestosis, you may be entitled to substantial compensation. Don't forget to fill out our form to get our free Financial Compensation Packet, filled with information on the experienced asbestos and mesothelioma attorneys in your area. For questions and assistance, feel free to contact us at 800-793-4540.
Ethan A. Flint founded and is the managing partner of Flint Law Firm, LLC. He works in the Paducah, Kentucky office, but the firm now operates in multiple states. He is focused on helping victims of mesothelioma and asbestos diseases. He litigates and works on behalf of clients in settlement agreements and has represented thousands of victims of asbestos exposure.