Newark Mesothelioma Lawyer
Page Updated on July 10, 2023
Many residents have sought the help of Newark mesothelioma lawyers after working for years in industrial facilities that used asbestos. Many job sites still contain asbestos, putting Newark residents at risk of developing mesothelioma.
If you or a loved one suffer from mesothelioma, asbestos-related lung cancer, or asbestosis, you may qualify for substantial compensation. Fill out our form to receive our free Financial Compensation Packet. Our packet is loaded with information on experienced mesothelioma attorneys in Newark, how to file a claim for asbestos trust funds, how to get paid in 90 days, and more.
FREE Financial Compensation Packet
Info on law firms that will recover your

highest compensation

Learn how to get paid in 90 days
File for your share of $30 billion in trust funds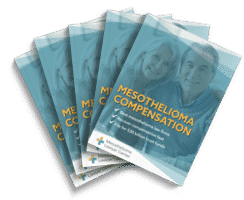 Free

Financial Compensation Packet
Info on law firms that will recover your

highest compensation

Learn how to get paid in 90 days
File for your share of $30 billion in trust funds
Newark Asbestos and Mesothelioma Facts
Nearly 430 Newark and Essex County workers or residents died from asbestos-related illnesses between 1999 and 2017.
As a port city, shipbuilding and shipyards have been important industries in Newark and heavy users of asbestos.
Asbestos in older buildings in the city still poses risks for residents and workers.
How Did I Get Mesothelioma?
Mesothelioma is linked to workplace asbestos exposure. If you have mesothelioma, you probably worked with or around asbestos in Newark. Asbestos illnesses only appear decades later, so you could have come into contact with it many years ago.
Asbestos in the workplace is dangerous when it sheds small fibers that workers then inhale or ingest. Once in the body, those fibers cause inflammation and damage. In some people, this leads to mesothelioma, asbestosis, or lung cancer.
Mesothelioma is rare but only caused by asbestos. It can almost always be traced back to workplace exposure.
Mesothelioma Lawsuits in Newark, New Jersey
Asbestos litigation in New Jersey, as anywhere, can be complicated. But, if you have a mesothelioma diagnosis, you can and should take legal action to seek compensation for:
Past and current medical expenses
Future medical expenses
Home and end-of-life care
Lost wages
Pain and suffering
Mesothelioma is an expensive illness, and it is caused by negligent asbestos exosure. Asbestos companies can be held liable through mesothelioma lawsuits, settlements, and verdicts.
Finding a Mesothelioma Lawyer in Newark
Top mesothelioma lawyers and asbestos law firms in Newark help patients throughout New Jersey. They work with asbestos-exposure victims to file lawsuits, make claims, and seek benefits.
If you have mesothelioma and live in the area, you need a Newark lawyer who is part of a large asbestos firm. The firm should have extensive experience winning asbestos cases and have jurisdiction in multiple states.
Asbestos lawsuits are complicated. You need a large law firm with the resources to investigate your past exposure to asbestos and build a strong case with evidence linking exposure to your illness.
The right lawyer should offer you a free initial consultation and come to you if you are too sick to travel. They should offer contingency payment so you pay nothing until they win.
How Was I Exposed to Asbestos in Newark?
The asbestos industry touched many workplaces in Newark. These are just some examples of the types of companies and specific worksites where people were known to have been exposed to asbestos.
Ships and Transportation
Newark had a thriving shipbuilding industry during the city's industrial era. Significant employers in the industry included the Federal Shipyard and the Federal Shipbuilding & Dockyard Co. Ships at one time were constructed with asbestos in nearly all materials and components.
Automotive facilities in Newark also used asbestos. Brake pads and clutches contained asbestos to combat friction and overheating. Workers in plants and mechanics who repaired these parts risked asbestos exposure on the job.
Asbestos is also present in transportation facilities. One of the largest Newark work sites with asbestos contamination is Newark-Liberty Airport. Asbestos insulation and other materials were used in various hangars between 1948 and the early 1970s.
Thousands of transportation workers, shipbuilders, and military personnel in Newark were exposed to asbestos for prolonged periods. Many of these workers have been diagnosed with malignant mesothelioma and other illnesses.
Asbestos in Newark Schools
Newark's aging school buildings pose a significant risk to faculty, staff, and students. By current estimates, Newark Public Schools need $2.5 billion in fixes, including asbestos abatement.
Asbestos in older schools can be dangerous. As it deteriorates, it releases fibers into the air. Any maintenance work done on insulation, pipes, and boilers can also release harmful fibers.
Other Newark Businesses and Buildings with Asbestos
Oil and Metal Companies
Sun Oil-Sunoco
Humble Oil Keystone Sheet Metal Works
Enterprise Steel Fabricators
Hudson Oil Company
Keystone Sheet Metal Works, Inc.
Pure Oil Company
Transportation Companies
Federal Transportation
Newark Airport
Chemical Companies
Allied Chemical
Pitt Consolidated Chemical
Wyandotte Chemical
Lister Agricultural Chemical Company
Food and Drink
Anheuser Busch
Great Atlantic and Pacific Tea Company
Pabst Brewing Co.
Hospitals
Nyack Hospital
Cornwall Hospital
Newark City Hospital
St. Barnabas Hospital For Women and Children
St. James Hospital
Additional Businesses
Benjamin Moore and Co
Colonnade Apartments
Engineering Development Center
Enterprise Steel Fabricators
Lederle Labs
Ballentine Salon
Mohawk Refining Corporation
Prudential Insurance
Western Electric
Woolsulate Corporation
Asbestos in Newark Homes and Apartments
Asbestos has been a problem in workplaces in the past and persists in some, like schools. Some Newark residents are also at risk of asbestos exposure in their own homes.
Many Newark buildings contain asbestos, especially those built before the mid-1980s. Asbestos was once used in roofing materials, steam pipes, flooring, electrical wiring, and insulation.
Homes built during the post-World War II housing boom included materials containing asbestos, a peak period for asbestos use in construction.
The New Jersey Department of Environmental Protection (DEP) urges homeowners of older residences to hire a professional asbestos inspector with an EPA certification to determine if materials containing asbestos are present on their property.
For information on asbestos inspectors in your area, contact the DEP's Asbestos Waste and Disposal at 609-984-6985.
Mesothelioma Treatment in Newark
Asbestos diseases are rare. If you received a mesothelioma diagnosis, seek treatment from specialists. The Rutgers Cancer Institute of New Jersey is an excellent cancer center with a mesothelioma treatment and research program.
In New York City, you can find expert care at the Herbert Irving Comprehensive Cancer Center, Mount Sinai, and the Perlmutter Cancer Center at NYU Langone Medical Center.
Getting Legal Help in Newark
Remember to fill out our form to get your free Financial Compensation Packet, with information on the experienced asbestos and mesothelioma lawyers in your area. For questions and assistance, feel free to contact us at 800-793-4540.
FREE Financial Compensation Packet
Info on law firms that will recover your

highest compensation

Learn how to get paid in 90 days
File for your share of $30 billion in trust funds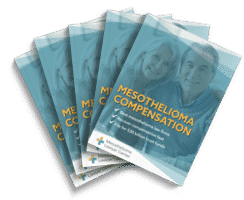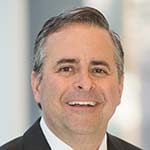 Paul Danziger grew up in Houston, Texas and earned a law degree from Northwestern University School of Law in Chicago. For over 25 years years he has focused on representing mesothelioma cancer victims and others hurt by asbestos exposure. Paul and his law firm have represented thousands of people diagnosed with mesothelioma, asbestosis, and lung cancer, recovering significant compensation for injured clients. Every client is extremely important to Paul and he will take every call from clients who want to speak with him. Paul and his law firm handle mesothelioma cases throughout the United States.