Newark Mesothelioma Lawyer
Page Updated on July 26, 2019
Although Newark's economy is now principally focused on insurance and financial services, the city still has many industrial facilities, including chemical works, breweries, and paint manufacturers. Additional industrial businesses include laboratories, petroleum refineries, transportation facilities, and power generation plants.
The "Ironbound" section of Newark gets its name from the iron rails used in railroad tracks laid down in the 1830s. Since the 1800s and up until the early 1980s, many companies in Newark used asbestos excessively. There are now numerous Newark residents who suffer from or have died from, asbestos-related illnesses.
If you or a loved one suffer from mesothelioma, asbestos-related lung cancer, or asbestosis, you may qualify for substantial compensation. Fill out our form to receive our free Financial Compensation Packet. Our packet is loaded with information on leading mesothelioma attorneys in Newark, how to file a claim for asbestos trust funds, how to get paid in 90 days, and more.
History of Asbestos Use in Newark
Asbestos was used in Newark's industries from the 19th Century until the late 1970s. Most factories, metalworks, oil refineries, chemical plants, and breweries used the fibrous minerals to protect facilities and workers from fire and heat. They also used asbestos because it is a good conductor of electricity and resists corrosion and chemical reactions.
Asbestos fibers are so soft and pliable that they can be woven to make firefighting garments and other items. The fibers are also odorless and tiny and easily inhaled without detection.
Research by physicians and the U.S. Environmental Protection Agency (EPA) determined that asbestos causes various diseases, including asbestos-related lung cancer, asbestosis, and mesothelioma cancer.
Though asbestos use predates the Industrial Era by thousands of years, large-scale mining and refining of these naturally-occurring minerals began during the industrialization of Western Europe and the U.S. It peaked during World War II and the immediate postwar period, with demand driven by the nation's need for ships, planes, vehicles, electronics equipment, and chemical products.
Asbestos-containing materials (ACMs) can be found in the factories and other manufacturing facilities, as well as in the products themselves.
Ships and Transportation
Newark was once a major shipbuilding city when it was more industrialized. A lot of ships and watercraft were built in Newark, especially at the Federal Shipyard and the Federal Shipbuilding & Dockyard Co. To prevent damage from fire, ships were insulated thoroughly in every compartment and component with asbestos.
Further, cars and other motor vehicles built by Newark automakers were fitted with brake pads and clutches that contained asbestos. It's also present in transportation facilities. One of the largest Newark worksites with asbestos contamination is Newark-Liberty Airport.
Built in the 1920s, Newark-Liberty is the oldest airport in the New York-Newark Metropolitan Area and has been expanded and updated over the past 80 years. Asbestos insulation and other materials were used in various hangars between 1948 and the early 1970s.
Thousands of transportation workers, shipbuilders, and military personnel in Newark were exposed to asbestos for prolonged periods. Many of these workers have been diagnosed with malignant mesothelioma and now undergo mesothelioma treatment in an attempt to battle the disease.
Asbestos in Newark Homes and Apartments
Many Newark buildings contain asbestos, especially the ones built before the mid-1980s. Asbestos was once used in roofing materials, steam pipes, flooring, electrical wiring, and insulation. For example, asbestos materials were used to build the Colonnade Apartments in the 1960s.
Further, a number of homes built during the post-World War II housing boom contain various materials containing asbestos. As with apartment buildings, asbestos was used in the insulation, flooring, wiring, and roofing on numerous single-family homes.
The New Jersey Department of Environmental Protection (DEP) urges homeowners of older residences to hire a professional asbestos inspector with an EPA certification to determine if materials containing asbestos are present in their property. For information on asbestos inspectors in your area, contact the DEP's Asbestos Waste and Disposal at 609-984-6985.
Asbestos in Newark Today
There are still numerous businesses and buildings in Newark associated with asbestos, including the following:
Oil and Metal Companies
Sun Oil-Sunoco
Humble Oil Keystone Sheet Metal Works
Enterprise Steel Fabricators
Hudson Oil Company
Keystone Sheet Metal Works, Inc.
Pure Oil Company
Transportation Companies
Federal Transportation
Newark Airport
Chemical Companies
Allied Chemical
Pitt Consolidated Chemical
Wyandotte Chemical
Lister Agricultural Chemical Company
Food and Drink
Anheuser Busch
Great Atlantic and Pacific Tea Company
Pabst Brewing Co.
Hospitals
Nyack Hospital
Cornwall Hospital
Newark City Hospital
St. Barnabas Hospital For Women and Children
St. James Hospital
Schools
Central Commercial and Manual Training High School (Central High School)
Louis Spencer School
Miller Street School
Additional Businesses
Benjamin Moore and Co
Colonnade Apartments
Engineering Development Center
Enterprise Steel Fabricators
Lederle Labs
Ballentine Salon
Mohawk Refining Corporation
Prudential Insurance
Western Electric
Woolsulate Corporation
Getting Legal Help in Newark
Remember to fill out our form to get your free Financial Compensation Packet, with information on the leading asbestos and mesothelioma lawyers in your area. For questions and assistance, feel free to contact us at 800-793-4540.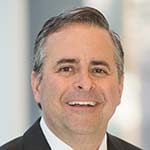 Paul Danziger grew up in Houston, Texas and earned a law degree from Northwestern University School of Law in Chicago. For over 25 years years he has focused on representing mesothelioma cancer victims and others hurt by asbestos exposure. Paul and his law firm have represented thousands of people diagnosed with mesothelioma, asbestosis, and lung cancer, recovering hundreds of millions of dollars for injured clients. Every client is extremely important to Paul and he will take every call from clients who want to speak with him. Paul and his law firm handle mesothelioma cases throughout the United States.