San Francisco Mesothelioma Lawyer
Page Updated on June 16, 2023
With the help of a qualified San Francisco mesothelioma lawyer, many people in the area with mesothelioma are now fighting for their rights. San Francisco's industrial past included shipbuilding, construction, and energy production, all of which used asbestos.
Keep in mind that if you or a loved one have been diagnosed with mesothelioma, asbestos-related lung cancer, or asbestosis, you may qualify for significant compensation. Fill out our form to get a free Financial Compensation Packet. You'll learn about the experienced mesothelioma lawyers in your area, how to get paid in 90 days, how to file a claim for the asbestos trust funds, and more.
FREE Financial Compensation Packet
Info on law firms that will recover your

highest compensation

Learn how to get paid in 90 days
File for your share of $30 billion in trust funds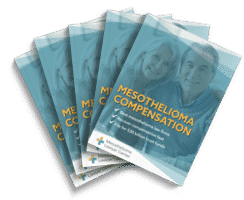 Free

Financial Compensation Packet
Info on law firms that will recover your

highest compensation

Learn how to get paid in 90 days
File for your share of $30 billion in trust funds
San Francisco Asbestos Facts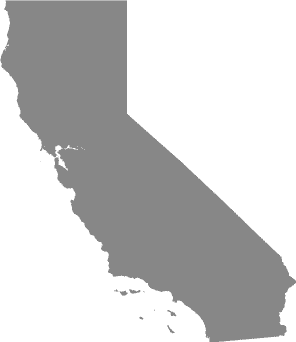 California experienced over 27,000 asbestos-related deaths in the years between 1999 and 2017.
During that period, San Francisco's asbestos death rate numbered 620.
The Bay Area was home to several industrial sites that used asbestos and major sites that received asbestos-contaminated vermiculite from the W.R. Grace mine in Libby, Montana.
Why Do I Need a San Francisco Mesothelioma Lawyer?
Top-rated California attorneys serving San Francisco are available to help you if you received a mesothelioma diagnosis. Mesothelioma is usually caused by negligent workplace asbestos exposure. You can hold companies accountable, but you need an experienced mesothelioma lawyer.
A San Francisco mesothelioma lawyer can help you in several ways:
With a free initial consultation to review your case
Investigating your asbestos exposure history to find the companies responsible
Filing a personal injury lawsuit against those companies
Negotiating a fair settlement from the defendants to get you the compensation needed for medical and other expenses
Litigating your case in court if necessary
Maximizing the compensation you receive
Filing a successful claim with an asbestos trust fund
What to Look for in a San Francisco Mesothelioma Lawyer
You need a lawyer if you have mesothelioma and hope to recover damages. But you can't settle for any lawyer or firm. Look for an attorney with proven mesothelioma and asbestos experience. They should have a successful track record for getting settlements and litigating cases for mesothelioma clients.
A local lawyer with a San Francisco office is a great choice, but they should be part of a nationwide firm. They need national resources to be able to investigate and build your case. They should offer a free consultation and take no fees until they win for you.
How Was I Exposed to Asbestos in San Francisco?
One of the most important things an experienced mesothelioma lawyer can do for you is to determine where and when you were exposed to asbestos. You need this information to prove your case and get compensation.
A History of Asbestos in San Francisco
Spanish settlers founded San Francisco as a Catholic mission in 1776. Its location on the Pacific coast made it an ideal place for ports, naval bases, and shipbuilding. Its growth as a major city in Northern California started during the Gold Rush of the late 1840s and 1850s.
By the late 1890s, San Francisco was the eighth-largest city in the U.S., with new industries that used large amounts of asbestos.
The use of asbestos in the city grew during its recovery from the 1906 earthquake. It was used in construction materials and as a fire retardant and insulator in vehicles and machinery, ending only in the late 1970s and early 1980s.
The city's post-quake recovery period and the two World Wars of the 20th Century contributed heavily to San Francisco's asbestos problems.
The need to rebuild three-quarters of the city resulted in many buildings and homes with building materials infused with asbestos.
Power plant workers, shipbuilders, sailors, pipelayers, and dockyard engineers experienced constant exposure to asbestos fibers, especially during World War II. In addition, San Francisco was a central point of embarkation for the Pacific Theater of Operations.
Many Army, Navy, Coast Guard, and Marine Corps personnel were exposed to asbestos in transit to and from the battlefront.
All the military bases in the San Francisco area with major asbestos issues were decommissioned during the 1990s due to the Cold War's end in 1989.
Areas of Asbestos Exposure in San Francisco
Many San Francisco area job sites exposed their workers to asbestos. Shipyards, power stations, and petroleum storage or refining facilities were among them, including:
Bethlehem Steel Shipyard – San Francisco
Hunters Point Naval Shipyard
Moore Drydock
Pacific Gas & Electric Power Plant
San Francisco Dry Dock Company
San Francisco Naval Shipyard
Shell-Martinez Oil Refinery
Todd Shipyard
Treasure Island Naval Station
Hunters Point Naval Shipyard
Hunters Point Naval Shipyard operated until 1974. Activities on the site contaminated soil and water with numerous pollutants. Eventually, it was named a Superfund by the U.S. Environmental Protection Agency (EPA).
Among the many contaminants on the site is naturally-occurring asbestos. The U.S. Navy has managed and cleaned the site, with the EPA overseeing efforts. The EPA continues to monitor it.
You could have been exposed to asbestos if you served in the Navy at Hunters Point or worked there as a civilian. Even residents in the area were at risk of exposure to airborne asbestos or contaminants in the groundwater.
Contaminated Vermiculite in San Francisco
The W.R. Grace mine in Libby, Montana, shipped asbestos-contaminated vermiculite all over the country for decades.
Three sites in San Francisco and the Bay Area are known to have received significant amounts of Libby vermiculite:
Arabian American Oil, San Francisco
H.B. Fuller Company, San Francisco
California Zonolite/Diversified Insulation, Newark
Pabco/CA Gypsum Company/Fireboard Paper, Newark
The Zonolite location in Newark was particularly problematic. It received over 330,000 tons of Libby vermiculite. As an exfoliation facility, it contributed significantly to workers' and nearby residents' asbestos exposure.
Other San Francisco Job Sites with Asbestos Exposure
Allis Chalmers Manufacturing Company
American Asbestos Company
American Biscuit Company
American Cream of Tartar Company
American Linen Supply Company
American Trust Office Building
Bank of America
Bank of California
Bay & River Navigation Company
Bedford Hotel
C.W. Stouffer Company
Cahill Construction
Dawson Meat Company
Four Seasons Hotel (Geary Street)
Fremont Center Building
General Chemical – Anhydrous Plant
Hall of Justice
Hospital For Children and Training School For Nurses
Hotel Westminster
San Francisco and San Mateo Railway Company
Quality Motel
Rialto Building
Salomo Manufacturing
San Francisco Examiner Building
San Francisco Galvanizing
San Francisco Gas and Electric Light Company
San Francisco General Hospital
San Francisco Housing Authority
San Francisco International Airport
San Francisco Museum of Art
San Francisco Railway and Power Company
Leland Stanford Jr. University Hospital
School Buildings with Known Asbestos
Giannini Middle School
Belmont School
Cathedral High School
Del Mar School
Diamond Heights High School
Everett Junior High School
Hospital For Children and Training School For Nurses
Kate Kennedy School
Lowell High School
Mercy High School
Mission High School
Pelton Jr High School
Pennhurst State School
Potrero Hill Middle School
Raphael Weill School
San Domenico School
Silver Avenue School
St. Ignatius High School
St. Mary's Cathedral School & Convent
Star of Sea High School
Town School For Boys
Ulloa School
United States Navy Postgraduate School
Woodrow Wilson School
City College of San Francisco
Cooper Medical College
De Anza College
Golden Gate College
San Francisco Community College
San Francisco State College
Skyline College
Stanford University
University of California San Francisco
Getting Expert Mesothelioma Care in San Francisco
Dr. David M. Jablon, MD
University of California – San Francisco (Mt. Zion Campus)
Helen Diller Family Comprehensive Cancer Center
1600 Divisadero Street
San Francisco, CA 94115

Dr. Thierry Marie Jahan, MD
University of California – San Francisco (Mt. Zion Campus)
Helen Diller Family Comprehensive Cancer Center
1600 Divisadero Street
San Francisco, CA 94115
Getting Legal Help in San Francisco
As mentioned earlier, if you or a loved one suffer from mesothelioma, asbestos-related lung cancer, or asbestosis, you may be eligible for compensation for your losses. Get our free Financial Compensation Packet for info on the top mesothelioma and asbestos lawyers in your area. If you have questions or need additional assistance, contact us at 800-793-4540.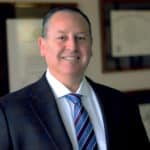 Jeffrey B. Simon is a founding partner of Simon Greenstone Panatier, PC and has been recognized multiple times for excellence in trial law. He is licensed to practice in California, Texas, and New York. He specializes in mesothelioma and asbestos, toxic torts, and pharmaceutical injury. Simon has been given lifetime achievement awards from America's Top 100 Attorneys and also the Worldwide Registry of Executives and Professionals