Huntsville Mesothelioma Lawyer
Page Updated on January 11, 2022
Huntsville started small but grew into a large metropolitan area known for its Redstone Arsenal and as the birthplace of the country's space rocket program. Huntsville's rapid growth includes a history of asbestos use, leaving people battling toxic illnesses. Many of those victims are now fighting for justice with the help of Huntsville mesothelioma lawyers.
If you or a loved one have been diagnosed with mesothelioma, asbestos-related lung cancer, or asbestosis, you may be eligible to receive a substantial amount of compensation. Fill out our form to receive our free Financial Compensation Packet. Our packet is loaded with information on leading Huntsville mesothelioma attorneys, how to file a claim for asbestos trust funds, how to get paid in 90 days, and more.
FREE Financial Compensation Packet
Info on law firms that will recover your

highest compensation

Learn how to get paid in 90 days
File for your share of $30 billion in trust funds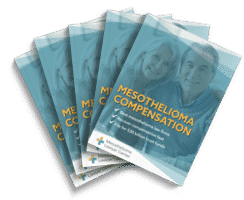 Free

Financial Compensation Packet
Info on law firms that will recover your

highest compensation

Learn how to get paid in 90 days
File for your share of $30 billion in trust funds
Huntsville and Asbestos Facts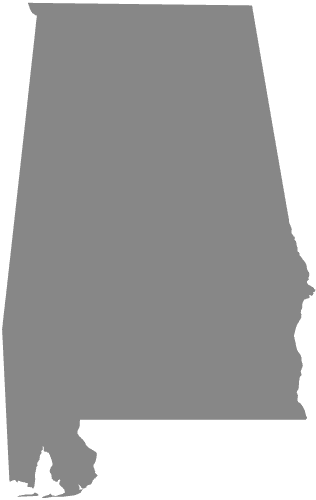 Huntsville's rapid growth included the use of asbestos in building construction and several industries.
Nearly 4,000 people died from asbestos-related illnesses in Alabama from 1999 to 2017, according to the Environmental Working Group

(EWG)

.
A History of Industry and Asbestos in Huntsville
Founded initially as Twickenham in 1809, the city was renamed Huntsville in 1811 to honor John Hunt, the area's first settler.
Initially, the city's industry was cotton, but the economy expanded to include textile mills and railroad transportation connections as it grew.
The area became more industrialized by the turn of the 20th Century. The establishment of several munitions factories and the Army's Redstone Arsenal during World War II was the catalyst for Huntsville's recovery after the Great Depression.
After the war, munitions factories closed, but the Cold War with the former Soviet Union compelled the Army to establish its missile research facilities in Huntsville's Redstone Arsenal. At Redstone, the Army tested ballistic missiles for military use.
Huntsville earned the nickname Rocket City, and the first U.S. satellite, Explorer I, was launched from Redstone Arsenal on January 31, 1958.
Later, the Marshall Space Flight Center helped develop the Saturn rockets that took astronauts to the Moon during Project Apollo. It was also a key player in the Space Shuttle and International Space Station programs.
All of these industries used asbestos to some degree for its ability to insulate and protect against fire, heat, and friction.
Where Asbestos Was Used in Huntsville
The establishment of the military and civilian missile programs and the influx of new workers created a demand for new housing in Huntsville.
While the evolution of Huntsville had beneficial effects for northern Alabama, it also has a tragic connection to America's asbestos problem.
The boom in industrial and residential growth in Huntsville and the state led to thousands of tons of asbestos being imported into Alabama. From the mid-1800s to the late 1970s, it was used to construct industrial, commercial, and residential buildings.
Asbestos is hazardous to human health. The tiny asbestos fibers are easy to inhale or swallow. Once inside the body, the fibers can build up over time. Exposure triggers asbestos-related lung cancer, asbestosis, and malignant mesothelioma.
Beginning in the 1800s, some of the important industries to Huntsville that used asbestos in their buildings, equipment, machinery, or products included:
Textile mills
Railroad locomotives
Sawmills
Power plants
Auto repair shops
Construction
Steel
Aerospace
Huntsville Job Sites Where Asbestos Exposure Occurred
Many industries used asbestos minerals and their derivatives across a broad spectrum of products and purposes.
As a result, many Huntsville job sites in both the public and private sectors are known to have asbestos exposure issues. Though many of the companies named in the list have changed names, corporate owners, or dissolved, asbestos exposure occurred at the following job sites:
Redstone Arsenal
Huntsville Arsenal
Huntsville Depot
Marshall Space Flight Center
Jenkins Brick & Tile Company
Huntsville Ice & Coal Company
Olin-Mathieson Chemical Corporation
Alabama Chemical Company
Gulf Chemical Warfare Depot
Huntsville Railway & Light Power Company (Huntsville Utilities)

Dunlop Tire & Rubber Company

Dallas Manufacturing Company

Pate Supply Company of Huntsville

Pipefitters Union/Local 377

Huntsville Ice Cream & Creamery Company

Huntsville Brick & Tile
National Cancer Institute-Designated Cancer Centers in Alabama
UAB Comprehensive Cancer Center, the University of Alabama at Birmingham, 1802 Sixth Avenue South, Birmingham, AL 35294, (205) 975-8222, 1-800-822-0933
Getting Legal Help
Keep in mind that you may be eligible for significant compensation. Get our free Financial Compensation Packet for information on the top mesothelioma and asbestos lawyers in your area. If you need additional assistance, contact us toll-free at 800-793-4540.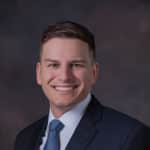 After a career in asbestos abatement and remediation, Lawrence Holcomb earned a law degree to put his expertise to use in the service of mesothelioma and asbestosis victims. As a lawyer with mesothelioma focused Flint Law Firm, LLC in Birmingham, Alabama, he has litigated many asbestos cases and has helped win more than $50 million in settlements.