Boston Mesothelioma Lawyer
Page Updated on July 25, 2019
As the biggest city in Massachusetts, Boston has always had a large presence in the manufacturing, industrial, shipbuilding, merchant shipping, and construction industry. As the city went through rapid expansion over the years, the massive growth was accompanied with heavy use of asbestos in the major industries, leaving a plethora of workers at risk for life-threatening asbestos-related illnesses such as asbestosis and mesothelioma.
If you or someone you love suffers from mesothelioma, asbestos-related lung cancer, or asbestosis, you may qualify for substantial compensation. We invite you to fill out our form today for a free Financial Compensation Packet, filled with information about top mesothelioma lawyers in Boston, how to get paid in 90 days, how to file an asbestos trust fund claim, and much more.
Bethlehem Hingham Shipping Yard
Established in 1913, Bethlehem Hingham Shipping Yard once employed over 24,000 employees and contractors who built destroyer ships and war vessels. When the shipping yard closed in 1986, more than 220 ships had been built.
Although the shipping yard workers were well-known and revered for building quality ships quickly and efficiently, it came at a high and unfortunate price.
From its inception until the late 1970s, the shipping yard used asbestos in numerous parts, including gaskets, boiler components, electrical insulation, coatings, and more. Workers were exposed to the dangerous asbestos fibers, day after day, year after year.
Consequently, many former employees of the shipping yard later developed dangerous asbestos-related diseases, including peritoneal mesothelioma, pleural mesothelioma, and asbestosis.
Charlestown Navy Yard
The Charlestown Navy Yard, a ship repair business, was created in Boston in during the early 1800s. It was the only naval yard known for rope making that served the Navy during that time period. As the yard expanded, workers with specialized skill sets began working there, including carpenters, painters, gun carriage creators, plumbers, coppersmiths, masons, riggers, boat builders, and more.
After the Civil war, the yard's economy began in decline. In turn, efforts shifted to making the yard into a shipbuilding business instead. Thousands of workers spent countless hours at the yard, building steel-hulled warships. As with the Bethlehem Hingham Shipping yard, the Charlestown Navy Yard also used an abundance of asbestos in many parts, machinery, and equipment.
In addition to naval yards and shipbuilding, many of Boston's public buildings were created with asbestos-containing materials (ACMs). A lot of these buildings are still in use today, including:
Schools
Boston Latin School
Boston University
Harvard School of Public Health
Harvard Medical School
John W. McCormack Graduate School
Katharine Gibbs School
McMenamins-Kennedy School
South Boston High School
Law School at Suffolk University
Massachusetts Institute of Technology (MIT)
Hospitals
Beth Israel
Boston City (closed in 1996)
Boston State Hospital (closed in 1979)
Brigham and Women's Hospital
Children's Hospital Boston
Massachusetts General Hospital
Additional Public Buildings
Boston City Hall Annex
Boston Federal Building
Boston Symphony Hall
Boston Municipal Auditorium
Cutler Majestic Theater
Museum of Science
New England Aquarium
Park Square Building
Getting Medical Help in Boston
When seeking treatment for asbestos-related diseases such as malignant mesothelioma and asbestosis, look for experienced physicians who specifically specialize and have in-depth knowledge concerning these types of illnesses. For example, a family care practitioner probably will not have as much experience as a comprehensive cancer care doctor who has treated patients with asbestos-related health issues. This can make a big difference in your treatment plan.
The following medical centers are among a few of the cancer centers in the Boston area that specialize in asbestos issues:
Koch Institute for Integrative Cancer Research at MIT: 500 Main Street, Cambridge, MA., 02142, 617-253-6403
Dana-Farber Cancer Institute: 450 Brookline Avenue, Boston, MA. 02215, 866-408-3324
Getting Legal Help in Boston
While it's important to seek medical assistance if you've been exposed to asbestos, it's also important to understand your legal rights and options. Don't forget to fill out our form to get our free Financial Compensation Packet, filled with information on the leading asbestos and mesothelioma attorneys in your area.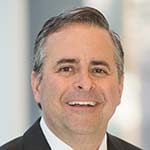 Paul Danziger grew up in Houston, Texas and earned a law degree from Northwestern University School of Law in Chicago. For over 25 years years he has focused on representing mesothelioma cancer victims and others hurt by asbestos exposure. Paul and his law firm have represented thousands of people diagnosed with mesothelioma, asbestosis, and lung cancer, recovering hundreds of millions of dollars for injured clients. Every client is extremely important to Paul and he will take every call from clients who want to speak with him. Paul and his law firm handle mesothelioma cases throughout the United States.