Miami Mesothelioma Lawyer
Page Updated on January 12, 2022
Shipyards and many other Miami job sites and industries used asbestos for decades before the Environmental Protection Agency (EPA) limited its use. Many victims are now fighting for justice with the help of experienced Miami mesothelioma lawyers.
If you or someone you love suffers from mesothelioma, asbestos-related lung cancer, or asbestosis, you may qualify for substantial compensation. We invite you to fill out our form today for a free Financial Compensation Packet, filled with information about experienced mesothelioma lawyers in your Miami, how to get paid in 90 days, how to file an asbestos trust fund claim, and much more.
FREE Financial Compensation Packet
Info on law firms that will recover your

highest compensation

Learn how to get paid in 90 days
File for your share of $30 billion in trust funds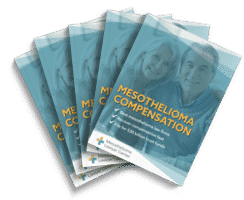 Free

Financial Compensation Packet
Info on law firms that will recover your

highest compensation

Learn how to get paid in 90 days
File for your share of $30 billion in trust funds
Miami and Asbestos Facts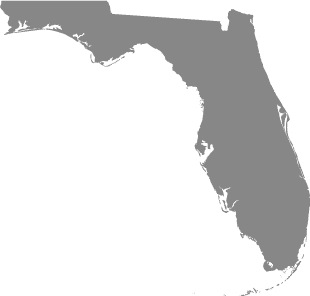 Miami-Dade County had the fourth-highest number of asbestos-related deaths in Florida between 1999 and 2017.
The county's death toll from asbestos causes was 972 during that period.
Several shipyards in Miami contributed to asbestos deaths in the area. Other contributors included Bendix, a brake manufacturer, and Nabi pharmaceuticals.
Shipyards and Asbestos Use in Miami
Miami's economy once relied on the shipbuilding and repair industry. Ships at one time used asbestos in nearly all components, putting workers at risk of exposure. Shipyards associated with asbestos in Miami include:
Miami Shipbuilding Corporation
Jones Boat Yard
Miami-Dade Drydock
American Shipbuilding
Merrill Stevens Drydock
Bendix Brakes and Asbestos
The shipbuilding industry is among the heaviest users of asbestos in the past, but not the only one. Bendix, a company that manufactured vehicle brakes, used asbestos in its parts. The asbestos helped to reduce friction and overheating in components.
In 2008, a Miami jury ruled against Honeywell International, the parent company of Bendix, after a former employee filed an asbestos lawsuit.
Stephen Guilder worked for Bendix during the 1970s and 1980s. Several years later, Guilder was diagnosed with peritoneal mesothelioma, which stemmed directly from his prolonged exposure to asbestos while working as a mechanic for Bendix.
Guilder's health declined rapidly, and the courts expedited the trial, resulting in a $24.1 million victory for Guilder. In addition, his wife and three children were awarded $7.1 million, which was factored into the total amount. The total includes pain and suffering, as well as future lost income.
Asbestos at Nabi Pharmaceuticals
Another area job site resulted in a substantial monetary award for a victim of asbestos exposure. Charles Thornton worked at Nabi maintaining equipment made by GEA Mechanical Equipment.
Centrifuges and other machinery used in the labs contained asbestos in some parts. While doing maintenance work on them, Thornton was exposed and ultimately developed mesothelioma. His lawyers recently helped him recover a jury award of $70 million.
Other Job Sites Associated with Asbestos in Miami
Several other Miami businesses and buildings have been associated with asbestos, including:
Hospitals
Jackson Memorial
Lebanon
Mercy
Mt. Sinai
St. Francis
Miami VA
Schools
Miami High School
Palmetto Middle School
Holmes Elementary School
Martin Luther King Elementary School
Tropical Elementary School
Riviera Middle School
Coral Gables High School
Miami Springs High School
Miami Beach High School
University of Miami School of Medicine
Northwestern High School
Hotels
Delido Hotel
Diplomat Hotel
Doral Hotel
Eden Rock Hotel
Fontainebleau Hotel
Hollywood Beach Hotel
Holiday Inn Miami
Other Businesses
Miami Herald
Miami Electric Light & Power
Dadeland Shopping Center
Miami Beach Convention Center
Miami International Airport
Miami Steam Electric Station
Turkey Point Power House
Pabco Packing Company
Asbestos in Miami-Dade Schools
Around 1978, several schools in the Miami-Dade Public School District began experiencing asbestos fibers floating through the hallways. Many students from area high schools transferred to other buildings while crews worked to secure the problems.
In 1988, asbestos issues surfaced again, and hundreds of elementary school children were transported to different schools during air quality testing. More than half of the schools tested in 1988 showed positive signs of asbestos.
Mesothelioma Treatment in Miami
Mesothelioma and other asbestos illnesses require specialized care. Seek out physicians who are experienced with these types of diseases.
The following are just a few of the Miami area comprehensive cancer care physicians offering specialized treatment:
Thomas Sellers, Ph.D., M.P.H., 12902 Magnolia Drive, Tampa, Florida 33612, Main: 813-745-4673 (813-745-HOPE)
Dao Nguyen M.D., 1475 NW 12th Avenue, Miami, Florida, 33136, 305-243-1000
Mark Dylewski M.D., 6855 Red Road, Coral Gables, Florida, 33146, 786-662-7111
Getting Legal Help in Miami
If you've been injured by asbestos, there is a good chance that you'll qualify for considerable compensation. Don't forget to fill out our form to get our free Financial Compensation Packet, filled with information on the experienced asbestos and mesothelioma attorneys in your area. If you have questions or need assistance, contact us toll-free at 800-793-4540.
Rebecca S. Vinocur heads up her own mesothelioma law firm based in Coral Gables, Florida. A graduate of the University of Miami School of Law, Rebecca has over twenty years of mesothelioma law practice in the state of Florida. She uses her experience and knowledge of asbestos litigation to fight on behalf of asbestos victims who are battling mesothelioma and other related illnesses.