Milwaukee Mesothelioma Lawyer
Page Updated on July 26, 2019
Milwaukee has booming businesses in many different industries. Over the past several decades, the managerial and service industries have grown significantly. The brewing industry, in particular, was once one of the major sources of income for thousands of Milwaukee workers.
The city was home to some of the largest breweries in the world. Yet, before the Environmental Protection Agency's (EPA) regulations on asbestos use at job sites, Milwaukee breweries utilized the mineral in factories and equipment for its insulation and fire-resistant properties. Along with breweries, there were several other industries in Milwaukee that relied on asbestos, resulting in a multitude of lawsuits after workers developed life-threatening illnesses.
If you or a loved one suffer from mesothelioma, asbestos-related lung cancer, or asbestosis, you may qualify for substantial compensation. Currently, there is over $30 billion in asbestos trust funds, awaiting those who've been diagnosed with an asbestos illness. Fill out our form to receive our free Financial Compensation Packet. Our packet is loaded with information on leading mesothelioma attorneys in Milwaukee, how to file a claim for asbestos trust funds, how to get paid in 90 days, and more.
P&H Mining Equipment, Inc.
P&H Mining Equipment, otherwise known the Harnischfeger Corporation, is a manufacturing company that provides products to the mining industry, including industrial cranes, drills, excavators, welding machinery, and more. For decades, the company used asbestos in machinery, parts, and equipment, especially in brake linings. Workers were constantly exposed to the dangerous, fine fibers of asbestos.
The brakes on large machinery were constantly abraded in order to fit different parts on the large machine. Each time the brakes were abraded, asbestos fibers flew airborne throughout the job site. Consequently, a lineup of asbestos lawsuits was filed against the company after workers were diagnosed with terminal asbestos-related diseases.
One plaintiff, John Pender, worked at the company from 1952 to 1993. In 2006, Pender was diagnosed with mesothelioma and died a few days later. His loved ones filed a lawsuit. Although the family was awarded $1.5 million in damages, the decision was later reversed on an appeal. However, the company continues to face similar lawsuits.
Manville Covering Company
The Manville Covering Company was a Milwaukee asbestos manufacturing company that used the toxic mineral for heating insulation. In 1901, it merged with another manufacturing business and became the H.W. Johns Manville Company.
Along with manufacturing asbestos for heat insulation, the company also began making a lot of other asbestos-containing products, such as cement, pipes, fiberglass, and cylinders. After many years of prolonged exposure to asbestos, workers began to suffer from asbestos-related illnesses.
The sheer amount of asbestos-related lawsuits forced the company to go into bankruptcy. Later, a mesothelioma trust fund was set up for future lawsuits.
Additional Job Sites Associated with Asbestos in Milwaukee
Schools
Case High School
Central Continuation School
Forest Home Avenue School
Gesu Grade School
Horace Mann High School
Horlick High School
James Madison High School
Kohler High School
Lloyd Street Global Education School
Mother of Good Counsel School
Oconomowoc High School
Sholes Middle School
Union Grove High School
Marquette University
Hospitals
Columbia St. Mary's
Lakeview Hospital
Milwaukee Regional Medical Center
Northwest General Hospital
Aurora St. Luke's Medical Center
St. Catherine's Hospital
St. Francis Hospital
Manufacturing Companies
Bausch Manufacturing
M.C. Bullock Manufacturing Company
Cutler-Hammer
E.R. Wagner Manufacturing Company
Marquette Cement Manufacturing Company
Milwaukee Car Manufacturing Company
Nordberg Manufacturing Company
Vilter Manufacturing LLC
Wrought Washer Manufacturing Company
Brewing Companies
Blatz Brewing Company
Gettelman Brewing
Joseph Schlitz Brewing Company
Miller Brewing Company
Pabst Brewing Company
Valentin Blatz Brewing Company
Medical Help in Milwaukee
Keep in mind that treatment for asbestos-related diseases requires a physician experienced in dealing with these types of illnesses. The National Cancer Institute (NCI) recommends a comprehensive cancer specialist who specializes in asbestos diseases.
For more information, call NCI at 1-800-4-CANCER.
Getting Legal Help in Milwaukee
Remember to fill out our form to get your free Financial Compensation Packet, with information on the leading asbestos and mesothelioma lawyers in your area. Keep in mind that if you've been diagnosed with mesothelioma, asbestos-related lung cancer, or asbestosis, you may be eligible for considerable compensation. For additional assistance, contact us at 800-793-4540.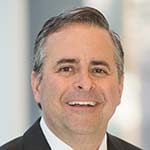 Paul Danziger grew up in Houston, Texas and earned a law degree from Northwestern University School of Law in Chicago. For over 25 years years he has focused on representing mesothelioma cancer victims and others hurt by asbestos exposure. Paul and his law firm have represented thousands of people diagnosed with mesothelioma, asbestosis, and lung cancer, recovering hundreds of millions of dollars for injured clients. Every client is extremely important to Paul and he will take every call from clients who want to speak with him. Paul and his law firm handle mesothelioma cases throughout the United States.
Sources
Singer, et al. v. Pneumo Abex, LLC, Appeal No. 2010AP2614 (Wis. Ct. App. Jan. 18, 2012)