Milwaukee Mesothelioma Lawyer
Page Updated on January 18, 2022
Most industrial workplaces in Milwaukee used asbestos for decades and put workers at risk of developing fatal diseases. Many people injured by asbestos are now fighting back with the help of an experienced Milwaukee mesothelioma lawyer.
If you or a loved one suffer from mesothelioma, asbestos-related lung cancer, or asbestosis, you may qualify for substantial compensation. Currently, there is over $30 billion in asbestos trust funds, awaiting those who've been diagnosed with an asbestos illness. Fill out our form to receive our free Financial Compensation Packet. Our packet is loaded with information on experienced mesothelioma attorneys in Milwaukee, how to file a claim for asbestos trust funds, how to get paid in 90 days, and more.
FREE Financial Compensation Packet
Info on law firms that will recover your

highest compensation

Learn how to get paid in 90 days
File for your share of $30 billion in trust funds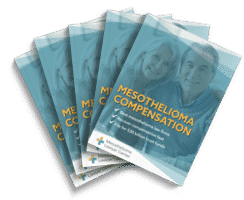 Free

Financial Compensation Packet
Info on law firms that will recover your

highest compensation

Learn how to get paid in 90 days
File for your share of $30 billion in trust funds
Milwaukee Asbestos Facts
Nearly 7,000 people died from asbestos diseases in Wisconsin between 1999 and 2017.
Milwaukee County had the highest number of such deaths during that period, with 851.
Manufacturing is an important industry in Milwaukee, and most companies used asbestos for decades, putting workers at risk.
P&H Mining Equipment, Inc.
P&H Mining Equipment, also known as the Harnischfeger Corporation, is a manufacturing company for the mining industry. It makes industrial cranes, drills, excavators, welding machinery, and more.
For decades, the company used asbestos in machinery, parts, and equipment, especially brake linings. Workers were at risk of exposure to the asbestos fibers in these components.
The brakes on large mining machinery had to be abraded to fit various parts on the machines.
Each time workers abraded the brakes, asbestos fibers went airborne and contaminated the job site. After workers were diagnosed with terminal asbestos-related diseases, the company faced several lawsuits.
One plaintiff, John Pender, worked at the company from 1952 to 1993. In 2006, Pender was diagnosed with mesothelioma and died a few days later.
Pender's loved ones filed a lawsuit. Although the jury awarded the family $1.5 million in damages, the decision was later reversed on an appeal. However, the company continues to face similar lawsuits.
H.W. Johns Manville Company
The Manville Covering Company was a Milwaukee asbestos manufacturing company that made insulation. In 1901, it merged with another manufacturing business and became the H.W. Johns Manville Company.
Along with manufacturing asbestos for heat insulation, the company also began making many other asbestos-containing products, such as cement, pipes, fiberglass, and cylinders. After many years of prolonged exposure to asbestos, workers began to suffer from asbestos-related illnesses.
The sheer amount of asbestos-related lawsuits forced the company to go into bankruptcy. Later, it set up a mesothelioma trust fund to compensate future claimants.
Vermiculite and Asbestos
Two former vermiculite processing facilities in Milwaukee, Western Mineral Products Co. and W.R. Grace Construction Products Division, likely received asbestos-contaminated minerals from the W.R. Grace mines in Libby, Montana.
The Libby mines shipped tainted vermiculite to processing facilities around the country. Workers who handled these materials most likely inhaled asbestos fibers and were at risk of developing asbestos illnesses.
Asbestos in Milwaukee Breweries
The beer industry has long been a major employer in Milwaukee. Breweries used asbestos in a few different ways: as insulation in buildings and as a filtering material. Breweries filtered beer with asbestos as late as the 1970s. This use of asbestos put workers at risk of exposure and illness.
The family of a former worker at Pabst sued the company over his death from mesothelioma. Gerald Lorbiecki worked as a steamfitter at several locations, including Pabst. The jury agreed that Pabst failed to protect workers from asbestos and awarded the family $6.5 million in actual damages.
Job Sites Associated with Asbestos in Milwaukee
Many companies in Milwaukee used asbestos in the past. Some still have facilities that contain asbestos, and there are also older public buildings that may still pose a risk of exposure.
Schools
Case High School
Central Continuation School
Forest Home Avenue School
Gesu Grade School
Horace Mann High School
Horlick High School
James Madison High School
Kohler High School
Lloyd Street Global Education School
Mother of Good Counsel School
Oconomowoc High School
Sholes Middle School
Union Grove High School
Marquette University
Hospitals
Columbia St. Mary's
Lakeview Hospital
Milwaukee Regional Medical Center
Northwest General Hospital
Aurora St. Luke's Medical Center
St. Catherine's Hospital
St. Francis Hospital
Manufacturing Companies
Bausch Manufacturing
M.C. Bullock Manufacturing Company
Cutler-Hammer
E.R. Wagner Manufacturing Company
Marquette Cement Manufacturing Company
Milwaukee Car Manufacturing Company
Nordberg Manufacturing Company
Vilter Manufacturing LLC
Wrought Washer Manufacturing Company
Breweries
Blatz Brewing Company
Gettelman Brewing
Joseph Schlitz Brewing Company
Miller Brewing Company
Pabst Brewing Company
Valentin Blatz Brewing Company
Cancer Treatment in Milwaukee
Treatment for asbestos-related diseases requires specialists in cancer and asbestos illnesses.
The National Cancer Institute (NCI) designates certain facilities, including the University of Wisconsin Carbone Cancer Center, as Comprehensive Cancer Centers. These facilities provide excellent specialist care, leading treatment options, and clinical trials.
Getting Legal Help in Milwaukee
Remember to fill out our form to get your free Financial Compensation Packet, with information on the experienced asbestos and mesothelioma lawyers in your area. Keep in mind that if you've been diagnosed with mesothelioma, asbestos-related lung cancer, or asbestosis, you may be eligible for considerable compensation. For additional assistance, contact us at 800-793-4540.
FREE Financial Compensation Packet
Info on law firms that will recover your

highest compensation

Learn how to get paid in 90 days
File for your share of $30 billion in trust funds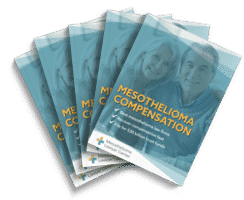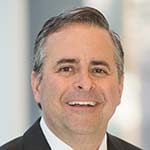 Paul Danziger grew up in Houston, Texas and earned a law degree from Northwestern University School of Law in Chicago. For over 25 years years he has focused on representing mesothelioma cancer victims and others hurt by asbestos exposure. Paul and his law firm have represented thousands of people diagnosed with mesothelioma, asbestosis, and lung cancer, recovering significant compensation for injured clients. Every client is extremely important to Paul and he will take every call from clients who want to speak with him. Paul and his law firm handle mesothelioma cases throughout the United States.