Arizona Mesothelioma Lawyer
Page Updated on January 06, 2022
Arizona's legacy of asbestos mining seriously impacted the health of many workers and residents. Industrial workplaces and many residential and public buildings have exposed workers to asbestos. Many are now fighting for justice with the assistance of an Arizona mesothelioma lawyer.
If you've been diagnosed with mesothelioma, asbestos-related lung cancer, or asbestosis, you may be entitled to a significant amount of compensation. Fill out our form to get a free Financial Compensation Packet. You'll learn about the top Arizona mesothelioma lawyers, how to get paid in 90 days, how to file a claim for the asbestos trust funds, and more.
FREE Financial Compensation Packet
Info on law firms that will recover your

highest compensation

Learn how to get paid in 90 days
File for your share of $30 billion in trust funds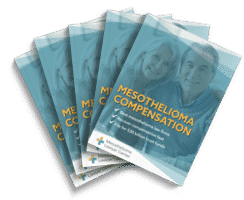 Free

Financial Compensation Packet
Info on law firms that will recover your

highest compensation

Learn how to get paid in 90 days
File for your share of $30 billion in trust funds
We are happy to offer assistance in all cities and towns in Arizona, such as:
Phoenix, Tucson, Mesa, Chandler, Glendale, Gilbert, Scottsdale, Tempe, Peoria, Surprise, San Tan Valley, Yuma, Avondale, Goodyear, Casas, Adobes, Flagstaff, Buckeye, Lake Havasu City, Catalina, Foothills, Casa Grande, Maricop, Sierra Vista, Oro Valley, Prescott, Sun City, Prescott Valley, Bullhead City, Marana, Apache, Junction, El Mirage, San Luis, Queen Creek, Drexel Heights, Kingman, Fortuna, Foothills, Sahuarita, Florence, Sun City, West Fountain Hills, Green Valley, Anthem, Nogales, Rio Rico, Eloy, Douglas, Tanque Verde, Flowing Wells, Payson, Somerton, New River, Fort Mohave, Sun Lakes, Sierra Vista Southeast, Paradise Valley, Verde Village, Tucson Estates, New Kingman-Butler, Coolidge, Cottonwood City, Camp Verde, Chino Valley, Vail, Show Low, Sedona, Gold Canyon, Valencia West, Tuba City, Safford, Saddlebrooke, Winslow, Picture Rocks, Arizona City, Golden Valley, Catalina, Globe, Page, Corona de Tucson, Tolleson, Village of Oak Creek (Big Park), Wickenburg, Doney Park, Youngtown, Guadalupe, South Tucson, Williamson, Snowflake, Bisbee, Litchfield Park, Avra Valley, Lake Montezuma, Cave Creek, Paulden, Benson, Holbrook, Three Points, Kayenta, Thatcher, Eagar, Colorado City, San Carlos, and more.
Arizona Asbestos and Mesothelioma Facts
Arizona ranks in the middle of states for asbestos-related deaths.
Between 1999 and 2017 there were 5,157 recorded deaths in the state related to asbestos exposure.
Of those deaths, 970 were caused by mesothelioma.
Maricopa County had the highest number of asbestos deaths during that time period.
What Are the Sources of Asbestos Exposure in Arizona?
Most people who suffered from asbestos-related diseases were exposed to the mineral on the job. A few prominent industries were responsible for a high proportion of exposures in Arizona.
Mining
Asbestos was first discovered in Arizona in 1872. Large-scale asbestos mining began in the state in 1912, especially from a large deposit in the Salt River area. Companies that mined asbestos in Arizona included:
John Mansville
W.R. Grace
Jaquays Mining Corporation.
Asbestos mining continued for decades until the early 1970s when the U.S. Environmental Protection Agency (EPA) officially linked asbestos exposure to asbestosis, lung cancer, and mesothelioma.
By the time the EPA banned many asbestos products in the late 20th Century, thousands of tons of asbestos had been extracted from Arizona mines and many workers suffered the effects of exposure to the dangerous minerals.
Mineral Processing
The mining and processing of other minerals also triggered asbestos exposure:
The Solomon's Mines packing plant in Phoenix processed vermiculite, a mineral extracted from mines in Libby, Montana by W.R. Grace. In its normal, pure state, vermiculite is not dangerous to humans, but the deposits in Montana were contaminated by large amounts of asbestos fibers.
Another major vermiculite processing plant which handed ore mined by W.R. Grace in Libby was the Ari-Zonolite Company in Glendale. It is estimated that over 200,000 tons of vermiculite ore were shipped to the Ari-Zonolite plant for processing. This ore was found to contain an estimated 21%-26% asbestos, but W.R. Grace considered this to be a natural and harmless side effect.
Ari-Zonolite vacated the facility in 1964 and moved all of its vermiculite processing equipment, but other businesses operated on-site till 2002. Thus, individuals who worked in this Glendale job site were long after Ari-Zonolite left were put at risk of exposure.
Government Facilities and Residential Buildings
Many industries and government agencies, including the Department of Defense and military branches, used asbestos materials for various purposes.
Though many products such as flooring tiles and insulation now use substitute materials, many public and private buildings built before 1980 still contain asbestos.
If left undisturbed, asbestos poses few health hazards in humans. However, any activity, such as renovation or repair work, that disturbs the fibrous materials can introduce asbestos into the environment.
Work Sites in Arizona Known to Have Asbestos
Williams Air Force Base, Mesa
Phelps-Dodge Copper Mine, Ajo
Arizona Copper Company Ltd. Mine, Clifton
Palo Verde Nuclear Generating Station, Tonopah
Apache Generating Station, Cochise
Navajo Generating Station, Paige
Luke Air Force Base, Glendale
Cholla Power Plant, Joseph City
Northern Arizona University, Flagstaff
Childs-Irving Hydroelectric Facilities, Fossil Creek
United Verde Mine ("The Big Hole"), Jerome
San Manuel Copper Mine, San Manuel
Emergency Procurement Services Materials Branch, Phoenix
Reynolds Metals Company, Phoenix
Cudahy Packing Company, Tovrea
Pacific Fruit Express Company, Tucson
Southwest Lumber Mills, Flagstaff
What Are the Asbestos Laws in Arizona?
Arizona has laws and regulations to help protect people from the dangers of asbestos.
The Arizona Department of Environmental Quality has mandated its own regulations, but the state also follows the regulations under the Asbestos National Emission Standard for Hazardous Air Pollutants (NESHAP) Program:
In Arizona, the date the building or home was constructed does not matter, even if it was constructed after the time period in which asbestos was no longer used. In other words, all homes and buildings are under NESHAP regulations.
Before starting on any kind of project, including renovations and demolitions in which asbestos may be disrupted, a NESHAP slip must be obtained and submitted to the state.
The only home not obligated to NESHAP standards in Arizona are mobile homes, and that is only if the mobile home is used for residential purposes only. Non-residential mobile homes are regulated under NESHAP.
For additional information and any questions, contact the Arizona Department of Environmental Quality's Air Quality Compliance Section, Field Services Unit at 602-771-2333.
Mesothelioma Medical Treatment in Arizona
Getting treatment from specialists is essential if you have received a mesothelioma diagnosis. This is a rare disease, and only experts can provide the best treatment options and most up-to-date resources.
Mayo Clinic Arizona
Backed by the National Cancer Institute (NCI), the Mayo Clinic Arizona treats all forms of cancer, with a specialized focus on asbestos-related cancers.
Along with its main campus in Scottsdale, two other campuses are available in Florida and Minnesota.
University of Arizona Cancer Center (UACC)
Also backed by NCI, UACC offers two cancer centers in both Tucson and Orange Grove. Both campuses provide cutting-edge technology and an in-depth team of cancer scientists, physicians, and researchers.
What is the Statute of Limitations in Arizona?
In Arizona, a plaintiff must file an asbestos-related lawsuit within two years of diagnosis, according to the state's statute of limitations.
For wrongful death lawsuits, the plaintiff must file within two years of the victim's death date.
Getting Legal Assistance in Arizona
If you suffer from mesothelioma, asbestos-related lung cancer, or asbestosis, keep in mind that you may be entitled to significant compensation. Get our free Financial Compensation Packet for info on the top mesothelioma and asbestos lawyers in your area. If you need additional assistance, contact us toll-free at 800-793-4540.
FREE Financial Compensation Packet
Info on law firms that will recover your

highest compensation

Learn how to get paid in 90 days
File for your share of $30 billion in trust funds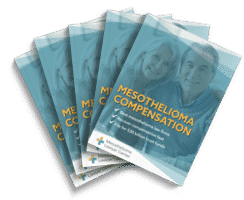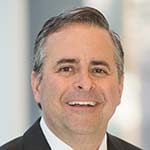 Paul Danziger grew up in Houston, Texas and earned a law degree from Northwestern University School of Law in Chicago. For over 25 years years he has focused on representing mesothelioma cancer victims and others hurt by asbestos exposure. Paul and his law firm have represented thousands of people diagnosed with mesothelioma, asbestosis, and lung cancer, recovering significant compensation for injured clients. Every client is extremely important to Paul and he will take every call from clients who want to speak with him. Paul and his law firm handle mesothelioma cases throughout the United States.