Chicago Mesothelioma Lawyer
Page Updated on June 23, 2023
Victims of asbestos exposure can contact a Chicago mesothelioma lawyer to seek justice and compensation. The Environmental Protection Agency (EPA) once named Chicago a "high-risk area" for asbestos exposure after numerous industries used the toxic mineral for years.
If you or someone you love suffers from mesothelioma, asbestos-related lung cancer, or asbestosis, you may qualify for substantial compensation. Fill out our form to get a free Financial Compensation Packet. You'll learn about the experienced mesothelioma lawyers in Chicago, how to get paid in 90 days, how to file a claim for the asbestos trust funds, and more.
FREE Financial Compensation Packet
Info on law firms that will recover your

highest compensation

Learn how to get paid in 90 days
File for your share of $30 billion in trust funds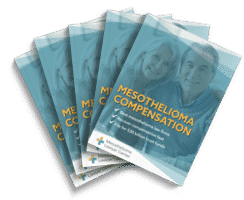 Free

Financial Compensation Packet
Info on law firms that will recover your

highest compensation

Learn how to get paid in 90 days
File for your share of $30 billion in trust funds
Chicago Asbestos Facts
There were 12,067 asbestos-related deaths in Illinois between 1999 and 2017.
The county with the highest number of asbestos deaths was Cook County, which includes Chicago.
Several industries important to the economy in Chicago put workers and residents at risk of asbestos exposure for decades.
The W.R. Grace vermiculite plant in Chicago received hundreds of thousands of tons of asbestos-tainted minerals from the infamous Libby, Montana mines.
About Asbestos and Mesothelioma
Asbestos is a natural material that was once widely used in industries like manufacturing, construction, and shipbuilding. It consists of fibers that easily shed tiny pieces that become airborne or settle on surfaces.
People working with or around asbestos can inhale those fibers. Some people exposed in this way get sick decades later. One of the illnesses caused by asbestos exposure is mesothelioma, a rare and aggressive cancer.
The most common type of mesothelioma is pleural and affects the tissue around the lungs. Symptoms include shortness of breath, coughing, and chest pains. Peritoneal mesothelioma is less common and develops in the abdomen. Mesothelioma is challenging to treat and typically has a poor prognosis.
Why Should I Sue for Mesothelioma?
Mesothelioma is a terrible and mostly preventable illness. If you were diagnosed with mesothelioma, you were most likely negligently exposed to asbestos. The companies responsible can and should be held accountable.
Justice is just one reason to file a lawsuit for mesothelioma. Just as important is suing for mesothelioma to seek compensation. The money can help you pay for costly treatments and replace your income. It also compensates you for pain and suffering.
How Can a Chicago Mesothelioma Lawyer Help?
Legal action against companies that exposed workers to asbestos is important and requires legal representation. Top Illinois mesothelioma lawyers in Chicago have the resources, expertise, and experience necessary to help you seek justice and compensation.
File a Lawsuit or Asbestos Claim
Most importantly, your lawyer will help you file a lawsuit or make a claim for compensation. They will recommend one or more types of actions for your situation:
Mesothelioma claims are complicated. Don't try to go it alone or rely on a lawyer without relevant experience. For the best outcome, you need an experienced Chicago asbestos law firm.
Build a Case to Prove Mesothelioma From Asbestos Exposure
The best law firms with experience handling asbestos cases will be able to build a strong case in your favor. To get compensation, you have to show that the defendants negligently exposed you to asbestos and that this exposure caused your illness.
Asbestos firms rely on investigators, company records, and decades of experience to find the evidence needed to prove your mesothelioma case. They will look at your work history and match it to companies known to have used asbestos at specific times.
Maximize Your Compensation
An experienced mesothelioma lawyer knows how much this illness costs. They will think of expenses you have not yet considered. They know how to get the most in a settlement negotiation, which is how most mesothelioma lawsuits end.
How Was I Exposed to Asbestos in Chicago?
Many industries used asbestos in the past. Some of the most common sites of exposure occurred in manufacturing, construction, and shipping jobs. These are just some examples of the companies in Chicago that exposed workers to asbestos.
Allied Metal Company
Hundreds of businesses and worksites in the city put employees at risk of exposure. Allied Metal Company was one of the worst offenders, using more asbestos than many other companies in Chicago.
Founded in 1953 during peak asbestos use, the aluminum company used asbestos to smolder their products. Asbestos was also used as a spray on all of the company's products and everywhere inside the facilities, including pipes, walls, floors, and ceilings.
The use of asbestos at Allied Metal continued for another 30 years until the late 1970s. Unfortunately, thousands of workers had already been exposed to harmful asbestos fibers. Many have now been diagnosed with mesothelioma and other asbestos-related illnesses.
Dresden Power Plant
The Dresden Power Plant is another example of a company exposing workers to asbestos. It was built while asbestos was still heavily used in the power generation industry. Two Dresden units with asbestos still stand today.
Asbestos materials were used virtually everywhere in Dresden Power Plant, including doors, pipes, ceilings, floors, work surfaces, and turbines.
Millions of asbestos fibers would be pushed into the air and into areas where many plant employees were working when used in turbine machinery. The workers then inhaled these fibers daily.
W. R. Grace Exfoliation Plant
W. R. Grace, a company that mined and processed a mineral known as vermiculite, operated an exfoliation plant in Chicago. Between 1974 and 1988, the company received 273,600 tons of asbestos-contaminated vermiculite from the company's Libby, Montana mine.
The exfoliation process is particularly likely to cause asbestos fibers to become airborne. This contaminates the surrounding air and soil, exposing workers and nearby residents. As late as 2001, asbestos turned up in testing samples at the site, even though the plant shut down in 1996.
Other Job Sites Associated with Asbestos in Chicago
Many workplaces have used asbestos in Chicago for decades, putting people at risk of exposure and getting sick.
Steel Companies
Acme Steel Company
American Steel and Wire Company
American Steel Foundries, Inc.
Central States Steel Boiler Company
Central Steel and Wire Company
Chicago Steel & Wire Company
Chicago Steel Service
Columbia Tool Steel
General Steel and Wire Company
Inland Steel Powerhouse
Interlake Steel Corporation
Kensington Steel Company
La Salle Steel
LTV Steel Mill
Modern Steel & Treat Company
Pollock Steel Company
Pressed Steel Car Company
Republic Iron and Steel Company
Scully Steel and Iron Company
U. S. Steel South Works Plant
Wisc Steel Div of I H Company
Schools
Abbott Elementary School
Albert Einstein Elementary School
Ashland High School
B. Shoesmith Elementary School
Banneker Elementary School
Bass Elementary School
Board of Education South Side Vocational School
Bond Elementary School
Burke School
Carl Schurz High School
Chicago Public School District
Delano Elementary School
Deneen Elementary School
Dumas Elementary School
DuSable High School
Dvorak School
Faraday Elementary School
Farragut High School
Fulton Elementary School
Garfield Junior High School
Garrett Morgan Elementary School
Garvy Elementary School
Gillespie Elementary School
Gresham Elementary School
Guggenheim Elementary School
Hale Elementary School
Harrison Technical School
Harvard Elementary School
Hefferan Elementary School
Hibbard School
Hinton Elementary School
Hyde Park High School
Jacob Beidler School
Jane Neal Elementary School
Joliet Public Schools
Kenwood High School
Kershaw Marshall Elementary School
McCosh Elementary School
McDade Classical Elementary School
Melody Elementary School
Mollison Elementary School
New Chicago Trade School
Northwestern High School
Price Elementary School
Reavis Elementary School
Reed Elementary School
Ryerson School of Engineering
Sauganash School
Senn High school
Sheridan Phil Grammar School
Simpson School
South Shore North High School
St. Ignatius High School
St. Mills High School
Stagg Elementary School
Stephen Gale School
Stockton Elementary School
Swift Elementary School
Thorp Elementary School
Wadsworth Elementary School
Washburne Trade School
Weber High School
Wells School (Ashland & Augusta)
Wicker Park Elementary School
Yale Elementary School
Manufacturing Companies
Adamson Manufacturing Company
Agar Manufacturing Corp
Anderson Tool & Manufacturing
Barrett Manufacturing Company
Blackstone Manufacturing Company
Bonell Manufacturing
Central Manufacturing District
Chicago Rawhide Manufacturing Company
Corn Products Manufacturing Company
E. J. Davis Manufacturing Company
Fairbanks Morse Manufacturing Company
Friedman Manufacturing Company
Goodman Manufacturing Company
Grabler Manufacturing Company
Illinois Vinegar Manufacturing Company
J.W. Sefton Manufacturing Company
Joslyn Manufacturing & Supply Company
M C Bullock Manufacturing Company
Magic Glove Manufacturing Company, Inc.
Michael Printing Press Manufacturing Company
Miehle Printing Press Manufacturing Company
Minnesota Mining and Manufacturing Company
Multi-Electronic Manufacturing
Pheoll Manufacturing Company
Plano Manufacturing Company
Procter & Gamble Manufacturing Company
Rheem Manufacturing. Company
Ruud Manufacturing Company
Sandberg Manufacturing
Scholl Manufacturing Company
Shall Manufacturing Company
Shotwell Manufacturing Company
Simonds Manufacturing Company
Studebaker Brothers Manufacturing Company
Turner Manufacturing. Company
Vaughan & Bushnell Manufacturing Company
Victor Manufacturing & Gasket Company
Wilson Athletic Goods Manufacturing Company
Winnebago Furniture Manufacturing Company
Yellow Cab Manufacturing Company
Yonk Manufacturing Company
Asbestos in Chicago Buildings
Another potential source of asbestos exposure in the city is in older buildings. The construction industry used asbestos heavily through the 1970s. Many older structures still contain asbestos and put workers and residents at risk of exposure.
In 2018, WBEZ Chicago reported on the issue of exposure to asbestos and other toxins when homes are demolished in the city. They found that while the city has regulations to protect people, they are not reliably enforced.
When older homes are demolished, the dust often contains asbestos and other harmful substances. Anyone in the area can be exposed if workers don't take proper precautions, like wetting the debris to keep down the dust.
Mesothelioma Treatment in Chicago
Mesothelioma is a complex cancer that requires specialists. Chicago is a great place to seek treatment.
The University of Chicago Comprehensive Cancer Center (UCCCC) is an NCI-designated care center with researchers, physicians, cancer experts, and healthcare specialists that focus on mesothelioma cancer and other asbestos-related diseases.
The study and research of malignant mesothelioma have been a part of the center for over 20 years.
What Is My Mesothelioma Claim Worth?
Each mesothelioma lawsuit is different. The value of your lawsuit depends on the defendants, your illness, your ongoing expenses, and more. A lawyer cannot guarantee an amount but can make a reasonable estimate and maximize your compensation.
Chicago mesothelioma lawyers have helped many victims of asbestos exposure win justice and compensation. Late 2021 saw two important victories:
$5.6 million for mesothelioma death. The family of a man who worked in U.S. Steel plants recently won their lawsuit. The jury agreed that Fred Riebel died because of asbestos exposure caused by U.S. Steel and BP Amoco.
$23 million for mesothelioma. Cynthia Cowger won her case against Qualitex. She worked in a commercial laundry and used the company's asbestos-lined press pads. She later developed mesothelioma.
Getting Legal Help in Chicago
If you've been injured by asbestos, there is a good chance that you'll qualify for considerable compensation. Get our free Financial Compensation Packet for information on the top mesothelioma and asbestos lawyers in your area. For questions and assistance, feel free to contact us at 800-793-4540.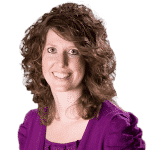 Jill M. Price is a partner with the Flint Law Firm, LLC in Chicago, Illinois. She worked as a teacher before turning to law and specializing in advocating for asbestos victims. At Flint she heads up discovery and asbestos trusts and has been responsible for recovering several millions of dollars in damages for clients with mesothelioma and other asbestos illnesses.