Fresno Mesothelioma Lawyer
Page Updated on July 25, 2020
Fresno only has a long history of industrialized use of asbestos, but Fresno County is also the site of naturally-occurring asbestos deposits and former asbestos mines, two of which have been designated as Superfund sites. Experienced Fresno mesothelioma lawyers are now helping victims of asbestos exposure fight for justice.
Currently, over $30 billion is available in trust funds for victims of asbestos. If you or a loved one have been diagnosed with mesothelioma, asbestos-related lung cancer, or asbestosis, you may qualify for a substantial amount of compensation. We invite you to fill out our form today for a free Financial Compensation Packet, filled with information about top Fresno asbestos lawyers, how to get paid in 90 days, how to file an asbestos trust fund claim, and much more.
Free

Financial Compensation Packet
Info on law firms that will recover your

highest compensation

Learn how to get paid in 90 days
File for your share of $30 billion in trust funds
Facts about Asbestos in Fresno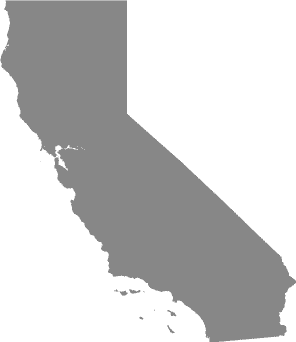 California has seen a large number of asbestos-related deaths over the years, including more than 21,000 between 1999 and 2013.
In that time period, Fresno County had more than 450 deaths related to asbestos exposure.
The area around Fresno includes natural deposits of asbestos.
Some of these sites were mined and may still contribute to exposure.
History of Asbestos Use in Fresno
Fresno was founded in 1872 by the Central Pacific Railroad. The city grew around a core formed by the railroad station, as well as several stores, as settlers from other parts of the country moved into the area.
In 1874, voters decided to move the county seat to Fresno, which became an incorporated city in 1885.
After several devastating 19th century fires, new construction included more durable materials, like brick and cement.
Locally-available asbestos was added to these construction materials to make them more resistant to fire and heat.
By the beginning of the 20th Century, Fresno had many of the amenities of a modernized and growing American city.
The influx of new residents, which included immigrants from Armenia, Germany, Italy, Japan, and Scandinavia, required the construction of new homes, businesses, and power plants.
After World War II, Fresno experienced another boom in population, due to strong economic growth in the late 1940s and early 1950s.
Fresno's transition from a frontier town to California's largest inland city took place during a period of heavy asbestos use.
For nearly a century, construction companies, power plants, and various transportation-related enterprises used substantial amounts of asbestos and asbestos-containing materials (ACMs).
Most of the houses, apartment buildings, commercial centers, and industrial facilities built between 1930 and 1979 either have or had many component parts made from asbestos.
Fresno County Asbestos Mines and Superfund Sites
Fresno is located in an area rich with naturally-occurring asbestos deposits (NOAs). According to the Environmental Protection Agency (EPA), two abandoned mines in Fresno County, the Atlas, and Coalinga Asbestos Mines, have met the requirements for Superfund sites.
The Atlas Asbestos Mine operated from 1963 to 1979 on a large site near Coalinga, California, around 62 miles away from Fresno.
Large amounts of extracted asbestos minerals and processed ACMs passed through Coalinga and were distributed throughout Fresno County. The site is still listed as a Superfund site and is being monitored by the EPA.
The separate Coalinga Asbestos Mine occupied 107 acres and was used as an asbestos milling, processing, storage, and distribution center.
The Coalinga area was also used as a dumping ground for asbestos-contaminated pipes and mining waste by the owners of the Atlas Asbestos Mine and the U.S. Asbestos Company.
The EPA declared both areas Superfund cleanup sites. They were removed from the list in 1998.
Other Fresno Job Sites and Businesses Associated with Asbestos
Fresno's origins as a railroad town and the use of asbestos in various industries create a legacy of both active and abandoned job sites, which are known to contain dangerous asbestos materials.
Schools, Public Buildings, and Hospitals
California State University
Fresno City College
USCF Fresno
Glen Agnes Senior Housing
Saint Agnes Hospital
Fresno Youth Center
Fresno Convention Center
Fresno County Courthouse
Fresno County General Hospital
Fresno State Hospital
Plants and Power Companies
Pacific Gas and Electric Light Company
Warrick Electric Company
Anderson-Clayton Oil Plant
Fresno Gas & Electric Company
Additional Job Sites and Businesses
Plaskett Construction Company
E & J Gallo Winery
Fresno Distributing Company
Fresno Linen Service
Montgomery Ward
Red Star Industrial Service
R.L. O'Neil Construction
Robert Harper Construction
Sears & Roebuck
Best Fertilizer
California Associated Raisin Co.
California Wine Association
Cyclops Refrigerator
Medical Help Near Fresno
There are several medical facilities in the Fresno area that offer cancer treatment and support services for those with mesothelioma or other asbestos-related diseases.
California Cancer Center
7257 N. Fresno Street
Fresno, CA 93720
Phone: (559) 447-4050
Cancer Care Associates
1791 E Fir Ave.
Fresno, CA 93720
Phone: (559) 326-1222
Saint Agnes Cancer Center
7130 N. Millbrook Ave.
Fresno, CA 93720
Phone: (559) 450-5500
Fresno Cancer Center
7887 N. Cedar Ave.
Fresno, CA 93720
Phone: (559) 437-1000
Legal Help in Fresno and Additional Information
Keep in mind that you may be eligible for compensation if you've been diagnosed with mesothelioma, asbestos-related lung cancer, or asbestosis. Don't forget to fill out our form to get our free Financial Compensation Packet, filled with information on the experienced asbestos and mesothelioma attorneys in your area.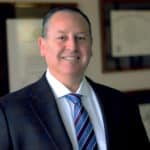 Jeffrey B. Simon is a founding partner of Simon Greenstone Panatier, PC and has been recognized multiple times for excellence in trial law. He is licensed to practice in California, Texas, and New York. He specializes in mesothelioma and asbestos, toxic torts, and pharmaceutical injury. Simon has been given lifetime achievement awards from America's Top 100 Attorneys and also the Worldwide Registry of Executives and Professionals