Stage 3 Mesothelioma Cancer
Page Updated on September 01, 2023
Stage 3 mesothelioma is an advanced stage of mesothelioma in which tumors have spread far throughout the chest cavity. The prognosis at this later stage is poor. Most patients in stage 3 are not eligible for surgery, but other treatments can extend life expectancy.
Regardless of what stage of mesothelioma you are in, you may be entitled to substantial financial compensation. Trust funds with more than $30 billion are available right now for mesothelioma, asbestos-related lung cancer, or asbestosis victims. Fill out our form to receive our free Financial Compensation Packet. Our packet is loaded with information on experienced mesothelioma attorneys in your area, how to file a claim for asbestos trust funds, how to get paid in 90 days, and more.
FREE Financial Compensation Packet
Info on law firms that will recover your

highest compensation

Learn how to get paid in 90 days
File for your share of $30 billion in trust funds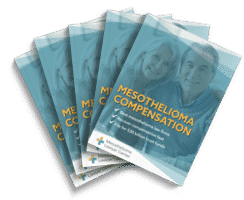 Free

Financial Compensation Packet
Info on law firms that will recover your

highest compensation

Learn how to get paid in 90 days
File for your share of $30 billion in trust funds
Facts About Stage 3 Mesothelioma
Stage 3 mesothelioma is considered late-stage mesothelioma. A diagnosis at stage 3 can be overwhelming and upsetting, but treatments are available and can help. Learn more about your diagnosis to make informed choices about care.
Symptoms of mesothelioma during stage 3 become much more frequent and severe.
The prognosis for stage 3 mesothelioma is poor, but treatment can extend life expectancy.
Tumors in stage 3 mesothelioma have spread significantly throughout the chest cavity.
The average life expectancy for stage 3 mesothelioma patients is 17.9 months.
Participation in a clinical trial to access innovative treatments is an option for some stage 2 patients.
How Is Mesothelioma Staged?
Staging is a system that describes the locations of tumors in the body and how far they have spread from the primary tumor. Doctors assign patients a cancer stage at the time of diagnosis. Using diagnostic tools, such as biopsies and imaging scans, they can describe where the cancer has spread.
Staging mesothelioma is important for two main reasons:
The stage of mesothelioma helps doctors and patients plan treatment.
The stage contributes to a life expectancy estimate, which is important for patients.
The most common cancer staging system is TNM (Tumor, Node, Metastasis). It describes the primary tumor, regional tumors, the spread of cancer to lymph nodes, and metastasis, the spread of cancer to distant parts of the body.
Mesothelioma specialists most often use TNM to stage pleural mesothelioma. Peritoneal mesothelioma is much rarer and does not have a standardized staging system. Most doctors use a modified version of TNM with the Peritoneal Cancer Index.
What Are the Characteristics of Stage 3 Mesothelioma?
Stage 3 mesothelioma is characterized by extensive regional spread of tumors. This means the tumors have not spread to distant parts of the body but are found throughout the chest cavity.
There are three different TNM designations for stage 3 mesothelioma:
Stage 3A with T3, N1, M0. The primary tumor has spread throughout the pleural tissue around the lungs. It has also spread to the lung, diaphragm, and mediastinum (tissue between the lungs) on one side of the chest. Tumors have spread to either the chest wall or the pericardium surrounding the heart. It has spread to nearby lymph nodes on just one side of the chest. There is no metastasis.
Stage 3B with T1-T3, N2, M0. Stage 3B is a little more advanced with any degree of local spread. Tumors have spread to nearby lymph nodes and lymph nodes on the other side of the chest. There is no metastasis.
Stage 3B with T4, any N, M0. 3B can also be described as extensive spread of the primary tumor throughout the chest cavity, including the chest wall and the peritoneum toward the abdomen. The spread is extensive enough that surgery could not possibly remove all the tumors. There is no spread to lymph nodes and no metastasis.
What Is Stage 3 Peritoneal Mesothelioma?
With no standardized system for peritoneal mesothelioma, individual specialists might describe the characteristics of stage 3 a little differently. Generally, stage 3 means there is either extensive spread throughout abdominal tissues and organs, to lymph nodes, or both.
Stage 3 Is a Common Diagnosis for Mesothelioma
Mesothelioma is a rare cancer that is difficult to diagnose. The early symptoms are often similar to more common and less serious illnesses. Many people don't seek a diagnosis until the cancer is already advanced.
For these reasons, a diagnosis of mesothelioma in stages 1 or 2 is rare. A diagnosis of stage 3 or stage 4 mesothelioma is much more common than an early-stage diagnosis. Unfortunately, this limits treatment options and worsens the prognosis, but patients still have options and reasons to hope.
Is Stage 3 Mesothelioma Curable?
Mesothelioma specialists do not like to talk in terms of curing this disease. Most experts agree there is no cure for mesothelioma at any stage.
Some patients might achieve remission with treatment, but there is always a chance the cancer will return. Remission is more likely in the earlier stages and less likely at stage 3.
Rather than trying to cure stage 3 mesothelioma, specialists manage it as a chronic illness. They respect a patient's treatment goals, such as extending life expectancy.
Stage 3 Mesothelioma Symptoms
The symptoms of stage 3 mesothelioma are more severe and numerous than in earlier stages. Stage 3 pleural mesothelioma symptoms include:
Severe difficulty breathing and shortness of breath
Chest pains and tightness
Lumps under the skin on the chest
Wheezing
Severe cough, sometimes with blood
Fever
Fatigue
Unintentional weight loss
Symptoms of stage 3 peritoneal mesothelioma include:
Abdominal fluid buildup and swelling
Abdominal pain
Nausea
Vomiting
Diarrhea
Constipation
Fatigue
Fever
Changes in weight
Night sweats
Symptoms vary by individual. These common and general symptoms are experienced by many patients but to different degrees. Some patients may have additional symptoms based on the locations of tumors.
How Is Stage 3 Mesothelioma Treated?
With the tumor spreading during this stage of mesothelioma, treatment options are limited. Surgery and radiation therapy usually have minimal success since the tumors have spread to too many locations to eliminate them effectively.
While during stages 1 and 2, the goal of treatment might be remission, treatment during stage 3 usually focuses on extending life expectancy and relieving symptoms.
Surgery for Stage 3 Mesothelioma
Surgery at stage 3 is uncommon unless there is a single mass of tumors that can be removed relatively easily.
Another reason to use surgery at stage 3 is to relieve symptoms. A surgeon can remove a tumor pressing on the spine, for instance. Reducing overall tumor mass can help a patient feel better.
Although not typical, some stage 3 patients do qualify for a more extensive procedure. Patients in stage 3A with less extensive tumor spread may be eligible for a pleurectomy/decortication. This surgery removes a significant amount of tissue from the chest cavity and can significantly extend life expectancy.
Another potential option is an extrapleural pneumonectomy. This procedure removes extensive tissue and one entire lung. It is risky, and not many stage 3 patients qualify for it.
Other Treatment Options for Stage 3 Mesothelioma
While surgery is not always an option, stage 3 patients can benefit from several other therapies:
Chemotherapy
Radiation therapy
Immunotherapy
Emerging or experimental treatments
Chemotherapy is the most common treatment for stage 3 mesothelioma patients. Increasingly, it is combined with immunotherapy or the targeted drug bevacizumab.
Another option is to enroll in a clinical trial for access to an experimental treatment. Many cancer centers run clinical trials for human studies of new therapies. These can benefit patients with few treatment options, but there are risks, too. Patients can talk to their medical teams about qualifying for a clinical trial.
Palliative Care for Stage 3 Mesothelioma
Stage 3 mesothelioma patients can benefit from palliative treatments. The goal of palliative treatment is to bring the patient relief rather than to treat the cancer or extend life expectancy. Some of the palliative treatments available to stage 3 patients include:
Surgery to remove specific tumors or areas of cancer that are causing pain and other symptoms.
Surgical procedures that drain fluid from the chest or abdominal cavities, known as thoracentesis and paracentesis
Medications that relieve symptoms
Complementary and alternative therapies that bring patients relief and improve quality of life
Mental health care
Medical marijuana to relieve side effects of treatment, such as nausea caused by chemotherapy
What Is the Prognosis for Stage 3 Mesothelioma?
The prognosis for stage 3 can be anywhere from a few months to more than a year, depending on the patient and the circumstances. In most cases, the prognosis is unfavorable. Available treatments do little to remove the tumors when they have spread during this stage.
How Long Can You Live With Stage 3 Mesothelioma?
Life expectancy at any stage of mesothelioma varies significantly from one patient to another. It depends on the patient's age, overall health, treatment choices, and other factors.
The stage of the cancer is one of the most important factors in determining life expectancy. It helps to look at statistics based on large groups of patients to make an estimate.
The median life expectancy for patients with stage 3 mesothelioma is 18 months from the time of diagnosis. The five-year survival rate is 12%.
Can I Improve My Stage 3 Mesothelioma Prognosis?
Many patients feel defeated by a stage 3 mesothelioma diagnosis, but they do have options and some control over their prognosis. Mesothelioma may not be curable, but you can take steps to improve your outlook and live longer and more comfortably:
Consult with mesothelioma specialists. They have the most experience, expertise, and access to the best treatments and technologies.
Start treatment right away. The sooner you start treatment, the sooner you can slow the progression of this aggressive and rapidly spreading cancer.
Choose aggressive treatments. If your goal is to extend life expectancy, choose the most aggressive treatments you can tolerate.
Choose palliative care. If your goal is to be more comfortable, talk to your doctors about palliative treatments to improve your quality of life.
Make healthy lifestyle choices. The more you can keep up your overall health, the better you will respond to treatments. Talk to your medical team about nutrition advice, exercise guidance, and mental health care.
Stage 3 mesothelioma is not a good prognosis, but you still have control. Let your doctors know your treatment goals, and rely on close friends and family to ensure your preferences are taken seriously.
Getting Help
Keep in mind that if you've been diagnosed with mesothelioma, asbestos-related lung cancer, or asbestosis, you may qualify for significant compensation. Remember to fill out our form to get your free Financial Compensation Packet, with information on experienced asbestos and mesothelioma lawyers in your area.
FREE Financial Compensation Packet
Info on law firms that will recover your

highest compensation

Learn how to get paid in 90 days
File for your share of $30 billion in trust funds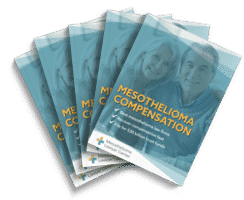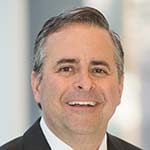 Paul Danziger grew up in Houston, Texas and earned a law degree from Northwestern University School of Law in Chicago. For over 25 years years he has focused on representing mesothelioma cancer victims and others hurt by asbestos exposure. Paul and his law firm have represented thousands of people diagnosed with mesothelioma, asbestosis, and lung cancer, recovering significant compensation for injured clients. Every client is extremely important to Paul and he will take every call from clients who want to speak with him. Paul and his law firm handle mesothelioma cases throughout the United States.
References
Zielinski, M., Hauer, J., Hauer,L., Pankowski, J., Nabialek, T., and Szlubowski, A. (2010). Staging Algorithm for Diffuse Malignant Pleural Mesothelioma. Interact. Cardiov. Th. doi:10.1510/icvts.2009.213611.
Retrieved from: http://icvts.oxfordjournals.org/content/10/2/185.full.pdf+html
Amin, W., Linkov, F., Landsittel, D.P., Silverstein, J.C., Bshara, W., Gaudioso, C., Feldman, M.D., Pass, H.I., Melamed,J., Friedberg, J.S., and Becich, M.J. (2019, June 3). Factors Influencing Malignant Mesothelioima Survival: A Retrospective Review of the National Mesothelioma Virtual Bank Cohort. F1000Res. doi: 10.12688/f1000research.15512.3.
Retrieved from: https://www.ncbi.nlm.nih.gov/pmc/articles/PMC6198263/
Nowak, A.K., Chansky, K., Rice, D.C., Pass, H.I., Kindler, H.L., Shemanski, L., Bille, A., Rintoul, R.C., Batirel, H.F., Thomas, C.F., Friedberg, J., Cedres, S., de Perrot, M., and Rusch, V.W. (2016, December). The IASLC Mesothelioma Staging Project: Proposals for Revisions of the T Descriptors in the Forthcoming Eighth Edition of the TNM Classification for Pleural Mesothelioma. J. Thor. Onc. 11(12), 2089-99.
Retrieved from: https://www.sciencedirect.com/science/article/pii/S155608641631070X