Stage 3 Mesothelioma Cancer
Page Updated on August 24, 2020
Stage three of mesothelioma cancer is the third of four stages. Only one stage behind the final stage of the disease, victims in stage 3 are considered to be in the advanced part of mesothelioma.
Regardless of what stage of mesothelioma you are in, you may be entitled to substantial financial compensation. Trust funds with more than $30 billion are available right now for mesothelioma, asbestos-related lung cancer, or asbestosis victims. Fill out our form to receive our free Financial Compensation Packet. Our packet is loaded with information on experienced mesothelioma attorneys in your area, how to file a claim for asbestos trust funds, how to get paid in 90 days, and more.
Free

Financial Compensation Packet
Info on law firms that will recover your

highest compensation

Learn how to get paid in 90 days
File for your share of $30 billion in trust funds
About Stage 3
Symptoms of mesothelioma during stage 3 become much more frequent and pain more severe.
Unfortunately, there is little treatment that will alleviate the pain, and the prognosis is usually grim once patients hit stage 3.
Patients should educate themselves about the stage of their disease, mesothelioma treatment plans, and coping mechanisms in order to make their quality of life as smooth as possible.
Keep in mind that diet, meditation, low-stress levels, exercise, and other factors will help to prolong the lifespan, and each case of Stage 3 is unique according to each patient.
Stage 3 Symptoms
Severe chest pain and extreme difficulties in breathing are the most common symptoms for stage 3 malignant mesothelioma patients. Additional symptoms include shortness of breath, coughing, and fatigue.
For peritoneal mesothelioma patients, stage 3 brings about symptoms consisting of bowel blockage, abdominal cramps and pain, night sweats, and weight loss.
All stage 3 victims may experience nausea, vomiting, skin rashes, and anemia. It's important to remember that some patients may experience a few symptoms while others may go through every symptom.
Stage 3 Treatments
With the tumor spreading during this stage of mesothelioma, treatment options are limited. Surgery and radiation therapy usually produce minimal success since the tumors are too far spread out to effectively eliminate them. Surgery may be possible only if the patient has a bulk tumor in a specific area.
Treatment during this stage is focused on extending life expectancy and helping to reduce and minimize symptoms and pain. Therefore, chemotherapy and radiation therapy may be used as a regime to promote an easier life. Most patients experience pain reduction once chemotherapy and/or radiation therapy has begun.
Stage 3 Prognosis
The prognosis for stage 3 can be anywhere from a few months to more than a year, depending on the patient and the circumstances. In most cases, the prognosis is grim as the treatment available does little to remove the tumor when it has spread during this stage.
Consult with a mesothelioma medical professional concerning your own prognosis.
As previously mentioned, each person is different, and while some may not be candidates for surgery during this stage, others may qualify and significantly extend their life expectancy.
Patients need to work with their physicians in establishing good mental and physical health habits.
Many patients have extended their life expectancy way past prognosis by changing their eating habits, meditating, and exercising as much as possible.
Getting Help
Keep in mind that if you've been diagnosed with mesothelioma, asbestos-related lung cancer, or asbestosis, you may qualify for significant compensation. Remember to fill out our form to get your free Financial Compensation Packet, with information on experienced asbestos and mesothelioma lawyers in your area.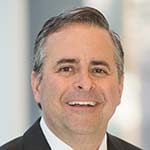 Paul Danziger grew up in Houston, Texas and earned a law degree from Northwestern University School of Law in Chicago. For over 25 years years he has focused on representing mesothelioma cancer victims and others hurt by asbestos exposure. Paul and his law firm have represented thousands of people diagnosed with mesothelioma, asbestosis, and lung cancer, recovering significant compensation for injured clients. Every client is extremely important to Paul and he will take every call from clients who want to speak with him. Paul and his law firm handle mesothelioma cases throughout the United States.