Class Action Mesothelioma Lawsuit
Page Updated on August 27, 2020
A class action mesothelioma lawsuit is filed by one or a few plaintiffs on behalf of many who were harmed by asbestos. The defendant is the same for each plaintiff and any damages recovered from them must be split between all plaintiffs. Class action lawsuits are less common than individual lawsuits in cases of asbestos exposure and mesothelioma.
Free

Financial Compensation Packet
Info on law firms that will recover your

highest compensation

Learn how to get paid in 90 days
File for your share of $30 billion in trust funds
What is a Class Action Lawsuit?
A class action is a type of lawsuit that involves multiple plaintiffs. One or more plaintiffs begin a class action lawsuit on behalf of many more, all people who have been harmed in a similar way and by the same defendant.
The reason for the existence of class actions is to gather together similar cases for a speedier, more efficient process. Instead of taking thousands of cases through the court system, one large group of plaintiffs can benefit from a single decision.
When a class action is filed, anyone who could be a plaintiff has a right to be notified. It may be impossible to contact every person individually, but the legal representatives must make a reasonable effort. This may include using television or magazine advertisements. Once notified, potential plaintiffs have the choice to opt in to the class action.
Can Mesothelioma Lawsuits Be Class Actions?
The rules governing which cases can be class actions and how they proceed vary by state and are different in federal courts. The court must decide if the similarities between plaintiffs is similar enough to warrant a class action. They must also decide that individual lawsuits would be a burden to the system.
Asbestos and mesothelioma cases can be filed as class actions, but individual lawsuits are more common. There are often too many differences in the ways in which individuals are exposed to asbestos and how illness manifests.
Class actions are more common for things like defective products. A faulty medical device, for instance, causes similar harm in hundreds of thousands of people who used it. In this case a class action is more efficient for getting justice and damages for victims.
Class Actions and Other Options for Mesothelioma Claims
If you have been harmed by asbestos exposure, resulting in a mesothelioma diagnosis, you have several options for seeking justice and taking legal action.
A class action is not likely to be appropriate, but if you are contacted and asked to opt in to one, it may be a good idea. Keep in mind that with a class action lawsuit you will have limited contact with a lawyer, you will not have much control over the case, and the damages recovered, if any, must be split among all the plaintiffs.
A mesothelioma lawyer can help you decide which option, or multiple options, make sense in your situation:
Filing an individual lawsuit. You may file a personal injury lawsuit in which you will be the sole plaintiff. Any damages recovered through a settlement or jury or judge verdict will not be shared with any other plaintiffs.
Making a claim with an asbestos trust. If the company negligent in your asbestos exposure is bankrupt, you may need to file a claim with an asbestos trust fund it set up in order to be compensated.
Filing a claim with the Veterans Administration. If you are a military veteran and experienced exposure during service, you may be entitled to free healthcare and compensation or disability payments.
Filing a workers' compensation claim. A claim through your employer's workers' compensation insurance may be appropriate in your situation and will not impact your ability to file a class action or individual lawsuit.
Examples of Class Action Mesothelioma Lawsuits
While individual lawsuits are more common in asbestos cases, there have been some notable class actions against big companies that harmed hundreds or thousands of people:
W.R. Grace.
Over 25,000 people filed a class action lawsuit in 2000 against W.R. Grace in the state of Montana. The company operated a mine in Libby that produced vermiculite.
For decades that mineral included asbestos contamination that sickened thousands of workers and nearby residents. In 2008, W.R. Grace settled, agreeing to pay victims $140 million, including money for a trust fund.
Amchem Products
Not all class actions go in favor of the plaintiffs. In the 1990s, nearly two million people were eligible for a class action against Amchem for asbestos exposure. The Third Circuit Court of Appeals rejected the case as a class action because it was not clear how the exposure would affect each plaintiff in the long term.
This is a typical roadblock in asbestos class action suits, as not everyone gets sick as a result of asbestos exposure. Some exposure victims might become severely ill and be unable to collect any more damages because the earlier class action would have cleared the company of liability.
Jackson County Courthouse
Not all mesothelioma class action lawsuits are filed against corporations or asbestos manufacturers. In the case of the Jackson County, Missouri case. Two former employees at the courthouse began the suit on behalf of thousands of others.
The county and U.S. Engineering were found negligent in exposing workers to asbestos during renovations of the building. The case ended up in a settlement of $80 million to provide former employees with free medical screenings over 30 years.
Who Can I Talk to About a Class Action Lawsuit for Mesothelioma?
To discuss your legal options and if a class action lawsuit is right for you, contact a mesothelioma and asbestos lawyer. These lawyers specialize in representing asbestos victims, filing lawsuits on their behalf, negotiating settlements, and investigating asbestos exposure.
Choose a lawyer or law firm with extensive experience working with asbestos victims. This is important because these cases are complex and require knowledge of the asbestos industry and the laws governing personal injury.
A class action lawsuit may or may not be the right option for your situation, but legal action is often the next step. Someone was likely negligent in your exposure, and a lawyer can help you determine who and what to do next.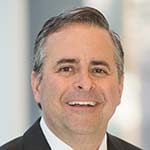 Paul Danziger grew up in Houston, Texas and earned a law degree from Northwestern University School of Law in Chicago. For over 25 years years he has focused on representing mesothelioma cancer victims and others hurt by asbestos exposure. Paul and his law firm have represented thousands of people diagnosed with mesothelioma, asbestosis, and lung cancer, recovering significant compensation for injured clients. Every client is extremely important to Paul and he will take every call from clients who want to speak with him. Paul and his law firm handle mesothelioma cases throughout the United States.