Kalamazoo Mesothelioma Lawyer
Page Updated on July 26, 2019
Although Kalamazoo has a diverse economy which includes brewing and the manufacture of spices and food flavoring, the city was, like many cities in Michigan, heavily industrialized. Throughout most of the 20th Century, companies operating in Kalamazoo manufactured windmill parts, paper products, musical instruments and, for a brief time, automobiles.
The area's past history as a manufacturing center has left a sad legacy of asbestos-related illnesses, including malignant mesothelioma, among a large cross-section of residents who were exposed to asbestos at work or in homes built with asbestos-containing materials (ACMs).
If you or a loved one have been exposed to asbestos and suffer from mesothelioma, asbestos-related lung cancer, or asbestosis, you may be eligible to receive substantial compensation. We invite you to fill out our form today for a free Financial Compensation Packet, filled with information about top mesothelioma lawyers in Kalamazoo, how to get paid in 90 days, how to file an asbestos trust fund claim, and much more.
Asbestos in Kalamazoo
Kalamazoo was founded in 183o by Titus Bronson, the first non-Native American settler to build a permanent residence there. The small community was initially named after Bronson, In 1836, it was renamed Kalamazoo. The Michigan and Huron College (later renamed as Kalamazoo College) was chartered in 1833, and the forerunner to the Kalamazoo Gazette newspaper was founded in 1835.
The expansion of America's railroad system into the Kalamazoo area began the city's long association with heavy industries. When Kalamazoo gained a connection to the Michigan Central Railway, it partially contributed to an economic boom in the community.
Celery farmers in the area around Kzoo, as the city is affectionately known, offered their products to markets beyond Michigan. New residents, including immigrants from several European countries, found jobs in the paper mills around the city. These mills and their paper products earned Kalamazoo another nickname, "Paper City."
By the 20th Century, these major industries were joined by others that are associated with the modern United States. Electricity and telephone services began operating in Kalamazoo in the 1880s, and by the 1900s the city was a major producer of windmill parts, musical instruments, carriages, corsets, stoves, fishing reels, beer, and pharmaceuticals.
Along with construction and power generating companies, the majority of the industries thrived at a time when asbestos companies were at the peak of their influence and financial success. Their profit margin was based on heavy industry's demand for asbestos, used for its affordability and resistance to heat and fire.
Asbestos use in Kalamazoo reached an all-time high in the middle part of the 20th Century, even as the fortunes of local industries waxed and waned. The city's breweries closed operations for almost 21 years as a result of Prohibition, but builders, auto repair shops, paper mills, electric power plants, railroads, and pharmaceutical companies were active in both boom and bust economic periods.
The Great Depression, World War II, and the postwar economic expansion that shaped the nation coincided with the asbestos industry's era of dominance.
Many of Kalamazoo's residents were exposed to dangerous asbestos fibers. The most seriously-affected were those who worked in job sites where large amounts of ACMs were present. Others were exposed in houses and apartments that were made from asbestos-based building materials, such as roofing and siding shingles, insulation, and vinyl floor panels.
Even in the 21st Century, long after builders stopped using ACMs to construct new homes, the danger of asbestos exposure persisted and still does. People who live in homes built in Kalamazoo between 1930 and 1980 are at risk of developing mesothelioma and asbestosis, especially if they disturb asbestos deposits by removing old insulation or doing renovation work.
Asbestos-Related Job Sites in Kalamazoo
Due to the presence of several heavy industries in and around the city which used ACMs in their facilities, thousands of Kalamazoo residents were exposed to asbestos in places where they worked.
Hospitals, Churches, and Schools
Borgess Hospital (Borgess Health)
Bronson Methodist Hospital
Kalamazoo Psychiatric Hospital
Central High School
Kalamazoo College
Nazareth College
Old Central High School (now known as the Community Education Center)
Western Michigan University
Kalamazoo Institute of Arts (KIA)
Paper Mills and Plants
Consumers Power Heat Plant
Georgia Pacific Pulp & Paper
Kalamazoo Paper Mill
Karman Sugarbeet Plant
Sutherland Paper Company
Additional Job Sites and Businesses
American Cyanamid
Bond Supply
C. R. Hough & Son
Harrow Spring Company
Industrial Firebrick Inc.
Kalamazoo Protection Products
Lapekas Stone Company
Michigan Bell Telephone
Ruud Manufacturing Company
Winkel Machine Co.
Durametallic
Medical Help Near Kalamazoo
The University of Michigan (U-M) Health System's Comprehensive Cancer Center in Ann Arbor is one of only 41 cancer facilities with a "Comprehensive" designation awarded by the National Cancer Institute (NCI).
The Center focuses on providing a range of surgical, radiation, and pharmaceutical treatments to patients with all types of cancer, including small cell, non-small cell lung cancer, and malignant mesothelioma. Per NCI standards, U-M's Comprehensive Cancer Center takes part in clinical and laboratory research, as well as NCI testing of new therapies.
U-M Comprehensive Cancer Center is located around 96 miles from Kalamazoo, or drive time of 1 hour, 48 minutes.
University of Michigan Comprehensive Cancer Center
1500 East Medical Center Drive
Ann Arbor, MI 48109
Phone: (800) 865-1125
Legal Help in Kalamazoo and Additional Information
As previously mentioned, if you've been exposed to asbestos and suffer from mesothelioma, asbestos-related lung cancer, or asbestosis, you may be entitled to compensatory damages. Don't forget to fill out our form to get our free Financial Compensation Packet, filled with information on the leading asbestos and mesothelioma attorneys in your area. If you have questions or need assistance, contact us toll-free at 800-793-4540.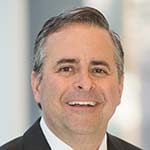 Paul Danziger grew up in Houston, Texas and earned a law degree from Northwestern University School of Law in Chicago. For over 25 years years he has focused on representing mesothelioma cancer victims and others hurt by asbestos exposure. Paul and his law firm have represented thousands of people diagnosed with mesothelioma, asbestosis, and lung cancer, recovering hundreds of millions of dollars for injured clients. Every client is extremely important to Paul and he will take every call from clients who want to speak with him. Paul and his law firm handle mesothelioma cases throughout the United States.