Asbestos and Paper Mill Workers
Page Updated on November 30, 2023
Paper mill workers, specifically those who worked in the mills before the 1980s, are at a heightened risk of developing malignant mesothelioma and other asbestos-related diseases. Most paper mills across the nation once used an abundance of asbestos-containing materials in machinery, products, and equipment.
If you or a loved one were diagnosed with mesothelioma, asbestosis, or asbestos-related lung cancer, you might be entitled to substantial compensation. Fill out our form to get a free Financial Compensation Packet. You'll learn about the experienced mesothelioma lawyers in your area, how to get paid in 90 days, how to file a claim for the asbestos trust funds, and more.
FREE Financial Compensation Packet
Info on law firms that will recover your

highest compensation

Learn how to get paid in 90 days
File for your share of $30 billion in trust funds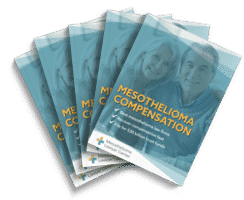 Free

Financial Compensation Packet
Info on law firms that will recover your

highest compensation

Learn how to get paid in 90 days
File for your share of $30 billion in trust funds
Did Paper Mills Use Asbestos?
Paper mills used asbestos in the past, which put workers at risk of exposure. Mills used asbestos in some of the equipment used to manufacture paper. They also contained asbestos in building materials in the factories where people worked.
While paper mills today no longer use asbestos, exposure in the past can still lead to asbestos illness diagnoses today. Older mills might also still contain asbestos in insulation and other building materials.
How Did Paper Mills Use Asbestos?
The process of making paper products involves preparing, pulping, and refining raw materials. The process includes chemicals like bleach and talc, special coatings, high temperatures, and a drying period. Two main sources of asbestos were used to make paper this way.
Paper Mill Materials and Equipment
Industrial paper-making used asbestos in some of the materials that went into products and in the equipment workers used. Machinery used to make paper contained asbestos in gaskets and friction parts to reduce the risk of overheating and fire.
Paper-making required the use of boilers and high temperatures. The equipment associated with boilers, including pipes, were often lagged, or insulated, with asbestos.
Some of the materials specific to the paper industry also contained asbestos. For example, dryer felts were often made with asbestos. Dryer felts acted like conveyor belts for large sheets of paper as they dried. Asbestos fibers in dryer felts could easily come loose when handled or cleaned.
The paper industry also used talc in many of its processes. Talc is a natural mineral that is often contaminated with asbestos. It is light and contributes to dust in the air, which could also contribute to asbestos exposure.
Some types of paper were actually manufactured with asbestos in them. Factories that made asbestos papers put workers at serious risk of exposure.
Building Materials with Asbestos
The other source of asbestos in paper mills was the buildings themselves. Most industrial buildings were once built with asbestos materials in many components. Insulation, floor and ceiling tiles, roofing materials, and other construction products contained asbestos.
Maintenance workers in these buildings faced major risks of exposure by handling and disturbing asbestos materials. Even workers who never handled asbestos building components faced exposure risks when these materials released asbestos fibers.
Who Was at Risk of Asbestos Exposure in Paper Mills?
Paper mill workers were commonly exposed to asbestos via paper mill insulation, asbestos-containing materials in the machinery and equipment, and construction materials used to build the paper mills.
Maintenance workers ran the highest risk of asbestos exposure as they worked around deteriorating asbestos-containing products and materials while doing repairs.
However, regardless of job function, all paper mill workers are at risk of developing an asbestos illness, including malignant mesothelioma, asbestos-related lung cancer, and asbestosis.
Companies That Exposed Paper Mill Workers to Asbestos
Paper manufacturing companies were sources of asbestos exposure for many workers, but the suppliers of asbestos materials to the mills are the companies often held liable. Some of the major suppliers of asbestos materials to paper mills included:
AstenJohnson, Inc.
Johns Manville
Kaiser Aluminum
Kimberly-Clark
Scapa Waycross, Inc.
W.R. Grace
Some of the many paper companies that used asbestos in their buildings and equipment include:
Allied Paper Corporation
Boise Cascade Corporation
Croswell-Parsons
Crown Zellerbach Corporation
Dixie Pulp Paper Inc.
Georgia-Pacific
Hammermill Paper Company
International Paper Company
Louisiana-Pacific Corporation
Med Corporation
Solo Cup Company
Union Bag and Paper Company
Wausau Paper Corporation
Weyerhaeuser
The Dangers of Asbestos in Paper Mills
Over the years, many studies on asbestos exposure and paper mill workers have been conducted. The results have shown that workers are susceptible to developing fatal illnesses due to the high amount of asbestos used at paper mills.
In 2005, the U.S. National Institutes of Health (NIH) published a study performed on the paper mill industry in Pistoia, Italy. The research was performed on a small paper mill factory that used asbestos cement as insulating panels. The three different types of asbestos used in the insulating panels included crocidolite, amosite, and chrysotile. The researchers found asbestos in the drying machines and the paper mill's dust.
A 1996 study published in the American Journal of Industrial Medicine (AJIM) reports that paper mill workers are at a heightened risk of developing lung cancer and malignant mesothelioma, especially maintenance workers. The study also noted that paper mill workers are in danger of developing malignant lymphoma and leukemia.
In 2013, Swedish researchers found that former paper mill workers had an increased risk of developing pleural mesothelioma compared to the general population. Nearly three-quarters of the workers had been definitively exposed to asbestos, and most were maintenance workers.
Paper Mill and Asbestos Lawsuits
Paper manufacturers and suppliers of asbestos materials to paper mills have been held liable for former workers' illnesses and resulting damages in numerous lawsuits. These are just some examples of asbestos paper mill lawsuits:
Kevan Holdsworth worked at a Crown Zellerbach paper mill in Camas, Washington, from 1964 to 2001. Scapa Waycross supplied the mill with asbestos-containing dryer felts. Holdsworth worked on the crew that cleaned the dryer felts, which exposed him to asbestos fibers. He died from mesothelioma in 2019. His family was awarded $16.67 million in a verdict against Scapa Waycross.
Henry Barabin also worked at a Crown mill in Washington. He developed mesothelioma in 2006 and sued Scapa Waycross and AstenJohnson. He won a $10.2 million verdict against the companies in 2009 due to his exposure to asbestos in their dryer felts.
Former paper mill workers still have opportunities to file lawsuits for damages. Workers from the Waldorf paper mill in St. Paul, Minnesota, are currently being encouraged to file if they develop asbestos illnesses. Workers at the facility in the past are now at risk of getting sick. It stopped making paper products in 2022.
What to Do if You Were Exposed to Asbestos in a Paper Mill
If you worked in a paper mill in the past, consider talking to an asbestos attorney who can help you seek compensation for asbestos exposure and illness. Workers are still being diagnosed today, even if they worked in mills decades ago.
Even if you are unsure whether you encountered asbestos, a mesothelioma lawyer can help you answer that question. They can provide you with legal options for seeking damages and the best chance of recovering compensation.
Additional Help and Information for Paper Mill Workers
Remember that you may qualify for significant compensation if you or a loved one have been diagnosed with mesothelioma, asbestosis, or asbestos-related cancer. Don't forget to fill out our form to get our free Financial Compensation Packet, filled with information on the experienced asbestos and mesothelioma attorneys in your area.
FREE Financial Compensation Packet
Info on law firms that will recover your

highest compensation

Learn how to get paid in 90 days
File for your share of $30 billion in trust funds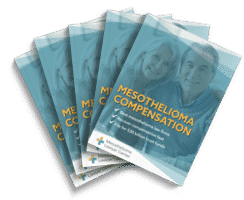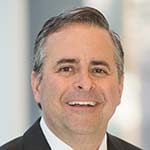 Paul Danziger grew up in Houston, Texas and earned a law degree from Northwestern University School of Law in Chicago. For over 25 years years he has focused on representing mesothelioma cancer victims and others hurt by asbestos exposure. Paul and his law firm have represented thousands of people diagnosed with mesothelioma, asbestosis, and lung cancer, recovering significant compensation for injured clients. Every client is extremely important to Paul and he will take every call from clients who want to speak with him. Paul and his law firm handle mesothelioma cases throughout the United States.