Asbestos and Paper Mill Workers
Page Updated on August 07, 2020
Papermill workers, specifically those who worked in the mills prior to the 1980s, are at a heightened risk of developing mesothelioma and other asbestos-related diseases. Most paper mills across the nation once used an abundance of asbestos-containing materials in machinery, products, and equipment.
If you or a loved one were diagnosed with mesothelioma, asbestosis, or asbestos-related lung cancer, you may be entitled to substantial compensation. Fill out our form to get a free Financial Compensation Packet. You'll learn about the experienced mesothelioma lawyers in your area, how to get paid in 90 days, how to file a claim for the asbestos trust funds, and more.
Free

Financial Compensation Packet
Info on law firms that will recover your

highest compensation

Learn how to get paid in 90 days
File for your share of $30 billion in trust funds
About Paper Mills
Paper mills play an important role in manufacturing products we use daily, such as paper, napkins, packaging, and more.
In order for a paper mill to produce these products, employees and contractors work in mills that make products from tree logs, old rags, and chips, which are turned into wood pulp and then processed and packaged.
This process requires paper mill workers to prepare, pulp, and refine the materials, which includes bleaching, coating, and drying. The products are then cut and prepared for packaging to be shipped out.
Paper Mills and Asbestos
Thousands of workers employed at paper mills were once surrounded by asbestos each day that they went to work. This not only includes workers who prepared the products but also:
Tractor operators who delivered forest logs to the paper mills
Machine operators who set up the machines in the paper mills
Printing machine operators
Managers and supervisors
Maintenance workers who repaired the paper mills' machinery
Papermill workers were commonly exposed to asbestos via paper mill insulation, asbestos-containing materials in the machinery and equipment, and construction materials that were used to build the paper mills.
Maintenance workers ran the highest risk of asbestos exposure as they worked around deteriorating asbestos-containing products and materials while doing repairs.
However, all paper mill workers, regardless of job function, are at risk of developing a toxic illness, including malignant mesothelioma, asbestos-related lung cancer, and asbestosis.
Studies on Paper Mill Workers and Asbestos
Over the years, many studies on asbestos exposure and paper mill workers have been conducted. The end results have shown that workers are susceptible to developing fatal illnesses due to the high amount of asbestos used at paper mills.
In 2005, the U.S. National Institutes of Health (NIH) published a study performed on the paper mill industry in Pistoia, Italy.
The research was performed on a small paper mill factory that used asbestos cement as insulating panels. Three different types of asbestos were used in the insulating panels, including crocidolite, amosite, and chrysotile.
To test for asbestos, samples from drying machines and clouds of dust were collected. The results showed asbestos was found in both the drying machines and in the dust.
A 1996 study published in the American Journal of Industrial Medicine (AJIM) reports that paper mill workers are at a heightened risk of developing lung cancer and malignant mesothelioma, especially maintenance workers.
The study also noted that paper mill workers are in danger of developing malignant lymphoma and leukemia.
Manufacturers That Supplied Asbestos to Paper Mills
Numerous manufacturers once supplied asbestos-containing products and materials to paper mills across the nation, with the most notable companies being:
Champion International Paper
Kimberly-Clark
Scapa Dryer Fabrics, Inc
W.R. Grace
Georgia-Pacific
Kaiser Aluminum
Most paper mill workers had no idea how dangerous working with asbestos was. Many of the workers didn't realize they were even working around the hazardous set of minerals. They were not provided the proper safety to help protect themselves from inhaling or ingesting asbestos.
A lot of asbestos manufacturers knew of the dangers of asbestos exposure, yet withheld the information or denied the studies, as they were more concerned with making a profit than human health.
In turn, a myriad of former paper mill workers are now battling life-threatening illnesses.
Additional Help and Information for Paper Mill Workers
Keep in mind that you may qualify for significant compensation if you or a loved one have been diagnosed with mesothelioma, asbestosis, or asbestos-related cancer. Don't forget to fill out our form to get our free Financial Compensation Packet, filled with information on the experienced asbestos and mesothelioma attorneys in your area.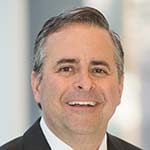 Paul Danziger grew up in Houston, Texas and earned a law degree from Northwestern University School of Law in Chicago. For over 25 years years he has focused on representing mesothelioma cancer victims and others hurt by asbestos exposure. Paul and his law firm have represented thousands of people diagnosed with mesothelioma, asbestosis, and lung cancer, recovering significant compensation for injured clients. Every client is extremely important to Paul and he will take every call from clients who want to speak with him. Paul and his law firm handle mesothelioma cases throughout the United States.