Charlotte Mesothelioma Lawyer
Page Updated on July 26, 2019
Charlotte is North Carolina's largest city and the second most important financial center in the United States after New York City. The city was also was the site of the nation's first major gold rush in the 19th Century. Between the late 19th and mid-20th Centuries, the city grew and evolved into a major modern city, a process assisted by such industries as railroads, construction, and power generation.
For much of Charlotte's modernization period, industries used asbestos. Many of the city's residents were exposed to the toxic minerals in job sites, public buildings, and homes. This contributed to the nation's growing problem of asbestos-related diseases such as malignant mesothelioma.
If you or a loved have mesothelioma, asbestos-related lung cancer, or asbestosis, you may be eligible for a large amount of compensation. Fill out our form to get a free Financial Compensation Packet. You'll learn about the top mesothelioma lawyers in Charlotte, how to get paid in 90 days, how to file a claim for the asbestos trust funds, and more.
History of Asbestos Use in Charlotte
Charlotte was slow to develop into a major city. Located in the region called the Backcountry, Charlotte was primarily a rural town for decades after its incorporation in 1768. In the early part of the 19th Century, following the accidental finding of a 17-lb stone laden with gold, Charlotte became a mining town and the site of America's first gold rush.
Although the city grew in size steadily during its mining heyday, Charlotte retained its rural identity until the first passenger train arrived in 1852. This development, along with the establishment of the first telegraph and the growth of the textile industry, made Charlotte a more urban community with the ability to reach more markets for its goods.
For much of the late 19th Century and the early decades of the 20th, Charlotte was a major cotton distribution center and railroad hub. These two economic activities led to the city's first major population boom, which coincided with the creation of Charlotte's electric streetcar lines and the entry of the U.S. into World War I in 1917.
The Army built a training center, Camp Greene, where thousands of soldiers trained before shipping out to France to fight in the war. Many World War I veterans returned to the area and settled in Charlotte.
Charlotte also experienced the same economic boom-and-bust cycles that affected the nation during the 20th Century. The city was hit heavily by the Great Depression, but federal programs funded projects such as the building of what is now the Charlotte Douglas International Airport.
World War II saw the creation of the U.S. Rubber plant, which at one point employed 10,000 men and women in the Charlotte area.
After the war ended in 1945, Charlotte was fully a modern American city, with television stations, public buildings such as the Charlotte Coliseum and the adjacent Owens Auditorium, which was completed in September of 1955. Four years later, the Charlottetown Mall opened, becoming the first enclosed shopping center in the Carolinas.
Although these evolutionary changes were beneficial to Charlotte and its residents, most of them occurred at the same time that asbestos was widely used in the U.S. by various industries. Asbestos was sold to almost every industry in America during the Industrial Revolution, and for many decades that followed.
Gold Bond/National Gypsum
Established in 1925, the National Gypsum Company is a leading manufacturer of construction and building products, headquartered in Charlotte. Like most manufacturing companies prior to the EPA regulations, the National Gypsum Company used asbestos heavily. It lasted from the 1950s until the 1970s.
Most of the products made with asbestos were made under the Gold Bond Buildings Products label, including:
Plasters
Siding
Cement board
Panels
Permaboard
Humidity-proof panels
Joint compounds
Texture paint
Lawsuits soon followed against both National Gypsum Company and Gold Bond Building Products. The sheer amount of lawsuits resulted in the 1985 Wellington Agreement, in which the company moved all of their pending asbestos lawsuits to the Asbestos Claims Facility. In 1990, National Gypsum filed for Chapter 11 bankruptcy.
In 1993, the company, now called NGC, created an asbestos trust fund and settlement deal that allowed them to never be sued for asbestos use again. However, they are now mandated to pay $347 million to the Asbestos Claims Management Corporation (ACMC).
Additional Job Sites and Businesses Associated with Asbestos Use in Charlotte
Charlotte's past as a mining and metalworks town, as well as the widespread use of asbestos in such industries as power generation and construction, has left its traces in several job sites and public buildings in the area. A large number of these sites are known to have been built with or to contain significant amounts of ACMs.
Schools and Hospitals
Coulwood Middle School
Johnson C Smith University
University of North Carolina
Western North Carolina Vocational School
Charlotte Memorial Hospital
Novant Health Presbyterian Medical Center
CMC Mercy Hospital
Davidson College
Hawthorne Medical Center
Manufacturing
Barnhardt Manufacturing Company
Highland Park Manufacturing Company
Savona Manufacturing
Mills
Anchor Mills
Arlington Cotton Mills
Chadbourn Hosiery Mills, Inc.
Charlotte Cotton Mills
Highland Mills
Plants
Charlotte Ordnance Missile Plant (COMP)
Westinghouse Plant
Additional Job Sites, Buildings, and Businesses
Acoustics Engineering
Charlotte Douglas International Airport
WSOC TV
WBTV
Charlottetown Mall
Charlotte Utilities
D. & B. Insulation Company, Inc.
Duke Energy
J.A. Jones Construction Company
The Linde Group
McLaren Industries
North Carolina National Bank
The Porter Hayden Company
Robinson Electric Company
Radisson Hotel
Wachovia Bank
Webel Knitting Company
Medical Assistance
For victims of asbestos diseases, there are two major cancer facilities in the Carolinas. These cancer centers and their staff offer specialized medical treatment, counseling, and other patient-related services that can alleviate the symptoms while providing emotional support.
Wake Forest University Baptist Medical Center
Comprehensive Cancer Center
Medical Center Boulevard
Winston Salem, NC 27157 
Carolina Pulmonary and Critical Care Center
Lexington Medical Park 2
146 North Hospital Drive, Suite 400
West Columbia, SC 29169
Legal Help in Charlotte and Additional Information
Get our free Financial Compensation Packet for information on the top mesothelioma and asbestos lawyers in your area. If you have questions or need assistance, contact us toll-free at 800-793-4540.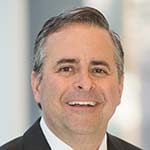 Paul Danziger grew up in Houston, Texas and earned a law degree from Northwestern University School of Law in Chicago. For over 25 years years he has focused on representing mesothelioma cancer victims and others hurt by asbestos exposure. Paul and his law firm have represented thousands of people diagnosed with mesothelioma, asbestosis, and lung cancer, recovering hundreds of millions of dollars for injured clients. Every client is extremely important to Paul and he will take every call from clients who want to speak with him. Paul and his law firm handle mesothelioma cases throughout the United States.