Charlotte Mesothelioma Lawyer
Page Updated on July 13, 2023
If you've been injured by asbestos, an experienced Charlotte mesothelioma lawyer may be able to assist you. Many job sites in Charlotte once relied heavily on asbestos. This resulted in worker exposure and resulting illnesses.
If you or a loved one have mesothelioma, asbestos-related lung cancer, or asbestosis, you may be eligible for a large amount of compensation. Fill out our form to get a free Financial Compensation Packet. You'll learn about the experienced mesothelioma lawyers in Charlotte, how to get paid in 90 days, how to file a claim for the asbestos trust funds, and more.
FREE Financial Compensation Packet
Info on law firms that will recover your

highest compensation

Learn how to get paid in 90 days
File for your share of $30 billion in trust funds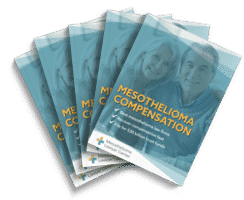 Free

Financial Compensation Packet
Info on law firms that will recover your

highest compensation

Learn how to get paid in 90 days
File for your share of $30 billion in trust funds
Charlotte Asbestos Facts
Charlotte and Mecklenburg County have the second-highest highest number of asbestos-related deaths in the state.
The death rate in the county between 1999 and 2017 was 386.
Several industries in the Charlotte area contributed to asbestos exposure, including paper mills, textile mills, and construction materials.
About Mesothelioma and Asbestos
Mesothelioma is a rare cancer caused by asbestos exposure. The most common form is pleural mesothelioma which results from inhaling asbestos fibers. Symptoms of pleural mesothelioma include coughing, chest pains, and difficulty breathing.
Peritoneal mesothelioma affects the abdomen and causes symptoms like bloating, abdominal pain, and gastrointestinal issues such as diarrhea and constipation.
Although rare, about 3,000 people are diagnosed with mesothelioma every year, some in Charlotte, North Carolina. The majority of these people were negligently exposed to asbestos at work.
How Charlotte Mesothelioma Lawyers Can Help
If you have a diagnosis of mesothelioma, contact a top North Carolina mesothelioma lawyer working in Charlotte. Get in touch as soon as possible to ensure you have a fair chance to recover damages.
Charlotte mesothelioma and asbestos lawyers can help you by explaining your legal options and helping you decide the best step to take to get compensation.
Make sure the lawyer you choose is an expert in asbestos cases and has proven experience winning compensation for similar clients. They should be backed by a large firm with adequate resources to investigate and build your case and take it to a successful conclusion.
You might not know where you encountered asbestos in the past. A Charlotte asbestos law firm can examine your work history and determine where and when you were exposed. They will find the companies responsible and help you hold them liable for your resulting expenses.
Where Was I Exposed to Asbestos in Charlotte, North Carolina?
Many Charlotte worksites exposed workers to asbestos in the past. These are just a few examples. Other sources of exposure include older buildings, like schools, homes, and government buildings.
Carolina Asbestos Company
Nearby Davidson was once home to a company that manufactured asbestos fabrics, shingles, and tiles, known as the Carolina Asbestos Company. The property is known today as the Davidson Depot.
The lingering asbestos on the site is a health issue, but the problem extends beyond the old mill for nearby residents. Materials from the site were used as fill material in the surrounding area. Many homes now sit on top of asbestos.
A cap was put on asbestos in the ground, but it leaked in 2017. The Environmental Protection Agency (EPA) stepped in to clean up, removing thousands of tons from the soil. They did not test all properties, and residents are concerned that asbestos lingers in their soil. As of 2021, EPA clean-up projects continue at the site.
Gold Bond/National Gypsum
Established in 1925, the National Gypsum Company is a leading manufacturer of construction and building products headquartered in Charlotte.
Like most manufacturing companies before EPA asbestos regulations, the National Gypsum Company used asbestos in many products for decades.
Most of the products made with asbestos were made under the Gold Bond Buildings Products label, including:
Plasters
Siding
Cement board
Panels
Permaboard
Humidity-proof panels
Joint compounds
Texture paint
Lawsuits soon followed against both National Gypsum Company and Gold Bond Building Products.
The sheer amount of lawsuits resulted in the 1985 Wellington Agreement, in which the company moved all of its pending asbestos lawsuits to the Asbestos Claims Facility. In 1990, National Gypsum filed for Chapter 11 bankruptcy.
In 1993, the company, now called NGC, created an asbestos trust fund and settlement deal to prevent future asbestos lawsuits. The company was also required to pay $347 million to the Asbestos Claims Management Corporation (ACMC).
Southern Asbestos Company Mills
The Southern Asbestos Company Mills operated in the Greenville neighborhood of Charlotte. It opened in 1904 as a cotton mill. Beginning in 1920, it manufactured asbestos textiles.
Workers in the facility risked asbestos exposure, as did nearby residents. People who lived near the mills remember the waste that contaminated the air and their homes. They recount playing in waste dumps from the mills.
Additional Job Sites Associated with Asbestos Use in Charlotte
Charlotte's past as a mining and industrial town has left harmful asbestos in many locations.
Schools and Hospitals
Coulwood Middle School
Johnson C Smith University
University of North Carolina
Western North Carolina Vocational School
Charlotte Memorial Hospital
Novant Health Presbyterian Medical Center
CMC Mercy Hospital
Davidson College
Hawthorne Medical Center
Manufacturing
Barnhardt Manufacturing Company
Highland Park Manufacturing Company
Savona Manufacturing
Mills
Anchor Mills
Arlington Cotton Mills
Chadbourn Hosiery Mills, Inc.
Charlotte Cotton Mills
Highland Mills
Plants
Charlotte Ordnance Missile Plant (COMP)
Westinghouse Plant
Additional Job Sites, Buildings, and Businesses
Acoustics Engineering
Charlotte Douglas International Airport
WSOC TV
WBTV
Charlottetown Mall
Charlotte Utilities
D. & B. Insulation Company, Inc.
Duke Energy
J.A. Jones Construction Company
The Linde Group
McLaren Industries
North Carolina National Bank
The Porter Hayden Company
Robinson Electric Company
Radisson Hotel
Wachovia Bank
Webel Knitting Company
Mesothelioma Treatment Near Charlotte, North Carolina
For victims of asbestos diseases, there are three major cancer facilities in North Carolina. These cancer centers and staff offer specialized medical treatment, counseling, clinical trials, and other services.
Duke Cancer Institute, Duke University Medical Center, Durham
Wake Forest Baptist Comprehensive Cancer Center, Winston-Salem
Lineberger Comprehensive Cancer Center, University of North Carolina, Chapel Hill
Legal Help in Charlotte and Additional Information
Get our free Financial Compensation Packet for information on the top mesothelioma and asbestos lawyers in your area. If you have questions or need assistance, contact us toll-free at 800-793-4540.
FREE Financial Compensation Packet
Info on law firms that will recover your

highest compensation

Learn how to get paid in 90 days
File for your share of $30 billion in trust funds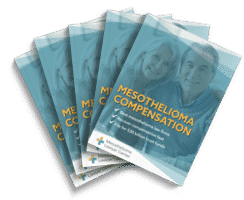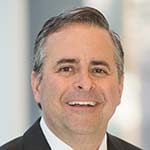 Paul Danziger grew up in Houston, Texas and earned a law degree from Northwestern University School of Law in Chicago. For over 25 years years he has focused on representing mesothelioma cancer victims and others hurt by asbestos exposure. Paul and his law firm have represented thousands of people diagnosed with mesothelioma, asbestosis, and lung cancer, recovering significant compensation for injured clients. Every client is extremely important to Paul and he will take every call from clients who want to speak with him. Paul and his law firm handle mesothelioma cases throughout the United States.