New York Mesothelioma Lawyer
Page Updated on July 24, 2023
If you were exposed to asbestos in the state, let an experienced New York mesothelioma lawyer help you get justice and compensation. New York has a long history of worker asbestos exposure and mesothelioma deaths.
If you or a loved one have been diagnosed with mesothelioma, asbestos-related lung cancer, or asbestosis, you may be entitled to substantial compensation. We invite you to complete our form today for a free Financial Compensation Packet, filled with information about experienced mesothelioma lawyers in New York, how to get paid in 90 days, how to file an asbestos trust fund claim, and much more.
FREE Financial Compensation Packet
Info on law firms that will recover your

highest compensation

Learn how to get paid in 90 days
File for your share of $30 billion in trust funds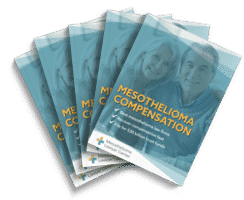 We help New York residents get the help and compensation they need, including residents of these and other cities:
Albany, Amsterdam, Auburn, Batavia, Beacon, Binghamton, Buffalo, Brookhaven, Islip, Kensington, Liberty Village, West Haverstraw, New Paltz Village, Hempstead, Oyster Bay, Rochester, Huntington, Ramapo, Amherst, Smithtown, Greece, Greenburgh, Cheektowaga, Clarkstown, Colony, Canandaigua, New Rochelle, Towanda, Schenectady, Clay, Cohoes, South Hampton, Hamburg, Hempstead Village, Irondequoit, Orangetown, Rye, Perington, West Seneca, Mount Pleasant, Webster, Henrietta, Freeport, Cortlandt, Lancaster, Monroe, Valley Stream, Ossining, Clifton Park, Penfield, Corning, Courtland, Dunkirk, Elmira, Fulton, Geneva, Glen Cove, Glens Fall, Gloversville, Hornell, Hudson, Ithaca, Jamestown, Johnstown, Kingston, Lackawanna, Little Falls, Lockport, Long Beach, Mechanicville, Middletown, Mount Vernon, New Rochelle, Bronx, Queens, New York City, Kings, Richmond, Newburgh, Niagara Falls, North Tonawanda, Norwich, Ogdensburg, Olean, Oneida, Oneonta, Oswego, Peekskill, Plattsburgh, Port Jevis, Poughkeepsie, Rensselaer, Rochester, Rome, Rye, Salamanca, Saratoga Springs, Schenectady, Sherrill, Syracuse, Troy, Utica, Watertown, Watervliet, White Plains, Yorktown, Carmel, Salina, Long Beach, Riverhead, Yonkers, and more.
New York Asbestos Statistics
From 1979 to 1991, over 3,000 New York residents died from asbestos-related cancer. This estimate may be low because the United States government did not calculate all deaths until the 1990s.
In 1998, 235 people died from an asbestos illness in the state. By 1999, the death rate increased to 2,343.
Queens has the most victims of asbestos illnesses, with over 300 deaths. Most of these deaths were from mesothelioma, while over 60 were from asbestosis.
Nassau County reported over 250 asbestos-related deaths, followed by Suffolk County with over 244 deaths.
According to the National Center for Health Statistics (NCHS), New York ranks 34th for deaths from mesothelioma between 1999 through 2005.
New York is home to several specialty cancer treatments and research centers. These include the Albert Einstein Cancer Center, Memorial Sloan-Kettering Cancer Center, New York University, and the Mount Sinai School of Medicine.
How to File a Mesothelioma Claim in New York
The first step in filing a mesothelioma claim is finding the right lawyer. They will review your case and determine which types of claims you qualify for:
Mesothelioma Personal Injury Lawsuit
Asbestos exposure is the leading cause of mesothelioma. Asbestos exposure most often occurs in the workplace and is negligent. This means that mesothelioma and other asbestos illnesses are personal injuries. The negligent companies can be held liable through a lawsuit.
Most mesothelioma lawsuits end in a settlement. If your case goes to trial, you could get a jury verdict, but it will likely take a lot more time to resolve.
Asbestos Trust Fund Claim
Asbestos companies that went bankrupt over lawsuits can no longer be sued. Instead, victims can file claims with asbestos trusts that these companies funded during the bankruptcy process. Your lawyer can find the asbestos trust funds you are eligible for.
Mesothelioma Wrongful Death Lawsuit
If you lost a loved one to mesothelioma, you may qualify to file a wrongful death lawsuit to recover damages. You can seek compensation for past medical expenses, funeral costs, and emotional pain and suffering.
Veteran Benefits Claim
Mesothelioma rates are high in veterans. The military used asbestos heavily, especially the U.S. Navy. If you served and now have an asbestos illness, you could be eligible for benefits through the VA. These include healthcare and disability compensation.
Working with a New York Mesothelioma Lawyer
Asbestos and mesothelioma attorneys will handle every step of the process of filing a claim or lawsuit. The process starts with a free consultation. A lawyer reviews your case and answers any questions.
If they believe you have a case, the lawyer will then enlist a team of investigators and experts. A New York mesothelioma lawyer will determine which companies exposed you to asbestos using your work history. They gather evidence to prove your exposure and resulting illness and build a solid case.
They will put these resources to work to negotiate a fair settlement or ensure you get trust fund compensation. They will litigate your asbestos case in court and seek a jury award if necessary.
What to Look for in a New York Mesothelioma Lawyer
Asbestos cases are complicated, but top-rated New York mesothelioma lawyers and law firms are available to help. Before you hire anyone, make sure the lawyer for your asbestos case meets these requirements:
They offer a free initial consultation.
They have proven experience and wins for asbestos clients.
They work in New York and are part of a larger firm with jurisdiction in multiple states.
They communicate regularly with their clients and come to you if necessary.
They offer contingency payment, so you pay nothing until they win.
They have experience settling cases and litigating in court.
Where Was I Exposed to Asbestos in New York?
Nearly 400 sites in New York have been known to contain asbestos. These include shipyards, manufacturing plants, breweries, school buildings, industrial and manufacturing plants, office buildings, and hospitals.
Shipyards and Docks
Brooklyn Naval Shipyard
Brooklyn Coastal Dry Dock
Bethlehem Steel Shipyard
New York Naval Shipyard
U.S. Naval Shipyard
Breweries
Buildings
Empire State Building
Thruway Authority Building
Bankers Trust Office Building
Pan Am Building
Bausch & Lomb Building
Plants
Chevrolet Axle Plant
Ford Motor Stamping Plant
Sewage Disposal Plant
Harrison Radiator Plant
Glen Clove Power Plant
General Electric Plant
ALCOA Aluminum Plant
Carborundum Plant
R.E. Ginna Nuclear Power Plant
Yorktown Sewage Plant
Schenectady Chemical Plant
American Locomotive Plant
Delco Plant
Schools
Saugerties High School
Baldwinsville High School
New York City Technical College
Bennett High School
Gowanda School
Mercyhurst College
Millcreek School
State University of New York
West Side High School (Corning)
Cortland Senior High School
Cornell University
Ithaca College
Hospitals and Nursing Homes
Amsterdam City Hospital
Genesee County Nursing Home
Southside Hospital
Bassett Hospital
Cortland Memorial Hospital
Mohawk Valley Nursing Home
St. Lukes Hospital
Long Island Jewish Medical Center
St. Lawrence State Hospital
Oneida City Hospital
Mather Hospital
Creedmoor Psychiatric Center
New York State Department of Mental Hygiene
Rockland State Hospital
Moses Ludington Hospital
Additional Businesses
Republic Steel
Western Electric
Star Textile
Dunlop Tire & Rubber
Radio City Music Hall
Plancor
Torrington Industries
Subway (New York City)
Rockefeller Center
Rochester Products
Star Textile
Linde Air Products Company
New Hyde Park Supply
Triangle Sheet Metal Workers
Clark Estates
International Milk Products Company
Cortland County Jail Buildings
Cortland County Traction Company
Cortland Wagon Company
Ekenberg Company
Foster Wheeler Energy Corporation
Dewitt Community Church
Transelco Inc.
Continental Can Company
Long Island Light Company
Garden City Hotel
Our Lady of the Angels Seminary
Where Else Is There Asbestos in New York?
Workplaces are the primary sources of asbestos exposure, but not the only ones. New York is home to many older buildings containing mineral and naturally occurring deposits.
Pre-1970s Buildings
New York regulations in the 1970s placed strict rules on asbestos use. Newer buildings have little to no asbestos, but many older buildings may still have asbestos materials used in their construction.
Nearly 100,000 teachers, plumbers, engineers, electricians, and plumbers could be exposed on the job.
Current laws protect workers in older buildings, like asbestos safety training and appropriate gear.
Additionally, workers who handle or investigate asbestos must be professionally certified.
'Asbestos Mountain' in Kingston, New York
In 2022, a notorious dumping ground known as Asbestos Mountain was finally removed from Kingston in Ulster County. It was formerly part of a tech campus and home to IBM for three decades.
The site was left contaminated, especially with asbestos, which put local residents at risk of exposure. Government agencies finally implemented a plan that removed over 7,000 tons of asbestos.
Naturally-Occurring Asbestos in New York
Buildings and workplaces cause the vast majority of asbestos exposure in New York. However, the state is home to natural deposits that can also cause exposure:
According to the Agency for Toxic Substances and Disease Registry, Jefferson County had the highest amount of mesothelioma deaths before 1981.
Jefferson County contains naturally-occurring asbestos deposits.
When disturbed by construction, road building, or natural disasters, these deposits can contaminate soil, air, and water.
What Are New York's Asbestos Laws?
Asbestos laws in New York determine how mesothelioma lawsuits proceed. Safety regulations protect current workers and residents from exposure.
Statute of Limitations
N.Y. Civ. Prac. Laws & Rules § 201 et seq. states that plaintiffs must file a mesothelioma or asbestos lawsuit within the statute of limitations.
The limit is three years from the time of diagnosis or two years from the time when an individual should have discovered it. This allows for the long delays people experience between asbestos exposure and diagnosis.
Plaintiffs in wrongful death cases must file lawsuits within two years of the victim's death. Even though the statute for these lawsuits is strict, New York is known as a "pro-victim" state. Victims have already won millions of dollars in asbestos lawsuits.
Secondhand Asbestos Exposure and Take-Home Duty
Some mesothelioma patients were exposed to asbestos secondhand. This means that someone in the household worked around asbestos and inadvertently brought asbestos fibers home on their clothing. Many women who developed mesothelioma inhaled fibers on their husbands' work clothes when they did the washing.
New York does not recognize take-home duty, the responsibility of a company to warn workers and their families about the risks of secondhand asbestos exposure.
A woman with mesothelioma was exposed to asbestos on her husband's clothing. He worked at the Port Authority of New York. A court dismissed her lawsuit, claiming the asbestos companies involved had no duty to warn her of the dangers.
Asbestos Safety Laws
The New York Department of Labor's Asbestos Control Bureau enforces both state and federal asbestos laws:
Under Industrial Code Rule 56, anyone working on an asbestos abatement project must be licensed and certified.
New York's Department of Environmental Protection (DEP) must be notified before a large asbestos project can begin.
The DEP can inspect any large asbestos projects at any time.
Once asbestos projects have been completed, they must be closed according to New York law, which includes the proper handling, removal, and disposal of asbestos.
Packages of asbestos being transported to a certified New York landfill must be clearly labeled.
For additional information regarding the New York asbestos laws, contact the New York Asbestos Control Bureau at 518-457-2735.
Getting Mesothelioma Treatment in New York
New York has thousands of mesothelioma cases, but it is also home to some of the best cancer treatment centers in the world:
Albert Einstein Cancer Center, Albert Einstein College of Medicine, Bronx, New York City
Memorial Sloan Kettering Cancer Center, New York City
Herbert Irving Comprehensive Cancer Center, Columbia University, Manhattan, New York City
Perlmutter Cancer Center, NYU Langone Health, Manhattan, New York City
Getting Legal Help in New York
If you've been diagnosed with mesothelioma, asbestos-related lung cancer, or asbestosis, keep in mind that you may qualify for substantial financial compensation. Don't forget to fill out our form to get our free Financial Compensation Packet, filled with information on the experienced asbestos and mesothelioma attorneys in your area. For questions and assistance, feel free to contact us at 800-793-4540.
Joseph W. Belluck is a founding member of the New York mesothelioma law firm Belluck & Fox, LLP. He graduated magna cum laude from SUNY Buffalo School of Law and has since spent more than 20 years advocating on behalf of victims of asbestos diseases. His work has included more than $1 billion in settlements for victims. He is also deeply involved in public service and philanthropy, serving on advisory boards, state commissions, and groups dedicated to helping children in foster care.