Richmond Mesothelioma Lawyer
Page Updated on July 26, 2019
In the mid-19th Century, Richmond, the capital of Virginia, was the South's most industrialized urban area. It hosted the region's largest flour mills and ironworks. During the Civil War, the Confederacy moved its capital from Montgomery, Alabama, to Richmond because its industries were the largest in the region and could produce arms and equipment.
At the time of Reconstruction and afterward, the city-operated one of the country's economic and industrial powerhouses; the first cigarette rolling machine in the world was set up in Richmond, as was the first successful electrically-powered trolley system. Although Richmond's rebirth has many benefits, it was tainted by over-dependence on asbestos and its negative effects on people's health.
If you've been diagnosed with mesothelioma, asbestos-related lung cancer, or asbestosis, you may qualify for substantial. There is currently over $30 billion in asbestos trust funds, awaiting victims of asbestos diseases and their loved ones. Fill out our form to receive our free Financial Compensation Packet. Our packet is loaded with information on leading mesothelioma attorneys in Richmond, how to file a claim for asbestos trust funds, how to get paid in 90 days, and more.
Richmond and Asbestos
Though the 20th Century brought boom-and-bust economic cycles to the South, Philip Morris and other tobacco companies helped Richmond recover from the effects of the Great Depression by establishing cigarette factories. Even in the middle of the economic slump, the city's real estate value rose by 25% in 1935 and 1936. Richmond's heavy industries also benefited from increased demand for weapons and other equipment during World War II.
After the war, Richmond's economy continued to expand. Cigarette production reached a local peak of 110 billion a year in 1952. Energy production enterprises found new uses for natural gas, and 700 new buildings were constructed in downtown Richmond between 1963 and 1965.
While Richmond's history reflects a tradition of innovation and industry, its growth did not come without negative effects. The Industrial Revolution and the modernization of the U.S. saw extensive use of asbestos and asbestos-containing materials (ACMs). In the beginning, asbestos was touted as safe and even necessary for various purposes, but it ultimately proved to be lethally dangerous.
Asbestos is a set of six fibrous minerals which have certain beneficial properties that, unfortunately, are canceled out by their negative effects on health. These minerals have been used for many centuries as insulation, fire retardants, soundproofing, and even to add tensile strength to cement, steel, and other building materials. They are also flexible enough to be woven into the fabric, making certain garments fireproof.
The microscopic size of asbestos fibers makes them quick and easy for humans to inhale or swallow. Once these fibers are inside the protective lining that covers the respiratory system or the abdominal organs, they build up and, over time, trigger deadly forms of lung cancer, malignant mesothelioma, and asbestosis.
These diseases develop slowly and are usually not detected until decades later.
Most of Richmond's successful history as a Southern industrial powerhouse coincided with America's dependence on asbestos and ACMs. The asbestos industry sold the dangerous product while claiming it was safe and essential to protecting property and people from fire, high temperatures, high-voltage electrical discharges, and other dangers.
Richmond Job Sites Known to Have Asbestos Exposure Issues
Because asbestos and ACMs were used in Richmond for over 100 years in manufacturing, energy production, and construction, there are many job sites in the area where workers were exposed. Some of these job sites include:
Albemarle Paper Company
American Cigar Company
British American Tobacco
Federal Reserve Bank
Tredegar Iron Works
Caraustar-Richmond Paperboard Corporation
Chesapeake & Ohio Railway Company
Harris Electric Company
Richmond Greyhound Bus Terminal
Richmond International Airport
Richmond, Fredericksburg & Potomac Railroad
U.S. Smokeless Tobacco Company (formerly U.S. Tobacco Company)
National Cancer Institute-Designated Cancer Centers in Virginia
Massey Cancer Center, Virginia Commonwealth University, 401 College Street, Richmond, VA 23298, (804) 828-0450
UVA Cancer Center, University of Virginia, 6171 West Complex, Charlottesville, VA 22908, (434) 924-5022
Getting Legal Help
Remember, if you've been diagnosed with mesothelioma, asbestos-related lung cancer, or asbestosis, there is a good chance you may qualify for significant compensation. Remember to fill out our form to get your free Financial Compensation Packet, with information on top asbestos and mesothelioma lawyers in your area. If you have questions or need assistance, contact us toll-free at 800-793-4540.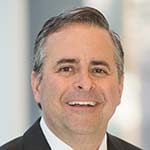 Paul Danziger grew up in Houston, Texas and earned a law degree from Northwestern University School of Law in Chicago. For over 25 years years he has focused on representing mesothelioma cancer victims and others hurt by asbestos exposure. Paul and his law firm have represented thousands of people diagnosed with mesothelioma, asbestosis, and lung cancer, recovering hundreds of millions of dollars for injured clients. Every client is extremely important to Paul and he will take every call from clients who want to speak with him. Paul and his law firm handle mesothelioma cases throughout the United States.