Richmond Mesothelioma Lawyer
Page Updated on July 15, 2020
Richmond, the capital of Virginia and home to the first factories with cigarette-rolling machines, had many businesses that used asbestos in excess for decades. If you've been injured by asbestos, contact an experienced Richmond mesothelioma lawyer to learn about your legal option.
If you've been diagnosed with mesothelioma, asbestos-related lung cancer, or asbestosis, you may qualify for substantial. There is currently over $30 billion in asbestos trust funds, awaiting victims of asbestos diseases and their loved ones. Fill out our form to receive our free Financial Compensation Packet. Our packet is loaded with information on experienced mesothelioma attorneys in Richmond, how to file a claim for asbestos trust funds, how to get paid in 90 days, and more.
Free

Financial Compensation Packet
Info on law firms that will recover your

highest compensation

Learn how to get paid in 90 days
File for your share of $30 billion in trust funds
Richmond Asbestos Facts
The Richmond area experienced nearly 70 deaths from asbestos-related illnesses between 1999 and 2013.
Cigarette factories in Richmond used asbestos throughout their facilities.
Currently, the Richmond Public Schools are struggling with asbestos in older buildings.
Tobacco and Asbestos
Philip Morris and other tobacco companies helped Richmond recover from the effects of the Great Depression with cigarette factories.
After World War II, Richmond's economy continued to expand. Cigarette production reached a local peak of 110 billion a year in 1952.
All kinds of industrial factories, including those that made cigarettes, used asbestos in many components. Machinery, equipment, protective gear, and insulation contained asbestos and put factor workers at risk.
Other Richmond Industries
Cigarette production was just one of Richmond's important industries that used asbestos. The city was home to factories that made weapons for the war effort.
Energy companies also grew as the city developed, and these also used asbestos.
As the population of Richmond expanded, construction increased. Both public and private buildings constructed post-war used asbestos in insulation, tiles, siding, roofing materials, wallboard, and much more.
Workers in these industries were put at risk of asbestos exposure, as were residents. Many of the older buildings in Richmond still contain asbestos and pose risks to many.
Richmond Public Schools
Some of those older buildings with asbestos are Richmond Public Schools. The district is struggling to keep up with deteriorating older buildings, and it's putting staff and students at risk of asbestos exposure.
Most recently the district began construction on a new George Mason Elementary School on the site of the original school. The plans came to a halt, though, as the city realized that demolishing the old building posed a lot of risks due to asbestos.
Richmond Job with Known Asbestos
Since asbestos materials were used in Richmond for many years, there are still job sites in the area where workers asbestos exposure occurred. Some of these job sites include:
Albemarle Paper Company
American Cigar Company
British American Tobacco
Federal Reserve Bank
Tredegar Iron Works
Caraustar-Richmond Paperboard Corporation
Chesapeake & Ohio Railway Company
Harris Electric Company
Richmond Greyhound Bus Terminal
Richmond International Airport
Richmond, Fredericksburg & Potomac Railroad
U.S. Smokeless Tobacco Company (formerly U.S. Tobacco Company)
National Cancer Institute-Designated Cancer Centers in Virginia
Massey Cancer Center, Virginia Commonwealth University, 401 College Street, Richmond, VA 23298, (804) 828-0450
UVA Cancer Center, University of Virginia, 6171 West Complex, Charlottesville, VA 22908, (434) 924-5022
Getting Legal Help
Remember, if you've been diagnosed with mesothelioma, asbestos-related lung cancer, or asbestosis, there is a good chance you may qualify for significant compensation. Remember to fill out our form to get your free Financial Compensation Packet, with information on experienced asbestos and mesothelioma lawyers in your area. If you have questions or need assistance, contact us toll-free at 800-793-4540.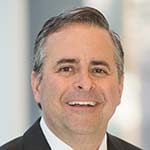 Paul Danziger grew up in Houston, Texas and earned a law degree from Northwestern University School of Law in Chicago. For over 25 years years he has focused on representing mesothelioma cancer victims and others hurt by asbestos exposure. Paul and his law firm have represented thousands of people diagnosed with mesothelioma, asbestosis, and lung cancer, recovering significant compensation for injured clients. Every client is extremely important to Paul and he will take every call from clients who want to speak with him. Paul and his law firm handle mesothelioma cases throughout the United States.