Jacksonville Mesothelioma Lawyer
Page Updated on January 12, 2022
Jacksonville is a high-risk area for asbestos exposure because of its long history of shipping and manufacturing. Many people who developed toxic illnesses while working in the city are now fighting for justice with the assistance of a qualified Jacksonville mesothelioma lawyer.
If you or a loved one have been diagnosed with mesothelioma, asbestos-related lung cancer, or asbestosis, you may be entitled to substantial compensation. Fill out our form to get a free Financial Compensation Packet. You'll learn about the experienced mesothelioma lawyers in your Jacksonville, how to get paid in 90 days, how to file a claim for the asbestos trust funds, and more.
FREE Financial Compensation Packet
Info on law firms that will recover your

highest compensation

Learn how to get paid in 90 days
File for your share of $30 billion in trust funds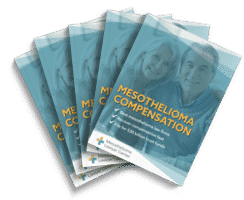 Free

Financial Compensation Packet
Info on law firms that will recover your

highest compensation

Learn how to get paid in 90 days
File for your share of $30 billion in trust funds
Jacksonville Asbestos Facts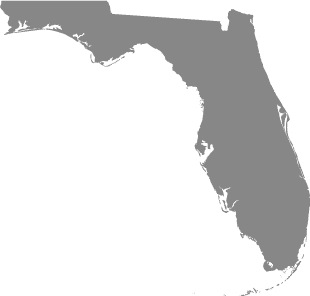 Deaths related to asbestos in and around Jacksonville and Duval County numbered 690 between 1999 and 2017.
Jacksonville's important location on the Atlantic led to a thriving shipping industry with heavy asbestos use.
Other industries as well as military sites have contributed to asbestos exposure in the Jacksonville area.
Shipping and Asbestos in Jacksonville
The Port of Jacksonville is the largest deepwater harbor in the south and the second largest on the eastern coast of the U.S. In 2012, the Jacksonville Port Authority's (JAXPORT) three terminals handled over 8.2 million tons of cargo.
There are also many local shipbuilding and repair yards. Some, like the BAE Systems Shipyards Southeast facility, are currently in operation. Others, such as the Jacksonville Shipyards, have been closed and abandoned.
Ships built before the Environmental Protection Agency's ban used asbestos in nearly all components. This means that workers constructing, repairing, updating, and crewing ships in the Jacksonville area risked asbestos exposure. Some are still at risk when working on or with older vessels.
The Jacksonville Shipyards
The site known as the Jacksonville Shipyards was one of the area's largest shipbuilding and repair facilities before it closed in 1992. It either built or refit thousands of vessels from the 1850s until its closure.
During this period, Jacksonville Shipyards used or handled large quantities of asbestos materials, including insulation for pipes, hulls, engineering spaces, steam lines, and electrical wiring.
The years immediately preceding and following World War II marked the peak period for asbestos use at the site. Operating under the company name Merrill-Stevens Drydock & Repair Co, the facility repaired or refit hundreds of ships during the war.
The company changed owners and names several times after Merrill-Stevens relocated its headquarters to Miami in the 1950s but continued repair work and modernization work on ships until going out of business in 1992.
Many Merrill-Stevens/Jacksonville Shipyards, Inc (JSI) employees were exposed to asbestos when they performed these repairs and refits, especially those on ships built between the 1930s and the 1970s. Decades later, several of these workers were diagnosed with asbestos illnesses.
Naval Station Mayport
Jacksonville's strategic location on Florida's northeast coast makes it ideal for placing military facilities in the area. The U.S. Navy operates two bases in Jacksonville:
Naval Air Station (NAS) Jacksonville
Naval Station (NS) Mayport
Commissioned in 1942, NS Mayport is a deep water harbor, repair facilities, and Admiral David L. McDonald airfield. The harbor can accommodate 34 ships at a time, including large conventional aircraft carriers.
As with civilian ships and ports, military sites used a lot of asbestos materials in ship components. Service members were put at risk of exposure, just as civilian workers at Jacksonville Shipyards were.
Other Sources of Asbestos in Jacksonville
Asbestos use was heavy in the maritime industry at one time. But it was not the only industry that used this material. The widespread use of asbestos in construction, transportation, power generation, and even textiles has put thousands of people at risk.
According to the Florida Department of Environmental Protection, asbestos can even be found in many materials in residential buildings:
Corrugated asbestos roofing
Electrical meter boards
Backyard sheds
Dog kennels
Subfloor packers
Wood heaters
Hot water piping
Eaves
Insulation in heaters and stoves
Many workplaces and public buildings throughout Jacksonville used asbestos. Some examples include:
Anheuser-Busch Brewery
Florida Power & Light (FPL) plant
Ameristeel (formerly Florida Steel) mill
Union Camp Chemical Plant
Jacksonville Electric Authority (JEA)
Specialized Mesothelioma Treatment in Jacksonville
If you have developed mesothelioma or another asbestos illness, you need treatment from specialists. While Jacksonville is not home to any National Cancer Institute-designated cancer centers, there are cancer treatment facilities in the area:
Baptist MD Anderson Cancer Center
University of Florida Health Cancer Center
Mayo Clinic Cancer Center
Getting Legal Assistance in Jacksonville
If you or a loved one has been diagnosed with mesothelioma, asbestos-related lung cancer, or asbestosis, remember that you may be entitled to substantial compensation. Get our free Financial Compensation Packet for information on the top mesothelioma and asbestos lawyers in your area. For questions and assistance, feel free to contact us at 800-793-4540.
Rebecca S. Vinocur heads up her own mesothelioma law firm based in Coral Gables, Florida. A graduate of the University of Miami School of Law, Rebecca has over twenty years of mesothelioma law practice in the state of Florida. She uses her experience and knowledge of asbestos litigation to fight on behalf of asbestos victims who are battling mesothelioma and other related illnesses.