Portland, Maine Mesothelioma Lawyer
Page Updated on July 05, 2020
The economy in Portland, Maine, has shifted over the years, but it has a long history of being a major shipbuilder and a port city, both of which are connected to asbestos exposure. A Portland mesothelioma lawyer can work to assist people who've been injured by asbestos.
If you or someone you love suffers from mesothelioma, asbestos-related lung cancer, or asbestosis, you may qualify for substantial compensation. Fill out our form to receive our free Financial Compensation Packet. Our packet is loaded with information on experienced mesothelioma attorneys in Portland, how to file a claim for asbestos trust funds, how to get paid in 90 days, and more.
Free

Financial Compensation Packet
Info on law firms that will recover your

highest compensation

Learn how to get paid in 90 days
File for your share of $30 billion in trust funds
Portland Asbestos Facts
Portland's long history of shipping and shipyards, asbestos exposure has been a risk for many residents.
Between 1999 and 2013, over 2,000 people in Maine died from asbestos-related illnesses.
Nearly 300 of those deaths were in Cumberland County and Portland.
Shipyards and Asbestos in Portland
Maine has been a center for shipbuilding for hundreds of years. Pines and other trees that grew in its forests were used by the British Navy to build its warships during colonial times. Portland's position on the coast made it ideal for ports and shipyards.
Asbestos became prized for shipbuilding because of its ability to protect from fire and heat without adding a lot of extra weight.
Asbestos was an integral part of the shipbuilding process, especially throughout most of the 20th Century. Every modern vessel, civilian or military, built from the early 1900s to the 1970s, contained asbestos in almost every component.
Steam pipes, gaskets, wall insulation, and even firefighting suits contained the fibrous minerals because a fire at sea was a major concern for ships' owners, captains, and crews.
Asbestos use soared during World War II when the U.S. built thousands of warships and cargo vessels to conduct a two-ocean war. In South Portland, 30,000 men and women built 266 cargo ships for the U.S. and Britain between the years of 1941 and 1945.
The two main shipyards were owned and operated by Todd-Bath Iron and South Portland Shipbuilding. These two companies, which later merged into the New England Shipbuilding Company, closed after the war ended.
The asbestos industry suppressed information about the material's risks and dangers for years. Many unsuspecting shipyard workers inhaled or swallowed asbestos fibers while they worked. They were all put at risk of developing diseases like mesothelioma and lung cancer.
Other Portland Job Sites Affected by Asbestos
Shipbuilding wasn't the only industry that used asbestos. Every major industry which relied on fire and that produced a lot of heat needed protection.
For decades paper mills, power stations, chemical plants, oil storage tanks, pipelines, public buildings, rail yards, airports, and dockyards used asbestos-containing materials (ACMs) in their construction and operation.
Although asbestos use is now greatly reduced and abatement programs help keep new exposures down, there are many job sites in the Portland area where workers may have been exposed in the past:
New England Shipbuilding Company (Todd Iron) East Yard
New England Shipbuilding Company (South Portland) West Yard
Wyman Power Station in Yarmouth
Cape Station Power Generator in South Portland
Boston & Maine (B&M) Railroad Yard in Portland
Portland Transportation Center
Randall and McAllister Coal Company
Maine Central Railroad Yard in South Portland
Mesothelioma Treatment in Portland
The MaineHealth Medical Center in Portland is home to the Maine Medical Cancer Institute, the largest cancer treatment facility in the state. Its staff of doctors, surgeons, and oncologists provides cancer treatments of all types which meet national guidelines.
The Cancer Institute is also an accredited teaching cancer hospital vetted by the Commission on Cancer of the American College of Surgeons.
It is important to receive care for mesothelioma from specialists. This is a deadly and rare type of cancer that not all physicians or even oncologists are qualified to treat.
Legal Assistance in Portland
As previously mentioned, if you've been exposed to asbestos and suffer from mesothelioma, asbestos-related lung cancer, or asbestosis, you may be entitled to compensatory damages. Remember to fill out our form to get your free Financial Compensation Packet, with information on the experienced asbestos and mesothelioma lawyers in your area. For questions and assistance, feel free to contact us at 800-793-4540.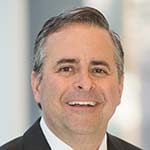 Paul Danziger grew up in Houston, Texas and earned a law degree from Northwestern University School of Law in Chicago. For over 25 years years he has focused on representing mesothelioma cancer victims and others hurt by asbestos exposure. Paul and his law firm have represented thousands of people diagnosed with mesothelioma, asbestosis, and lung cancer, recovering significant compensation for injured clients. Every client is extremely important to Paul and he will take every call from clients who want to speak with him. Paul and his law firm handle mesothelioma cases throughout the United States.