Cheyenne Mesothelioma Lawyer
Page Updated on July 16, 2020
Numerous job sites in Cheyenne used asbestos for its insulation properties and resistance to fire and heat. If you've been diagnosed with an asbestos-related illness, contact a Cheyenne mesothelioma lawyer to learn about your legal rights.
If you or a loved one suffer from mesothelioma, asbestos-related lung cancer, or asbestosis, you may qualify for substantial compensation. Currently, there is over $30 billion in asbestos trust funds, awaiting those who've been diagnosed with an asbestos illness. Fill out our form to get a free Financial Compensation Packet. You'll learn about the experienced mesothelioma lawyers in Cheyenne, how to get paid in 90 days, how to file a claim for the asbestos trust funds, and more.
Free

Financial Compensation Packet
Info on law firms that will recover your

highest compensation

Learn how to get paid in 90 days
File for your share of $30 billion in trust funds
Cheyenne Asbestos Facts
Although one of the most sparsely-populated states, Wyoming still had 549 deaths related to asbestos between 1999 and 2013.
Laramie County and Cheyenne, had the second-highest number of deaths from asbestos during that time, with 103.
Oil refining employed many people in Cheyenne but also put them at risk for asbestos exposure.
Frontier Refining Company
Many businesses in Cheyenne once used asbestos, but one of the biggest cases was Frontier Refining Company. Previously called Winaico Oil, Frontier was an oil and gasoline company with several facilities across the nation, including Cheyenne.
Frontier has faced several lawsuits in connection with asbestos and hazardous materials.
In 2009, the Environmental Protection Agency investigated the company after complaints of storing hazardous chemicals and materials.
Prior to the investigation, workers at Frontier were exposed to asbestos on a daily basis as almost every material at the job site contained asbestos.
Throughout most of the 1900s, Frontier used asbestos in almost every product and part in its facilities. Asbestos was used for insulation to protect against heat and fire and as a material that resisted chemical reactions.
Asbestos Exposure in Residents
Workers at places like Frontier were put at risk of asbestos exposure, but residents in the area may still be exposed from older buildings and abandoned sites.
In 2006, Cheyenne residents grew concerned after learning they were living across from an old construction lot that was associated with asbestos in the past.
According to the Wyoming Department of Environmental Quality (DEQ), the residents had reason to believe that asbestos was still littered in and around the lot, located close to Cheyenne's Loop Road.
Authorities from Laramie County gained limited access to parts of the lot, where they gathered up samples. At least 10 to 15 percent of the gathered samples contained chrysotile asbestos.
By 2008 the state Department of Environmental Quality had still refused to get involved without the proper approval. Meanwhile, several area residents have been at risk for asbestos exposure.
Businesses and Buildings Associated with Asbestos in Cheyenne
Plateau Supply Company
Sheet Metal Products Company
Union Pacific Plant
Union Pacific Railroad Company
Wycon Chemical Plant
DePaul Hospital
Frontier Refining Company
Husky Oil Company
Memorial Hospital
Municipal Airport
Northern Colo Light and Power Company
Cancer Treatment in Cheyenne
Although there are currently no cancer centers in Cheyenne, the University of Colorado Cancer Center (UCC) in nearby Aurora, Colorado, is a National Cancer Institute-designated facility with researchers, physicians, cancer experts, and healthcare specialists that focus on mesothelioma cancer and other asbestos-related diseases.
Dr. Paul Bunn, a prominent physician at UCC, specializes in cancer, specifically mesothelioma, and is the executive director of the International Association for the Study of Lung Cancer.
Getting Legal Help in Cheyenne
Don't forget to fill out our form to get our free Financial Compensation Packet, filled with information on the experienced asbestos and mesothelioma attorneys in your area. Keep in mind that if you've been diagnosed with mesothelioma, asbestos-related lung cancer, or asbestosis, you may be eligible for considerable compensation. For additional assistance, contact us at 800-793-4540.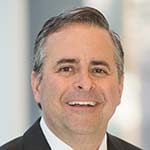 Paul Danziger grew up in Houston, Texas and earned a law degree from Northwestern University School of Law in Chicago. For over 25 years years he has focused on representing mesothelioma cancer victims and others hurt by asbestos exposure. Paul and his law firm have represented thousands of people diagnosed with mesothelioma, asbestosis, and lung cancer, recovering significant compensation for injured clients. Every client is extremely important to Paul and he will take every call from clients who want to speak with him. Paul and his law firm handle mesothelioma cases throughout the United States.