Lake City, Florida, Mesothelioma Lawyer
Page Updated on June 20, 2023
Although a small city, Lake City workers and residents have been victims of asbestos exposure through the airport, Naval Air Station, and other job sites. Experienced Lake City mesothelioma lawyers are now helping victims of toxic asbestos diseases.
If you or someone you love suffers from mesothelioma, asbestos-related lung cancer, or asbestosis, you may qualify for a large amount of compensation. Fill out our form to get a free Financial Compensation Packet. You'll learn about the experienced mesothelioma lawyers in Lake City, how to get paid in 90 days, how to file a claim for the asbestos trust funds, and more.
FREE Financial Compensation Packet
Info on law firms that will recover your

highest compensation

Learn how to get paid in 90 days
File for your share of $30 billion in trust funds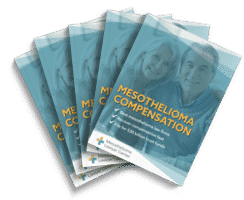 Free

Financial Compensation Packet
Info on law firms that will recover your

highest compensation

Learn how to get paid in 90 days
File for your share of $30 billion in trust funds
Asbestos and Lake City Facts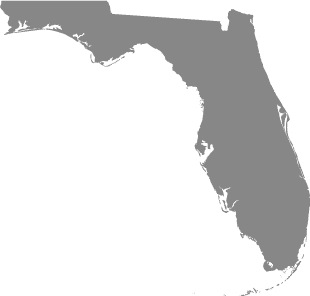 Lake City, Florida, is the county seat of Columbia County.
Between 1999 and 2017, there were 60 asbestos-related deaths in the area.
The Gateway Airport in Lake City, which changed ownership more than once over the years, was the main contributor to asbestos exposure and related illnesses and deaths.
Naval Air Station Lake City, TIMCO, and Asbestos
Gateway Airport, a city-owned general aviation facility once known as Naval Air Station Lake City, was one of the largest sources of asbestos exposure in Lake City.
Established in December of 1942 on the grounds of a civilian flying club, NAS Lake City trained Navy and Marine Corps aviators to fly maritime patrol aircraft such as the PV-1 Ventura and PV-3 Harpoon.
An estimated 1,400 men and women were assigned there from 1942 to 1946, when the base was decommissioned and became a civilian air facility.
Since 1946, Lake City Municipal Airport (now Gateway) has been a general aviation facility. Currently, the city shares the site with TIMCO Aviation Services, a North Carolina-based company, and Lake City Community College.
TIMCO repairs and modifies commercial aircraft such as the Boeing 727 and also provides similar services to U.S. military aircraft, including P-3 Orion patrol planes. The community college uses buildings within Gateway Airport, including the former Navy brig, for classroom and administrative purposes.
Because asbestos-containing materials (ACMs) were used extensively when NAS Lake City was established and was in active service, many individuals were exposed to the harmful material for years.
Navy and Marine personnel who served at NAS Lake City are at risk of developing asbestos-related illnesses such as asbestosis, lung cancer, and mesothelioma.
Asbestos use at the airport continued for several decades after World War II. However, after the Environmental Protection Agency (EPA) officially reported a connection between asbestos exposure and diseases like mesothelioma in 1973, the U.S. gradually stopped using asbestos-based products and looked for substitutes.
ACMs included insulation, gaskets in steam engines, brake pads, roofing materials, cement, pipes, and flooring panels. Older facilities, such as Gateway Airport and the TIMCO work areas, require regular asbestos-abatement inspection and removal procedures to keep the job site safe.
Other Job Sites and Buildings Associated with Asbestos Use in Lake City
Lake City VA Medical Center
Florida Gateway College (formerly known as Lake City Community College)
Occidental Chemical Corporation
The University of Florida at Lake City (formerly known as Florida Agricultural College)
When Do I Need a Lake City, Florida, Mesothelioma Lawyer
If you have a mesothelioma diagnosis, you need an experienced asbestos attorney. Your mesothelioma could have been prevented if you were protected from asbestos in Lake City. You can hold negligent companies accountable and seek compensation for medical and other expenses.
It's important that you seek a Lake City lawyer and a top Florida mesothelioma lawyer with proven experience winning for asbestos clients. Asbestos cases are complicated, and you cannot win without the right lawyer.
Treatment for Mesothelioma in Lake City, Florida
There are two main medical centers in Lake City, including one for veterans:
Lake City Medical Center, 340 NW Commerce Drive, Lake City, Florida, 32055, 386-719-9000
Lake City VA Medical Center, 619 South Marion Avenue, Lake City, Florida, 32025, 386-755-3016
For more specialized mesothelioma treatment, visit the Moffitt Cancer Center in Tampa. It includes mesothelioma specialists on staff, access to clinical trials, and the latest treatments for pleural and peritoneal mesothelioma.
Moffitt Cancer Center
12902 Magnolia Drive
Tampa, Florida, 33612
813-745-HOPE
Getting Legal Help in Lake City, Florida
If you've been injured by asbestos, there is a good chance that you'll qualify for considerable compensation. Remember to fill out our form to get your free Financial Compensation Packet, with information on experienced asbestos and mesothelioma lawyers in your area. For questions and assistance, feel free to contact us at 800-793-4540.
Rebecca S. Vinocur heads up her own mesothelioma law firm based in Coral Gables, Florida. A graduate of the University of Miami School of Law, Rebecca has over twenty years of mesothelioma law practice in the state of Florida. She uses her experience and knowledge of asbestos litigation to fight on behalf of asbestos victims who are battling mesothelioma and other related illnesses.