Aurora Mesothelioma Lawyer
Page Updated on June 23, 2023
Aurora mesothelioma lawyers are helping area residents seek justice for asbestos exposure. Although Aurora's economy is less dependent on heavy industries than in the past, many people who worked and lived in the city worked with asbestos. Some got sick later.
If you or someone you love have been a victim of mesothelioma, asbestos-related lung cancer, or asbestosis, you may be entitled to significant compensation. Fill out our form to receive our free Financial Compensation Packet. Our packet is loaded with information on experienced mesothelioma attorneys in Aurora, how to file a claim for asbestos trust funds, how to get paid in 90 days, and more.
FREE Financial Compensation Packet
Info on law firms that will recover your

highest compensation

Learn how to get paid in 90 days
File for your share of $30 billion in trust funds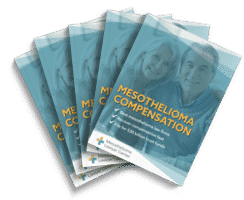 Free

Financial Compensation Packet
Info on law firms that will recover your

highest compensation

Learn how to get paid in 90 days
File for your share of $30 billion in trust funds
Aurora Asbestos Facts
Illinois suffered asbe12,067stos-related deaths between 1999 and 2017, and hundreds of those were in and around Aurora.
Aurora's industrial past contributed to asbestos exposure in workers and residents.
The Caterpillar plant has been a source of exposure for workers and their families.
How to Get Compensation for Mesothelioma in Aurora
If you have been diagnosed with mesothelioma, you were the victim of negligent asbestos exposure. You are entitled to seek compensation for medical expenses, lost wages, and other associated costs. There are a few options for making a claim for compensation:
Mesothelioma Personal Injury Lawsuit
Mesothelioma is considered a personal injury. You can sue the companies responsible for exposing you to asbestos. Most asbestos lawsuits end in settlements, which average between $1 million and $1.4 million. Some go to trial, where a jury may award monetary damages.
Asbestos Trust Fund Claim
Many companies that used or supplied asbestos filed for bankruptcy after facing thousands of asbestos lawsuits. These companies were required to fund asbestos trusts for future claimants. If any of the companies responsible for your exosure went bankrupt, you can file a claim with the appropriate trust.
Mesothelioma Wrongful Death Lawsuit
If your loved one died from an asbestos illness, you can file a wrongful death lawsuit to seek compensation. As with personal injury cases, these often result in a settlement for the victim's family.
Veteran Benefits Claim
Veterans have high rates of mesothelioma because of how much asbestos the military used, especially in U.S. Navy ships. Veterans with mesothelioma qualify for disability compensation and other benefits.
How to Choose an Aurora Mesothelioma Lawyer
You need legal representation to take any actions against the companies that exposed you to asbestos. Top-rated Illinois mesothelioma lawyers represent asbestos victims in Aurora and beyond. Look for these important factors when choosing the right lawyer:
Experience working on and winning asbestos and mesothelioma cases
Free initial consultations to get all your questions answered
Clear guidance on all your legal options
A large law firm with expertise in asbestos and the ability to work across state lines
A contingency payment plan and no fees until you win
The right lawyer is essential to success in a mesothelioma case. These complicated lawsuits require investigations, resources, experts, and experience.
A History of Industry and Asbestos in Aurora, Illinois
Located in DuPage, Kane, Kendall, and Will counties, Aurora is south and west of Chicago. The industrialization of Aurora began in 1834 when settlers arrived and set up a sawmill.
Aurora attracted manufacturing due to its ideal location on a river for water- and steam-powered facilities. Textile production was the city's first major industry. Later, foundries, machine shops, and heavy industries moved into the area.
As in most of the Midwest, Aurora's growth and development were spurred by the westward expansion of the nation's railway system. In 1849, the Chicago, Quincy & Burlington Railroad extended its line there.
Aurora became the company's main source for new railcars and the site of its principal repair facilities. The railroad became the city's largest employer until the 1960s.
Aurora's long history as a traditional manufacturing community helped the city grow and prosper. Nevertheless, the benefits that came to Aurora were offset by the effects of decades of heavy use of asbestos in the city's industries.
Starting when the McCarty brothers set up the area's first sawmill, asbestos was introduced into nearly all of Aurora's industrial job sites. Asbestos reduced the risk of fires caused by friction-related sparks in machinery, equipment, and construction materials.
Caterpillar Incorporated Plant
Caterpillar designs its medium- and large-sized wheel loaders in Aurora. The company assembles medium wheel loaders (MWLs) in Aurora and five other Caterpillar facilities around the world; large wheel loaders (LWLs) are built exclusively by workers in Aurora.
In 2001, Caterpillar was still using asbestos in machinery and vehicle parts, susceptible to the effects of friction. The most common parts included brake pads, clutches, and gaskets.
When brake pads and other parts made with ACMs wear out over time, asbestos particles get into the environment where equipment operators and other workers can be exposed.
In addition, workers at the Aurora plant's assembly lines constantly handled asbestos-containing vehicle parts, placing themselves and their families at risk of developing asbestos-related diseases.
Caterpillar now uses asbestos substitutes in its manufactured goods, but ACMs are still present in older models of tractors, wheel loaders, and other items in its product line.
Although the company's asbestos-substitution efforts may reduce the number of mesothelioma cases in the future, thousands of Caterpillar's older products still operate in job sites worldwide.
Aurora Pump Company
Today, Aurora Pump is a brand of Pentair products. In the past, it was an Aurora-based company that manufactured industrial pumps. Aurora pumps contained asbestos from the 1920s through 1985.
The company used asbestos in gaskets and packing that went into the pumps. Workers in the plant who handled the materials were at the greatest risk of exposure.
Also at risk of exposure to asbestos in Aurora pumps were workers in other industries that used them. This included workers on ships and members of the U.S. Navy. Workers who replaced or repaired Aurora pumps were most likely to disturb asbestos fibers and be harmed by exposure.
Other Aurora Job Sites Where Asbestos Exposure Occurred
Many of Aurora's past and current workplaces used asbestos and put workers at risk of exposure:
Alba Manufacturing Inc.
Aurora Paper Board Co.
Aurora Street Railway
Thor Power Tool Co.
St. Joseph Mercy Hospital
Fox River Light, Heat, and Power
C.E. Refractories
Western United Gas and Electric Company
Commonwealth Edison Company
St. Joseph Mercy Hospital
Copley Memorial Hospital
Aurora Paper Board Company
Independent Pneumatic Tool Company
Madonna High School
Walker Process Equipment
Western Wheeled Scraper Company
Consolidated Paper Company
Forty-Eight Insulations, Inc.
Mesothelioma Treatment in Aurora
If you have been exposed to asbestos and diagnosed with mesothelioma or any other asbestos-related disease, several cancer treatment centers provide excellent medical care and other services in and around Aurora, including:
Edward Hospital Multi-Disciplinary Thoracic Oncology Clinic
Naperville Campus
120 Spalding Drive, Suite 111
Naperville, IL 60540
Phone: (630) 527-3788
Cancer Treatment Centers of America
1336 Basswood Road
Schaumburg, IL 60173
Phone: (800) 615-3055
Rush University Cancer Center
1725 W. Harrison St.
Suite 774
Chicago, IL 60612
Phone: (312) 738-3732
The University of Chicago Comprehensive Cancer Center
5841 S. Maryland Avenue
Chicago, IL 60637
Phone: (888) 824-0200
Robert H. Lurie Comprehensive Cancer Center
Galter Pavilion
675 North St. Clair, 21st Floor
Chicago, IL 60611
Phone: (312) 695-0990
CTCA Midwestern Regional Medical Center
2520 Elisha Avenue
Zion, IL 60099
Phone: (847) 872-4561
Legal Help and Additional Information
Remember, if you've been diagnosed with mesothelioma, asbestos-related lung cancer, or asbestosis, you may qualify for significant compensation. Fill out our form to get your free Financial Compensation Packet, with information on experienced asbestos and mesothelioma lawyers in your area. For questions and assistance, feel free to contact us at 800-793-4540.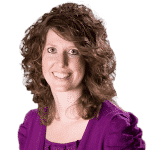 Jill M. Price is a partner with the Flint Law Firm, LLC in Chicago, Illinois. She worked as a teacher before turning to law and specializing in advocating for asbestos victims. At Flint she heads up discovery and asbestos trusts and has been responsible for recovering several millions of dollars in damages for clients with mesothelioma and other asbestos illnesses.