Tulsa Mesothelioma Lawyer
Page Updated on July 18, 2023
Contact an experienced Tulsa mesothelioma lawyer to learn about your legal options if you have an asbestos-related illness. The timing of construction and oil booms in Tulsa coincided with heavy asbestos use. Workplace exposure put people at risk of developing mesothelioma and other asbestos illnesses.
If you or a loved one have been diagnosed with mesothelioma, asbestos-related lung cancer, or asbestosis, you may be entitled to substantial compensation. Fill out our form to get a free Financial Compensation Packet. You'll learn about the experienced mesothelioma lawyers in Tulsa, how to get paid in 90 days, how to file a claim for the asbestos trust funds, and more.
FREE Financial Compensation Packet
Info on law firms that will recover your

highest compensation

Learn how to get paid in 90 days
File for your share of $30 billion in trust funds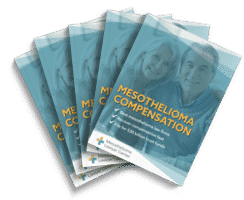 Free

Financial Compensation Packet
Info on law firms that will recover your

highest compensation

Learn how to get paid in 90 days
File for your share of $30 billion in trust funds
Tulsa Asbestos Facts
Between 1999 and 2017, there were over 2,600 asbestos-related deaths in Oklahoma.
Tulsa and Tulsa County had the second-highest number of deaths in that period, with 396.
The long history of the energy industry in Tulsa has contributed to significant asbestos exposure in the area.
About Mesothelioma
Mesothelioma is an aggressive and deadly cancer caused by asbestos exposure. Most people with mesothelioma were negligently exposed to asbestos at work. Many industries and workplaces in Tulsa used asbestos and put workers at risk.
Asbestos can cause a couple of different types of mesothelioma. Pleural mesothelioma develops in the chest and causes symptoms like shortness of breath, coughing, and chest pains. Peritoneal mesothelioma occurs in the abdomen and causes pain, bloating, and digestive symptoms.
Asbestos in the workplace causes mesothelioma by shedding fibers into the air. Workers then inadvertently inhale or ingest the fibers. The fibers cause inflammation and damage inside the body, which causes mesothelioma, lung cancer, or asbestosis in some people.
Do I Need a Tulsa Mesothelioma Lawyer?
If you have mesothelioma, you need an experienced mesothelioma and asbestos lawyer. Asbestos exposure is negligent, so you can hold companies accountable for your illness. They should have protected you from asbestos and didn't.
A top Tulsa, Oklahoma, mesothelioma lawyer can help you take legal action to seek compensation from asbestos companies. They can investigate your past asbestos exposure and determine which companies are responsible.
The right asbestos lawyer will find evidence to prove your case, explain your options, and give you the best chance of recovering damages.
How to Choose a Tulsa Mesothelioma Lawyer
Asbestos cases are very complicated. Winning them requires experience, expertise, and extensive resources. When hiring a mesothelioma lawyer in Tulsa, look for these characteristics:
A lawyer with experience handling and winning mesothelioma lawsuits and claims
A lawyer who is part of a larger firm with investigators, medical experts, and adequate resources to take your case
Free initial consultations and contingency payment, so you pay nothing until they win
The ability to come to you if you are too sick to travel
Nationwide reach and jurisdiction in other states, as asbestos cases often cross state lines
How Was I Exposed to Asbestos in Tulsa, Oklahoma?
Many industries and workplaces in Tusla used asbestos and exposed workers. These are just a few examples of where you might have encountered asbestos in the city.
Sinclair Oil Corporation
Sinclair Oil is a petroleum corporation with fueling stations throughout the Midwest and Western parts of the U.S. Sinclair Oil also operated refineries in Tulsa.
Before the Environmental Protection Agency's (EPA) strict regulations on asbestos use in the 1970s, Sinclair Oil used asbestos-containing materials (ACMs) in equipment, machinery, products, and construction materials.
Since amphibole asbestos is heat-proof, a fire retardant, and helps block reactive chemicals, it was one of the leading choices of asbestos for oil companies.
Common uses of asbestos in oil refineries, like Sinclair's, included:
Thermal insulation and insulation materials, such as pipes, gaskets, and conduits
Refinery equipment, such as sealants, sheets, and metal gaskets
Construction products, such as floor, ceiling, and roofing tiles, as well as work surfaces and walls
Protective clothing and equipment, such as gloves, masks, work uniforms, textile cloths, and aprons
Skelly Building
The Skelly Building, the headquarters of Skelly Oil, was a major contributor to asbestos-related diseases among the people who built it. The former 9-story building was constructed in 1921, with several renovations over subsequent decades.
Although the building was demolished to make room for a new parking lot, this only happened after workers had been exposed to asbestos for years.
In 1960, a Tulsa carpenter, whose name wasn't made public, was assigned to re-size drywall sheets at the Skelly building. As he cut and re-sized the drywall sheets, he exposed asbestos fibers but had no idea he was inhaling them.
Decades later, the building worker was diagnosed with mesothelioma. He was never made aware of the risks.
Remediating Tulsa Buildings
Tulsa's rapid growth in population and construction came when the industry used asbestos in insulation and many other building materials.
Now, many of those aging buildings pose exposure risks for workers and residents.
In 2019 the EPA awarded Tulsa a Brownfield grant of $500,000 to clean up asbestos and toxic sites within older buildings and industrial sites.
The city plans to use the funds to remediate asbestos and other toxic substances in Air Force Plant #3 at the Tulsa International Airport and to renovate an old oil company building downtown.
In 2020, the Oklahoma Department of Environmental Quality and the city of Tulsa agreed to partner on major asbestos remediation in the Abundant Life Building.
Constructed in the 1950s, the building contains a lot of asbestos. Remediating the building, which is currently vacant, will take over $2 million to complete.
Other Job Sites Associated with Asbestos in Tulsa
The case of the worker at the Skelly Building is just one of many tragic examples of Tulsa workers and residents exposed to asbestos. Many other buildings and workplaces in the city used asbestos and put workers at risk.
Schools, Churches, and Hospitals
Mcclain High School
University of Tulsa
Oral Roberts University
St. Francis Hospital
St. John's Hospital
First Baptist Church
Edison Middle School
Hillcrest Medical Center
Banks
First National Bank
National Bank of Tulsa
Oil Companies
Bareco Oil Company
City Services Oil Company
Sunray Oil Refinery
Humble Oil
Skelly Oil
Stanolind Oil and Gas Company
Petroleum Companies
Mid-Continent Petroleum Corporation
Warren Petroleum Corporation
Additional Companies and Buildings
American Public Service Company of Oklahoma (PSO)
Douglas Aircraft Company
American Airlines
McDonnnell Douglas Aircraft Company
Armstrong World Industries
Bryant Refractory Company
Tulsa City Hall
Douglas Aircraft Company
Carpenter's Union (Local 943)
Tulsa City-County Library (downtown)
Gulf Pipe Line Company
Jones & Laughlin Steel Company
Lone Star Pressure Precision Company
Oklahoma Gas & Electric Company
Owens-Corning Fiberglass Corporation
Tulsa Assembly Center
Thermal Systems Incorporated
Tulsa Ice and Packing Company
Tulsa International Airport
Union Carbide Corporation
Waite Phillips Building
The Thorpe Company
Tulsa Rig and Steel
Trigen Oklahoma
Wheeler Drywall
Maloney Crawford Tank Company
Cancer Treatment in Tulsa
The nearest cancer treatment centers to Tulsa are in Oklahoma City:
Stephenson Cancer Center. Part of the University of Oklahoma, the Stephenson Cancer Center is recognized by the National Cancer Institute as a Cancer Center. It provides comprehensive, cutting-edge care and access to clinical trials.
INTEGRIS Health Cancer Center. INTEGRIS also offers treatment for a variety of cancer types. There are five locations, including two in Oklahoma City and one each in Yukon, Enid, and Grove.
Legal Help in Tulsa
Get our free Financial Compensation Packet for information on the top mesothelioma and asbestos lawyers in your area. Fill out our form today. For additional assistance, contact us at 800-793-4540.
FREE Financial Compensation Packet
Info on law firms that will recover your

highest compensation

Learn how to get paid in 90 days
File for your share of $30 billion in trust funds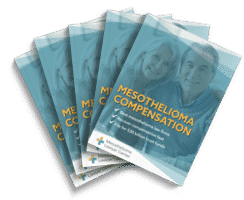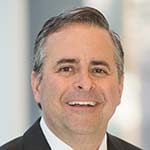 Paul Danziger grew up in Houston, Texas and earned a law degree from Northwestern University School of Law in Chicago. For over 25 years years he has focused on representing mesothelioma cancer victims and others hurt by asbestos exposure. Paul and his law firm have represented thousands of people diagnosed with mesothelioma, asbestosis, and lung cancer, recovering significant compensation for injured clients. Every client is extremely important to Paul and he will take every call from clients who want to speak with him. Paul and his law firm handle mesothelioma cases throughout the United States.