Houston Mesothelioma Lawyer
Page Updated on August 04, 2023
If you worked around asbestos, an experienced Houston mesothelioma lawyer can help you take legal action and recover damages. Houston is the largest city in Texas and a key economic center. It has a long, extensive history of asbestos use in many industries, putting workers at risk of serious illnesses.
If you or a loved one have been diagnosed with mesothelioma, asbestos-related lung cancer, or asbestosis, you may be eligible for significant compensation. Right now, there is over $30 billion in asbestos trust funds for people who have been affected by asbestos. Fill out our form to receive our free Financial Compensation Packet. Our packet is loaded with information on experienced mesothelioma attorneys in Houston, how to file a claim for asbestos trust funds, how to get paid in 90 days, and more.
FREE Financial Compensation Packet
Info on law firms that will recover your

highest compensation

Learn how to get paid in 90 days
File for your share of $30 billion in trust funds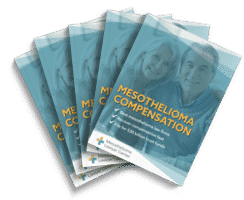 Free

Financial Compensation Packet
Info on law firms that will recover your

highest compensation

Learn how to get paid in 90 days
File for your share of $30 billion in trust funds
Houston Asbestos Facts
Texas has one of the highest rates of asbestos-related deaths, with over 15,000 between 1999 and 2017.
Of those, 2,124 occurred in Houston and Harris County, the highest number in the state.
Oil and shipping, two major Houston industries, were heavy users of asbestos and responsible for much of the exposure.
When Should I Hire a Dallas Asbestos or Mesothelioma Lawyer?
Talk to a top Dallas mesothelioma lawyer as soon as possible after receiving a mesothelioma diagnosis. Mesothelioma is a devastating illness with a poor prognosis. Time is of the essence when it comes to getting legal advice and seeking compensation.
Because mesothelioma is caused by asbestos and most asbestos exposure is negligent, you have a right to seek compensation with the help of a lawyer.
What Compensation Can I Get for Mesothelioma?
You might qualify for one or more types of mesothelioma claims:
Mesothelioma lawsuits usually end in settlements, which average between $1 million and $1.4 million. Trust funds pay out a little less but are often the only option if the asbestos companies that exposed you went bankrupt.
You can file for VA benefits if you were exposed to asbestos during military service. These include monthly disability compensation.
How to Choose a Dallas Mesothelioma Lawyer
Mesothelioma and asbestos claims are complicated, so choose your legal representation carefully. Look for an experienced asbestos attorney backed by a large firm in Dallas. The right lawyer should be able to offer you:
A free initial consultation to review your case
A clear explanation of your legal options
Investigators to find the evidence of asbestos exposure that will prove your case
Medical experts to connect asbestos exposure to your illness
Experience negotiating mesothelioma settlements and litigating in court
A fast resolution of your case with quick compensation
Maximum compensation
Contingency payment and no up-front fees
How Was I Exposed to Asbestos in Houston?
You were most likely exposed to asbestos on the job. Several important industries and many workplaces in the area used asbestos.
Houston has long been home to energy production companies that used asbestos-containing materials. Oil drilling and refining facilities sprang up around the city after oil discovery in Houston in the early 1900s.
Asbestos was added to oil rigs and other machinery to protect them from the effects of high heat and to prevent fires. Asbestos was also incorporated into pipelines and most of the various components in oil refineries.
Shipyards also used large amounts of asbestos during the process of constructing ships. Engine parts, boilers, gaskets, insulation, and even wiring for electronic devices contained some amount of asbestos. It protected vessels, cargo, passengers, and crew from overheating and fires.
Asbestos use in Houston oil facilities and shipyards decreased gradually after 1973 when the U.S. Environmental Protection Agency (EPA) issued reports which officially connected asbestos exposure to mesothelioma and other deadly illnesses.
Lingering asbestos in industrial sites, ships, and even homes and public buildings remains a health issue in the city.
Houston Refining (Lyondell-Citgo Refinery)
One example of a local company that used asbestos is the Gulf Coast's Houston Refining facility. It once belonged to Citgo Petroleum, a subsidiary of Venezuela's state-owned PDVSA oil company.
In the early 2000s, PDVSA sold the refinery to Lyondell Chemical, which renamed the refinery the Lyondell-Citgo Refinery (LCR).
In 2006, Lyondell purchased Citgo's share of the facility and renamed it Houston Refining. Name changes could not hide the fact that this refinery was built when asbestos was in standard use. It has been cited as a significant source of pollution and incidences of cancer in workers.
Houston-Area Shipyards
Houston's proximity to the Gulf of Mexico has made it a major shipbuilding community. Shipyards contributed to Houston's industrial growth during both World Wars and the postwar era.
The shipyard built thousands of ships for civilian operators and the U.S. Navy, including hundreds of warships and mass-produced Liberty cargo ships used during World War II.
The majority of these vessels were constructed with asbestos-containing materials. As a result, shipyard workers and others who worked and lived aboard these ships were exposed to harmful asbestos.
Houston shipyards include:
Bloodworth Bond Shipyard
Brown Shipbuilding Corporation
Platzer Boat Works
Schmidt Barge Yard
Todd-Houston Shipbuilding Corporation/Houston Shipbuilding Corporation
Not all of these are still in operation, and some have changed hands. But all used asbestos at one point in time.
Platzer (later Trinity Marine), for instance, built tug boats and tank barges at its Greens Bayou facility from 1925 to 1997.
First Wave Marine acquired the shipyard and operated it as a repair yard until 2002. Many tugs and barges were built with asbestos-based materials and parts. Many are still in service today.
Currently, Southwest Shipyard is a primary provider of repair and refit services for several types of vessels. Southwest began operating in 1954, during the peak period of asbestos use in U.S. shipyards.
Although their Houston-area facilities have participated in asbestos-abatement programs, former employees were still exposed to asbestos.
Mesothelioma Treatment in Houston
Mesothelioma is a complicated illness that is difficult to treat. Houston is one of the best places to receive mesothelioma care, with several specialists in the area:
Dr. David C. Rice, M.B.
University of Texas MD Anderson Cancer Center
1515 Holcombe Blvd.
Houston, TX 77030
1-877-632-6789
Dr. Anne Tsao, MD, Anderson Mesothelioma Program
1515 Holcombe Blvd., Unit 432
Houston, TX 77030
713-792-6363
Dr. Stephen Swisher, MD, Thoracic Surgeon, University of Texas, MD Anderson Cancer Center
1515 Holcombe Blvd., Unit 1489
Houston, TX 77030
713-792-2121
Getting Legal Help in Houston
Remember, if you've been diagnosed with mesothelioma, asbestos-related lung cancer, or asbestosis, you may qualify for significant compensation. Remember to fill out our form to get your free Financial Compensation Packet, with information on the experienced asbestos and mesothelioma lawyers in your area. If you need additional assistance, contact us toll-free at 800-793-4540.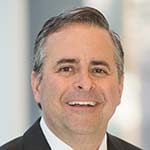 Paul Danziger is the founder of Mesothelioma Lawyer Center, headquartered in Texas, but handling mesothelioma cases throughout the United States. He has focused on mesothelioma litigation for over 25 years, and has recovered significant compensation for victims of mesothelioma, asbestos-related lung cancer, and asbestosis. Paul Danziger grew up in Houston and earned a law degree from Northwestern University School of Law in Chicago.