Dallas Mesothelioma Lawyer
Page Updated on July 12, 2020
As the third-largest city in Texas, Dallas has an extensive history of asbestos use across many industries. Many former workers and residents who've been injured by asbestos exposure are now taking legal action with the help of an experienced Dallas mesothelioma lawyer.
Keep in mind that if you or a loved one suffer from mesothelioma, asbestos-related lung cancer, or asbestosis, you may be eligible for substantial compensation. Currently, there is over $30 billion in asbestos trust funds, awaiting those who've been diagnosed with an asbestos illness. We invite you to fill out our form today for a free Financial Compensation Packet, filled with information about experienced mesothelioma lawyers in Dallas, how to get paid in 90 days, how to file an asbestos trust fund claim, and much more.
Free

Financial Compensation Packet
Info on law firms that will recover your

highest compensation

Learn how to get paid in 90 days
File for your share of $30 billion in trust funds
Dallas Asbestos Facts
Nearly 12,000 people in Texas died from asbestos-related diseases between 1999 and 2013.
During that period, Dallas had the second-highest number of such deaths at nearly 650.
The oil industry in the area has been a major contributor to asbestos exposure.
A History of Industry and Asbestos in Dallas
Dallas has long been a major hub for big businesses. Its first major commodity was cotton. By the late 19th Century, oil extraction and refining became a keystone of the Texas and Dallas economies.
The growth of oil led to an increase in other industries around Dallas, including transportation and communications. This emergence as a major city coincided with peak asbestos use in several prominent industries, including oil and construction.
As the city grew, buildings were constructed with asbestos. Many of these older public buildings and private residences still contain asbestos materials. Some still pose serious health risks for workers and residents.
Asbestos was also used during the construction of old schools in the city and continues to cause issues.
For instance, in 2019, the Dallas School District closed the Morrison Campus Alternative School after ceiling materials with asbestos fell to the floor, putting students and staff at danger of exposure.
Texas Vermiculite Company
Dallas was once home to the Texas Vermiculite Company, which processed the mineral vermiculite for use in a number of products.
The U.S. Environmental Protection Agency (EPA) reported that the facility received nearly 400,000 tons of asbestos-contaminated vermiculite from the W.R. Grace mines in Libby, Montana.
The shipments of the Libby vermiculite were processed in the facility between 1967 and 1993. The site was an exfoliation facility, a process that involved heating the vermiculite. Workers at the plant during this time period were likely exposed to asbestos.
Dallas Job Sites with Asbestos
Some of the biggest contributors to asbestos exposure in Dallas included oil companies, power generation and distribution facilities, construction companies, railroads, manufacturers of machinery, government agencies, and auto repair shops.
Although EPA regulations were eventually put in place to limit asbestos use, workers suffered long-term exposure in at several Dallas job sites:
A.F. Hoffman Boiler Works
American Airlines/Dallas-Ft. Worth International Airport
APG Firebrick of Texas
Babcock & Wilson
Chance-Vought Aircraft/LTV
Coca-Cola Enterprises Dallas
Dallas Electric Light & Power (Luminant)
Dallas Ice Factory Light & Power Company
Dallas Gas Company
Dallas Consolidated Electric Street Railway Company
Dallas Railway Company
Diamond Alkali (Diamond/Shamrock Corporation)
Eugene B. Smith & Company
Fuller-Austin Insulation, Dallas Division
Gulf Oil Company
Holman Boiler Works
Iola Portland Cement Works
Jones-Blair Paint Company
Texas Power & Light Company
Oak Cliff Planing Mill
Parker-Fallis Insulation
Parkland General Hospital
Dallas Dressed Beef & Packing Company
National Cancer Institute-Designated Facilities in Texas
Harold C. Simmons Cancer Center, University of Texas Southwestern Medical Center, 2201 Inwood Road, Dallas, TX 75390, 214-645-4673
Dan L. Duncan Cancer Center, Baylor College of Medicine, One Baylor Plaza, Houston, TX 77030, 713-798-1354
M.D. Anderson Cancer Center, University of Texas, 1515 Holcombe Blvd., Houston, TX 77030, 713-792-2121
Cancer Therapy & Research Center, University of Texas Health Science Center, 7979 Wurzbach Road, Urschel Tower, Room U627, San Antonio, TX 78299, 210-450-1000, Cancer Information Line: 1-800-340-2872
Legal Help in Dallas
If you've been a victim of asbestos exposure and suffer from mesothelioma, asbestos-related lung cancer, or asbestosis, there is a good chance you may qualify for significant compensation. Don't forget to fill out our form to get our free Financial Compensation Packet, filled with information on the experienced asbestos and mesothelioma attorneys in your area. If you have questions or need additional assistance, contact us at 800-793-4540.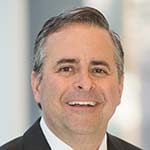 Paul Danziger is the founder of Mesothelioma Lawyer Center, headquartered in Texas, but handling mesothelioma cases throughout the United States. He has focused on mesothelioma litigation for over 25 years, and has recovered significant compensation for victims of mesothelioma, asbestos-related lung cancer, and asbestosis. Paul Danziger grew up in Houston and earned a law degree from Northwestern University School of Law in Chicago.