Alabama Dry Dock and Shipping Company (ADDSCO)
Page Updated on July 29, 2020
The Alabama Dry Dock and Shipping Company (ADDSCO) was one of the many shipyards in the U.S. that used asbestos in products, equipment, and machinery. Based out of Mobile, Alabama, it was also once one of the largest marine production facilities in the nation.
If you or a loved one have been diagnosed with mesothelioma, asbestos-related lung cancer, or asbestosis, you may be eligible for substantial compensation. Fill out our form to receive our free Financial Compensation Packet. Our packet is loaded with information on experienced mesothelioma attorneys in your area, how to file a claim for asbestos trust funds, how to get paid in 90 days, and more.
Free

Financial Compensation Packet
Info on law firms that will recover your

highest compensation

Learn how to get paid in 90 days
File for your share of $30 billion in trust funds
Alabama Dry Dock and Shipping Company History
ADDSCO was founded in 1916 by the president of Alabama Iron Works, D. R. Dunlap, along with his cousin, George H. Dunlap. The duo merged several small dry dock companies together that offered berths for shipping, ship repair facilities, and other maritime-related activities.
During World War I, ADDSCO employed more than 4,000 people, ranging from welders, electricians, engineers, shipbuilders, and much more. When War World II began, the shipyard saw its greatest boom and shifted its focus almost exclusively to war efforts.
The shipyard became so huge that by 1943, over 30,000 people were employed there, working a variety of different jobs. The need for workers was so great that women were trained and hired to work as welders.
ADDSCO became well-known for building 20 Liberty ships, as well as over 100 oil tankers, including the Arickaree, the largest ship ever constructed along the U.S. Gulf Coast. ADDSCO also created over 2,000 combat vessels prior to the end of World War II.
After the war, many people were laid off as the shipyard slowed down its production of vessels. ADDSCO began focusing on repairing ships and various maritime projects until the 1980s, when a series of serious accidents and disasters put the shipyard's future in danger.
In 1988, the shipyard closed permanently and was sold to numerous different companies.
Workers file Asbestos Lawsuits
A string of lawsuits plagued AADSCO afterward. The lawsuits were not only directed against the shipyard for pension-related issues but also against asbestos manufacturers.
Although there was a 1984 class-action lawsuit against the AADSCO, brought on by both past and present employees, most workers sued the manufacturing companies that provided the asbestos-containing products to the shipyard.
The lawsuits poured in after thousands upon thousands of former shipyard workers began developing fatal illnesses after working around asbestos-containing products.
Alabama Dry Dock Asbestos Products
Everything from boilers, sleeping quarters, pipes, and insulation were filled with asbestos.
When workers repaired ship parts, it typically required ripping out and then installing products with high amounts of asbestos. Asbestos fibers would then become loose, permeating throughout the air.
When inhaled or ingested, asbestos fibers can lead to serious, life-threatening diseases.
Alabama Dry Dock Today
Although ADDSCO closed in the late 1980s, the shipyard re-opened under BAE Systems, and currently does vessel repairs, construction, and conversion.
Additional Help and Resources
If you've been injured by mesothelioma, asbestos-related lung cancer, or asbestosis, keep in mind that there is a good chance that you'll qualify for considerable compensation. Don't forget to fill out our form to get our free Financial Compensation Packet, filled with information on the experienced asbestos and mesothelioma attorneys in your area. If you have questions or need additional assistance, contact us at 800-793-4540.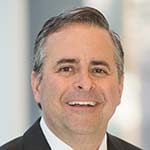 Paul Danziger grew up in Houston, Texas and earned a law degree from Northwestern University School of Law in Chicago. For over 25 years years he has focused on representing mesothelioma cancer victims and others hurt by asbestos exposure. Paul and his law firm have represented thousands of people diagnosed with mesothelioma, asbestosis, and lung cancer, recovering significant compensation for injured clients. Every client is extremely important to Paul and he will take every call from clients who want to speak with him. Paul and his law firm handle mesothelioma cases throughout the United States.