Page Updated on August 24, 2020
There are many different mesothelioma cell types, including biphasic mesothelioma. If you've been diagnosed with biphasic mesothelioma, your prognosis will depend upon the ratio of the two different cell types that make up this form of mesothelioma.
If you or a loved one were diagnosed with mesothelioma, asbestos-related lung cancer, or asbestosis, you may be entitled to substantial compensation. We invite you to fill out our form today for a free Financial Compensation Packet, filled with information about experienced mesothelioma lawyers in your area, how to get paid in 90 days, how to file an asbestos trust fund claim, and much more.
Free

Financial Compensation Packet
Info on law firms that will recover your

highest compensation

Learn how to get paid in 90 days
File for your share of $30 billion in trust funds
What is Biphasic Mesothelioma?
Biphasic mesothelioma is the combination of two mesothelioma cell types, which include epithelioid and sarcomatoid. If you have a higher ratio of epithelioid cells, then the tumors do not spread as fast. If you have a higher ratio of the sarcomatoid cell, the biphasic tumors spread much more quickly throughout the body.
Biphasic mesothelioma is the second most common type of diagnosed cell type of mesothelioma cancer, accounting for around 30% of all diagnoses.
How is Biphasic Mesothelioma Diagnosed and Treated?
When diagnosing biphasic mesothelioma, doctors generally use immunohistochemistry, a medical technique that involves coating the cells with a colored dye so that cells are more easily identified. It also lets physicians know if cancer is actually present.
People with pleural mesothelioma are diagnosed with biphasic mesothelioma more than any other types of the disease. Therefore, treatment of biphasic mesothelioma is the same for pleural mesothelioma patients: surgery (if applicable, the patient must be in good overall health), chemotherapy, and/or radiation therapy.
There are a few new treatments for biphasic mesothelioma that showed positive results during clinical trials.
Intensity-modulated radiation therapy, gene therapy, and photodynamic therapy have all shown positive effects on patients with biphasic mesothelioma.
Long-Term Outlook For Patients With Biphasic Mesothelioma
As mentioned earlier, there are two different cell types in biphasic mesothelioma: epithelioid and sarcomatoid. The cell type that is more dominant will greatly influence the prognosis of biphasic mesothelioma patients.
Patients with more epithelioid cells generally have a better long-term outlook, whereas patients with more sarcomatoid cells have a lower long-term outlook. The survival rate is generally 12 months after diagnosis.
Keep in mind, however, that each case is different from the next as each patient has their own unique medical history. What this means is that many patients can go on to beat the odds of the average survival rate and live much longer by living a healthy, stress-free lifestyle.
The stage of cancer will also determine the long-term outlook. Patients in the earlier stages of cancer, Stage I and Stage II, have a better chance of a prolonged survival rate.
Those in the later stages of cancer, Stage III and Stage IV, have a lower survival rate, but again, living a healthy lifestyle which includes a doctor-approved exercise plan, a nutritious diet, and living a life with minimum stress will go a long way in helping improve survival rates.
Additional Help and Information for Biphasic Mesothelioma Patients
If you've been injured by asbestos, keep in mind that there is a good chance that you'll qualify for considerable compensation. Don't forget to fill out our form to get our free Financial Compensation Packet, filled with information on the experienced asbestos and mesothelioma attorneys in your area. If you have questions or need additional assistance, contact us at 800-793-4540.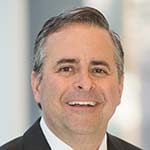 Paul Danziger grew up in Houston, Texas and earned a law degree from Northwestern University School of Law in Chicago. For over 25 years years he has focused on representing mesothelioma cancer victims and others hurt by asbestos exposure. Paul and his law firm have represented thousands of people diagnosed with mesothelioma, asbestosis, and lung cancer, recovering significant compensation for injured clients. Every client is extremely important to Paul and he will take every call from clients who want to speak with him. Paul and his law firm handle mesothelioma cases throughout the United States.
Sources
"Diffuse Malignant Mesothelioma of the Peritoneum and Pleura, analysis of markers." Modern Pathology. 17 (2004): 476-81. "Accuracy of Diagnostic Biopsy for the Histological Subtype of Malignant Pleural Mesothelioma." Journal of Thoracic Oncology. 6.3 (2011): 602-5.
Retrieved from: http://www.ncbi.nlm.nih.gov/pmc/articles/PMC2698271/