Page Updated on September 06, 2023
Biphasic mesothelioma is a type of cancer and is caused by asbestos exposure. Biphasic mesothelioma is one of three mesothelioma cell types characterized by a mix of epithelial and sarcomatoid cells.
If you or a loved one were diagnosed with mesothelioma, asbestos-related lung cancer, or asbestosis, you might be entitled to substantial compensation. We invite you to fill out our form today for a free Financial Compensation Packet, filled with information about experienced mesothelioma lawyers in your area, how to get paid in 90 days, how to file an asbestos trust fund claim, and much more.
FREE Financial Compensation Packet
Info on law firms that will recover your

highest compensation

Learn how to get paid in 90 days
File for your share of $30 billion in trust funds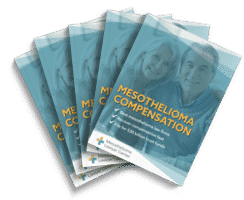 Free

Financial Compensation Packet
Info on law firms that will recover your

highest compensation

Learn how to get paid in 90 days
File for your share of $30 billion in trust funds
What Is Biphasic Mesothelioma?
Mesothelioma is a rare and aggressive cancer caused by asbestos exposure. The most common type of mesothelioma is pleural mesothelioma, which develops around the lungs. Peritoneal mesothelioma is less common and develops in the abdomen.
Biphasic mesothelioma is diagnosed when pathologists find a mixture of two cell types in the tumors: sarcomatoid and epithelioid.
About Mesothelioma Cell Types
A complete mesothelioma diagnosis includes the cell type. There are two main types of cells in mesothelioma tumors:
Epithelioid. Epithelioid, or epithelial, cells line the surfaces of tissues and organs. They have a tubular shape and adhere to each other. This is the least aggressive type of mesothelioma. Between 60% and 70% of mesothelioma diagnoses are epithelioid.
Sarcomatoid. Sarcomatoid cells are spindle-shaped and resemble sarcomas, cancers of connective tissue. Sarcomatoid mesothelioma is the most aggressive type. Approximately 10% to 15% of mesothelioma cases are sarcomatoid.
When pathologists find both types of cells in mesothelioma tumors, and one of them accounts for at least 10% of the total cells, they diagnose it as biphasic mesothelioma.
Biphasic mesothelioma is the second most common type of diagnosed cell type of mesothelioma cancer, accounting for around 30% of all diagnoses.
What Are the Symptoms of Biphasic Mesothelioma?
Mesothelioma cell types do not generally cause different symptoms. Common symptoms of biphasic pleural mesothelioma include:
Shortness of breath
Wheezing
Coughing
Chest pains
Lumps under the skin on the chest
Some of the common symptoms of biphasic peritoneal mesothelioma are:
Abdominal swelling
Abdominal pain
Diarrhea
Nausea
Constipation
Symptoms worsen as the mesothelioma progresses. Patients with either type of biphasic mesothelioma will likely experience more severe symptoms, as well as fatigue, fever, weight loss, and muscle wasting.
How Is Biphasic Mesothelioma Diagnosed?
Diagnosis for any type of mesothelioma begins with a physical exam, description of symptoms, medical history, and work history in the case of past asbestos exposure.
The next step in diagnosis is usually imaging tests. An X-ray can rule out some more common conditions, like pneumonia. MRI, CT, and PET scans can help doctors find areas of tissue that might be cancerous.
If they find these, the next step is a biopsy. A biopsy is a minor procedure that removes a small amount of tissue from the suspected tumor. A pathologist examines the sample to identify cancer cells and, if they find cancer cells, what type they are.
Once a pathologist has diagnosed mesothelioma, they will investigate the cells further to identify the primary cell type.
When diagnosing biphasic mesothelioma, doctors generally use immunohistochemistry, a medical technique that involves coating the cells with a colored dye to identify cells more easily.
This and other histological tests help pathologists identify mesothelioma as predominantly epithelial or sarcomatoid, or a mix of the two, biphasic.
Biphasic Mesothelioma Is Often Misdiagnosed
Mesothelioma is difficult to diagnose. It causes symptoms that mimic those of more common illnesses. Even when cancer is diagnosed, it can be challenging to distinguish mesothelioma cells from others, like lung cancer.
When pathologists have made a firm diagnosis of mesothelioma, identifying the cell type is still a challenge. Biphasic mesothelioma is the most likely cell type to be misdiagnosed.
Because the tumors consist of a mixture of cell types, a single biopsy might not accurately represent the overall proportion of epithelial to sarcomatoid cells.
A study of diagnosing mesothelioma cell type found that a diagnostic procedure called a thoracotomy was best at correctly identifying biphasic mesothelioma. Thoracotomy led to the correct diagnosis in 83% of cases, compared to 74% and 44% for other diagnostic techniques.
A thoracotomy is a more invasive procedure than the less accurate biopsies. It involves surgically removing a piece of tissue. Other types of biopsies use a needle or a camera to sample cancerous tissue.
Treatment for Biphasic Mesothelioma
Mesothelioma treatment plans vary depending on each individual patient. Cell type is an important factor in planning care. Most mesothelioma patients benefit from a multimodal approach. This is a combination of therapies that might include two or more of the following:
Treatment plans also depend on a patient's goals and preferences. Patients who want to extend their life expectancy as much as possible often choose surgery with other treatments.
Patients with biphasic mesothelioma are not always good candidates for surgery because of the presence of sarcomatoid cells. Sarcomatoid cells spread rapidly and aggressively, so often the tumors have spread too far to make surgery a good option.
Of course, there are exceptions. A study recently concluded that surgery with HIPEC (a particular type of chemotherapy) could be effective in patients with peritoneal biphasic mesothelioma. Whether or not surgery is an option depends significantly on individual factors.
What Is the Prognosis for Biphasic Mesothelioma?
Most mesothelioma patients have a poor prognosis, regardless of type. However, there is some variation by cell type. Patients with epithelial mesothelioma generally have the best prognosis and sarcomatoid the worst.
Patients with biphasic mesothelioma have a prognosis that falls between epithelial and sarcomatoid:
Patients with a higher proportion of epithelioid cells generally have a better long-term outlook.
Patients with more sarcomatoid cells have a poorer prognosis.
Generally, the median survival time for patients with a biphasic mesothelioma diagnosis is 12 months.
However, remember that each case is different from the next as each patient has a unique medical history. This means that many patients can go on to beat the odds of the average survival rate and live much longer by living a healthy, stress-free lifestyle.
The stage of cancer will also determine the long-term outlook. Patients in the earlier stages of cancer, stage 1 and stage 2, have a better chance of a prolonged survival rate. Those in the later stages of cancer, stage 3 and stage 4, have a lower survival rate.
A diagnosis of biphasic mesothelioma can be confusing. Talk to your medical team about your diagnosis and any questions you have regarding cell type.
Additional Help and Information for Biphasic Mesothelioma Patients
If you've been injured by asbestos, keep in mind that there is a good chance that you'll qualify for considerable compensation. Don't forget to fill out our form to get our free Financial Compensation Packet, filled with information on the experienced asbestos and mesothelioma attorneys in your area. If you have questions or need additional assistance, contact us at 800-793-4540.
FREE Financial Compensation Packet
Info on law firms that will recover your

highest compensation

Learn how to get paid in 90 days
File for your share of $30 billion in trust funds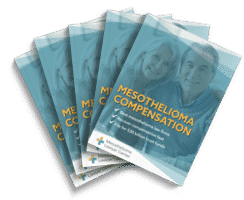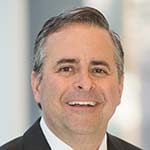 Paul Danziger grew up in Houston, Texas and earned a law degree from Northwestern University School of Law in Chicago. For over 25 years years he has focused on representing mesothelioma cancer victims and others hurt by asbestos exposure. Paul and his law firm have represented thousands of people diagnosed with mesothelioma, asbestosis, and lung cancer, recovering significant compensation for injured clients. Every client is extremely important to Paul and he will take every call from clients who want to speak with him. Paul and his law firm handle mesothelioma cases throughout the United States.