Page Updated on September 06, 2023
Deciduoid mesothelioma is a rare subtype of mesothelioma of the epithelial cell type. It is significantly different from other mesothelioma types and occurs primarily in women. It occurs mostly in cases of peritoneal mesothelioma.
If you or a loved one were diagnosed with mesothelioma, asbestos-related lung cancer, or asbestosis, you might be entitled to substantial compensation. Fill out our form to get a free Financial Compensation Packet. You'll learn about the experienced mesothelioma lawyers in your area, how to get paid in 90 days, how to file a claim for the asbestos trust funds, and more.
FREE Financial Compensation Packet
Info on law firms that will recover your

highest compensation

Learn how to get paid in 90 days
File for your share of $30 billion in trust funds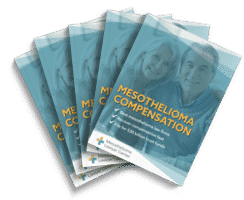 Free

Financial Compensation Packet
Info on law firms that will recover your

highest compensation

Learn how to get paid in 90 days
File for your share of $30 billion in trust funds
What Is Deciduoid Mesothelioma?
Epithelial mesothelioma is the most common cell type of mesothelioma. Deciduoid mesothelioma is an uncommon subtype of the epithelial mesothelioma cell type. Only about 25 cases have ever been described.
The term deciduoid mesothelioma was first described in the 1980s, and so far, very few people have been diagnosed with this cell type. Initially, researchers thought that deciduoid mesothelioma only occurred in the peritoneum area, and only young women were affected.
However, as more research surfaced, evidence showed that deciduoid elements were also found in the lung and heart area and among older males and females.
The few reported cases of deciduoid mesothelioma are split roughly half and half between pleural and peritoneal mesothelioma.
What Does Deciduoid Mean?
Deciduoid cells resemble the cell transformation that takes place during early pregnancy. The lining in the uterus (during pregnancy) that assists in forming the placenta is known as the decidua. Hormonal changes cause changes in these cells during early pregnancy.
The cells are said to deciduize. The cells involved in deciduoid mesothelioma are different from those involved in early pregnancy. Deciduoid mesothelioma cells resemble these other cells in a few ways:
Large size
Ovoid or polygonal shape
Single or multiple nuclei in the cells
Well-defined cell edges
What Causes Deciduoid Mesothelioma?
Most cases of mesothelioma were caused by past asbestos exposure. Deciduoid mesothelioma is one of the few types not definitely linked to asbestos. Only a third of all patients diagnosed with this type of mesothelioma were exposed to asbestos in the past.
Some physicians believe hormonal changes contribute to deciduoid mesothelioma. This is based on the fact that more than half of all diagnosed patients have been female, with a few of them pregnant.
What Are the Symptoms of Deciduoid Mesothelioma?
Deciduoid pleural mesothelioma causes some common symptoms:
Shortness of breath
Wheezing
Coughing
Chest pains
Lumps under the skin on the chest
Common symptoms of deciduoid peritoneal mesothelioma include:
Abdominal pain
Abdominal swelling
Gastrointestinal issues
Unintentional weight loss or weight gain
Patients with either type of deciduoid mesothelioma experience worsening symptoms as the disease progresses. They might also experience fatigue, fevers, weight loss, and muscle wasting.
Diagnosing Deciduoid Mesothelioma
Doctors diagnose this type of mesothelioma with a series of tests, just as with any other form of mesothelioma. However, deciduoid mesothelioma resembles other diseases and even other tumors, such as pseudotumoral deciduosis. This makes it difficult to get an accurate diagnosis.
In addition, the features of the deciduoid cell type in tumors can be extremely small and isolated. Or, they can be widespread. This further complicates diagnosis.
In turn, many patients have been misdiagnosed with pseudotumoral deciduosis, which is a non-cancerous tumor that requires different treatment options.
Immunohistochemical testing is essential for distinguishing deciduoid mesothelioma cells from other types. Pathologists use antibodies as markers to identify the cells.
Treatment Options for Deciduoid Mesothelioma
Treatment is difficult for deciduoid mesothelioma as with other types of mesothelioma. A treatment plan depends on the stage of the cancer and the patient's preferences or goals.
Most patients benefit from multimodal treatment, a combination of surgery, radiation therapy, and chemotherapy, or sometimes immunotherapy. Not all patients qualify for surgery and must rely mostly on chemotherapy to shrink tumors.
What Is the Prognosis for Deciduoid Mesothelioma?
Unfortunately, the prognosis is usually grim for those with deciduoid mesothelioma. On average, the survival rate has been around seven months after diagnosis.
Yet, since there are so few cases of the disease, future research results may have doctors formulate a better treatment plan to help extend lives.
It's also important to note that some patients may live longer than the average survival rate.
For instance, past studies indicate that around 30% of those with deciduoid mesothelioma may survive a year after treatment. In addition, one confirmed patient lived more than four years after being diagnosed with deciduoid mesothelioma.
Deciduoid mesothelioma is a rare and troubling diagnosis. If you have this type of cancer, talk to your doctors about your options.
Don't forget to fill out our form to get our free Financial Compensation Packet, filled with information on the experienced asbestos and mesothelioma attorneys in your area. Keep in mind that if you have mesothelioma, asbestos-related lung cancer, or asbestosis, you may be eligible for considerable compensation. For additional assistance, contact us at 800-793-4540.
FREE Financial Compensation Packet
Info on law firms that will recover your

highest compensation

Learn how to get paid in 90 days
File for your share of $30 billion in trust funds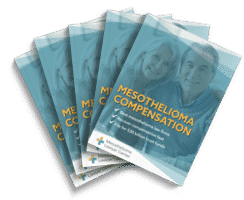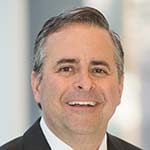 Paul Danziger grew up in Houston, Texas and earned a law degree from Northwestern University School of Law in Chicago. For over 25 years years he has focused on representing mesothelioma cancer victims and others hurt by asbestos exposure. Paul and his law firm have represented thousands of people diagnosed with mesothelioma, asbestosis, and lung cancer, recovering significant compensation for injured clients. Every client is extremely important to Paul and he will take every call from clients who want to speak with him. Paul and his law firm handle mesothelioma cases throughout the United States.
References
Ordonez, N.G. (2012, November). Deciduoid Mesothelioma: Report of 21 Cases With Review of the Literature. Mod. Pathol. 25(11), 1481-95.
Retrieved from: http://www.ncbi.nlm.nih.gov/pubmed/22684220
Bharti, J.N. and Bishnoi, J.R. (2021, November 8). Deciduoid Mesothelioma of Peritoneum Masquerading as Peritoneal Carcinomatosis. Research Square.
Retrieved from: https://assets.researchsquare.com/files/rs-716022/v1/1c56235a-332e-4689-a0c0-39acbdbe9c16.pdf
Khmou, M., Echcharif, S., Kabbaj, R., and El Khannoussi, B. (2017). Malignant Deciduoid Mesothelioma: Case Presentation of an Exceptional Variant and Review of the Literature. BMC Clin. Pathol. 17, 13. doi: 10.1186/s12907-017-0051-2.
Retrieved from: https://www.ncbi.nlm.nih.gov/pmc/articles/PMC5562973/