Page Updated on July 25, 2020
Deciduoid mesothelioma is one of the different types of subtypes of mesothelioma. It's a rare subtype with distinct yet extremely different characteristics of the other subtypes.
If you or a loved one were diagnosed with mesothelioma, asbestos-related lung cancer, or asbestosis, you may be entitled to substantial compensation. Fill out our form to get a free Financial Compensation Packet. You'll learn about the experienced mesothelioma lawyers in your area, how to get paid in 90 days, how to file a claim for the asbestos trust funds, and more.
Free

Financial Compensation Packet
Info on law firms that will recover your

highest compensation

Learn how to get paid in 90 days
File for your share of $30 billion in trust funds
About Deciduoid Mesothelioma
Epithelial mesothelioma is the most common cell type of mesothelioma, and deciduoid mesothelioma is a unique form of the epithelial variety. Deciduoid cells resemble the cell transformation that takes place during early pregnancy.
The lining in the uterus (during pregnancy) that assists in forming the placenta is known as the decidua, which is where deciduoid mesothelioma gets its name.
The term deciduoid mesothelioma was first described in the 1980s, and so far, very few people have been diagnosed with this cell type. Initially, it was thought that deciduoid mesothelioma only occurred in the peritoneum area and only young women were affected.
However, as more researched surfaced, evidence began to show that deciduoid elements were also found in the lung and heart area, and among older males and older females both.
A little less than half of all deciduoid mesothelioma form in the pleural area, with most of the remaining forming in the peritoneal area, and the least amount forming in the pericardial area.
Deciduoid Mesothelioma Causes
Although hormonal changes and/or asbestos exposures are two guesses as to why deciduoid mesothelioma develops, experts still aren't completely sure of the cause.
It's one of the only types of mesothelioma types that haven't been definitely linked to asbestos. Only a third of all patients diagnosed with this type of mesothelioma were exposed to asbestos in the past.
Physicians who theorize that hormonal changes may be the reason for deciduoid mesothelioma base their reasonings on the fact that more than half of all diagnosed patients have been female, with a few of them pregnant.
Deciduoid Mesothelioma Diagnosis
Although this form of mesothelioma is diagnosed with a series of tests just as any other form of mesothelioma, deciduoid mesothelioma resembles other diseases and even other tumors, such as the pseudotumoral deciduosis, which results in making an accurate diagnosis difficult.
In addition, the features of the deciduoid cell type in tumors can be extremely small and isolated, to taking up most of the tumor.
In turn, many patients have been misdiagnosed with pseudotumoral deciduosis, which is a non-cancerous tumor that requires different treatment options. This can lead to disastrous consequences for the patient as they do not receive the prompt cancer treatment needed to battle the disease.
Deciduoid Mesothelioma Treatment Options
Treatment remains difficult for deciduoid mesothelioma. Those who've undergone aggressive surgery to battle the disease have not had much luck as cancer still continued to progress. Physicians noticed that the same thing happened to patients who underwent surgery, followed by chemotherapy.
Consequently, most doctors aim for palliative treatment for deciduoid mesothelioma patients, meaning that the aim is to make the patient as comfortable as possible as opposed to trying to cure cancer.
It is still unknown what form of treatment works best for deciduoid mesothelioma patients. For the most part, the majority of medical experts agree that a combination of surgery, radiation therapy, and chemotherapy offers the most favorable outcome.
Deciduoid Mesothelioma Prognosis
Unfortunately, the prognosis is usually grim for those with deciduoid mesothelioma. On average, the survival rate has been around six months after diagnosis.
Yet, since there are so few cases of the disease, future research results may have doctors formulate a better treatment plan that can help extend lives.
It's also important to note that some patients may live longer than that average survival rate.
For instance, past studies indicate that around 30% of those with deciduoid mesothelioma may survive a year after treatment. In addition, there has been one confirmed patient who lived more than four years after being diagnosed with deciduoid mesothelioma.
Don't forget to fill out our form to get our free Financial Compensation Packet, filled with information on the experienced asbestos and mesothelioma attorneys in your area. Keep in mind that if you have mesothelioma, asbestos-related lung cancer, or asbestosis, you may be eligible for considerable compensation. For additional assistance, contact us at 800-793-4540.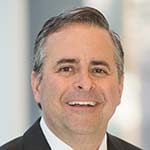 Paul Danziger grew up in Houston, Texas and earned a law degree from Northwestern University School of Law in Chicago. For over 25 years years he has focused on representing mesothelioma cancer victims and others hurt by asbestos exposure. Paul and his law firm have represented thousands of people diagnosed with mesothelioma, asbestosis, and lung cancer, recovering significant compensation for injured clients. Every client is extremely important to Paul and he will take every call from clients who want to speak with him. Paul and his law firm handle mesothelioma cases throughout the United States.