Sarcomatoid Mesothelioma Cancer Guide
Page Updated on February 07, 2022
Sarcomatoid mesothelioma cancer is a subtype of mesothelioma, a cancer caused by asbestos exposure. Only 10% to 20% of diagnoses are sarcomatoid. This is a more aggressive subtype with a worse prognosis than other mesothelioma cell types.
If you've been diagnosed with mesothelioma, asbestos-related lung cancer, or asbestosis, you may be entitled to a significant amount of compensation. Fill out our form to receive our free Financial Compensation Packet. Our packet is loaded with information on experienced mesothelioma attorneys in your area, how to file a claim for asbestos trust funds, how to get paid in 90 days, and more.
FREE Financial Compensation Packet
Info on law firms that will recover your

highest compensation

Learn how to get paid in 90 days
File for your share of $30 billion in trust funds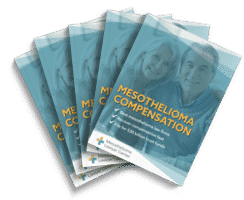 Free

Financial Compensation Packet
Info on law firms that will recover your

highest compensation

Learn how to get paid in 90 days
File for your share of $30 billion in trust funds
Three Histological Mesothelioma Types
Histological refers to the cell type. Doctors classify malignant mesothelioma as one of three histological types. Epithelioid mesothelioma is the most prevalent, accounting for 50-60% of all mesothelioma cases.
Sarcomatoid mesothelioma is the least common of the three histological varieties of mesothelioma cancer. Similar to spindles and somewhat stretched out, sarcomatoid mesothelioma cells tend to be arranged irregularly.
The cells also differ from epithelioid mesothelioma cells by their lack of a cell nucleus; under a microscope, epithelioid cells exhibit visible nuclei.
Patients receive a diagnosis of biphasic mesothelioma if the cells in the tumors are a mix of epithelioid and sarcomatoid.
Signs and Symptoms of Sarcomatoid Mesothelioma
The issue with sarcomatoid mesothelioma cells is that their oval shape makes them hard to tell apart from other cells found in human tissue.
Worse still, sarcomatoid mesothelioma closely resembles another form of cancer, pulmonary sarcomatoid carcinoma, making accurate and timely diagnosis difficult.
The chameleon-like sarcomatoid mesothelioma cancer cells can visually resemble healthy tissue. Their most common points of origin are in supportive structures in the muscular and skeletal systems.
Sarcomatoid mesothelioma does not have its own subset of signs and symptoms.
Like all other types, the symptoms of mesothelioma depend on where the tumor is located (the pleural lining of the lungs, the pericardial sac, or the abdominal wall). The symptoms include:
Difficulty in breathing
Chest pains
Abdominal pain
Tiredness
Collapsed lung
Persistent cough that refuses to clear up
Unexplained or unwanted weight loss
Coughing up of bloody phlegm
Difficulty in swallowing
Prolonged hoarseness
Nausea
General feeling of being unwell
Anemia
Low oxygen levels
Another issue with sarcomatoid mesothelioma is that many of the signs and symptoms resemble those of lung cancer and other types of cancer.
The existence of these symptoms does not mean that a patient has mesothelioma, but it is always a good idea to ask a physician to order tests to determine cancer's presence.
Prognosis
The prognosis for patients diagnosed with sarcomatoid mesothelioma is not encouraging. Doctors rarely diagnose sarcomatoid mesothelioma until the disease is advanced.
The long dormancy period associated with malignant mesothelioma, coupled with the highly aggressive nature of the sarcomatoid type of the disease, comes with unfortunate limitations.
Medical teams have limited ways to treat the disease. Even the best treatment options, including a mix of surgery with either chemotherapy or targeted radiation of affected body tissue, can only stretch a patient's life for a maximum of five years.
The average survival rate of mesothelioma patients ranges from 8 to 18 months. It is lower for patients with aggressive sarcomatoid mesothelioma.
As with most diseases, survival rates are not universal. While one victim may survive only a few years, another victim may go on to live another decade. The general prognosis for sarcomatoid mesothelioma is around five years.
Treatments
There are three primary treatment options for sarcomatoid mesothelioma in any part of the body it affects, including surgery, chemotherapy, and radiation. These treatments cannot cure cancer, but they can add months, even years, to a mesothelioma patient's life.
Surgery
The most invasive type of procedure is surgery. Presently, there are two types of surgical procedures for sarcomatoid mesothelioma: pleurectomy/decortication (the removal of the pleural lining) and the more radical extrapleural pneumonectomy (surgical resection of the affected organs and the surrounding parietal and visceral pleura).
In both types of surgery, surgeons may take out either part of the complete diaphragm and the pericardial sac. In addition, one or more ribs may be removed from the patient's body to perform the surgery successfully.
Pleurectomy surgery has an extremely low death rate, with only a 1% total deaths for all patients who undergo this type of surgery. However, the biggest complications lie within the initial side effects of the disease.
Many pleurectomy surgery patients complain that the side effects of sarcomatoid mesothelioma are not alleviated after the procedure is completed.
Chemotherapy
Chemotherapy is less invasive than surgery and reduces the size of mesothelioma tumors.
However, this treatment does not usually cure mesothelioma. Chemotherapy helps to relieve some of the symptoms and extend a patient's life expectancy.
Radiation
Radiation involves the destruction of cancer cells with doses of high-energy rays. This treatment is used exclusively in cases of pleural mesothelioma due to the adverse side effects possible in cases of peritoneal mesothelioma.
Radiation can be used either to prevent cancer from returning to surgically treated areas or to slow down cancer's progress in cases where surgery is not a viable option. Targeted radiation treatments also help to relieve a patient's pain.
Sarcomatoid mesothelioma is a grim prognosis, but specialists can provide you with treatment options. If you think you might have been exposed to asbestos in the past, contact a mesothelioma law firm to find out how you can take legal action against those responsible.
Additional Resources and Assistance
Remember to fill out our form to get your free Financial Compensation Packet, with information on experienced asbestos and mesothelioma lawyers in your area. If you need additional assistance, contact us toll-free at 800-793-4540.
FREE Financial Compensation Packet
Info on law firms that will recover your

highest compensation

Learn how to get paid in 90 days
File for your share of $30 billion in trust funds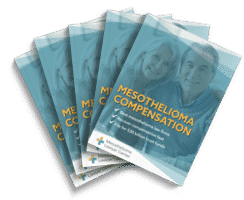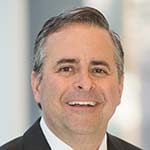 Paul Danziger grew up in Houston, Texas and earned a law degree from Northwestern University School of Law in Chicago. For over 25 years years he has focused on representing mesothelioma cancer victims and others hurt by asbestos exposure. Paul and his law firm have represented thousands of people diagnosed with mesothelioma, asbestosis, and lung cancer, recovering significant compensation for injured clients. Every client is extremely important to Paul and he will take every call from clients who want to speak with him. Paul and his law firm handle mesothelioma cases throughout the United States.