Sarcomatoid Mesothelioma Cancer Guide
Page Updated on September 08, 2023
Sarcomatoid mesothelioma cancer is a subtype of mesothelioma, a cancer caused by asbestos exposure. Only 10% to 20% of mesothelioma diagnoses are sarcomatoid. This is a more aggressive subtype with a worse prognosis and fewer treatment options than other types.
If you've been diagnosed with mesothelioma, asbestos-related lung cancer, or asbestosis, you may be entitled to a significant amount of compensation. Fill out our form to receive our free Financial Compensation Packet. Our packet is loaded with information on experienced mesothelioma attorneys in your area, how to file a claim for asbestos trust funds, how to get paid in 90 days, and more.
FREE Financial Compensation Packet
Info on law firms that will recover your

highest compensation

Learn how to get paid in 90 days
File for your share of $30 billion in trust funds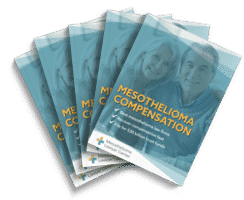 Free

Financial Compensation Packet
Info on law firms that will recover your

highest compensation

Learn how to get paid in 90 days
File for your share of $30 billion in trust funds
What Is a Sarcomatoid Mesothelioma?
Sarcomatoid mesothelioma is one of two main mesothelioma cell types. The tumors contain cells that resemble sarcomas, cancerous cells of connective tissues.
Sarcomatoid mesothelioma is less common than the other cell type, epithelial. It is also more aggressive than epithelial mesothelioma.
About the Mesothelioma Cell Types
Doctors classify malignant mesothelioma as one of three histological, or cell, types:
Epithelioid mesothelioma is the most prevalent cell type, accounting for 50-60% of all mesothelioma cases.
Sarcomatoid mesothelioma is the least common of the three histological varieties of mesothelioma cancer. It is also the most aggressive.
Biphasic mesothelioma occurs when tumor cells are a mix of epithelioid and sarcomatoid.
Doctors identify a cell type at the time of mesothelioma diagnosis. It helps them determine a treatment plan and estimate a patient's prognosis.
Characteristics of Sarcomatoid Mesothelioma
Sarcomatoid cells are naturally present in connective tissue, like bone and cartilage. They are also found in the circulatory system and the lymphatic system. They have several distinguishing characteristics that help pathologists diagnose sarcomatoid mesothelioma:
A spindle-like shape
Elongated nuclei
Sometimes more than one nuclei per cell
Minimal attachment to other cells
The fact that sarcomatoid cells do not attach strongly to each other makes sarcomatoid mesothelioma more aggressive than epithelial mesothelioma. The cells readily detach and spread to other parts of the body.
Sarcomatoid Mesothelioma Cell Subtypes
Both sarcomatoid and epithelial mesothelioma can be further subdivided by cell subtypes. Some of the possible subtypes of sarcomatoid mesothelioma include:
Desmoplastic. Desmoplastic tumors are densely fibrous with cells from collagen tissue. The cells don't have many distinguishing characteristics, which makes this subtype difficult to diagnose. It is easy to misdiagnose as a benign condition.
Heterologous. This is a rare subtype with tumors that include cells from other types of tissue, often bone or collagen.
Lymphohistiocytoid. These cells are large and have characteristics of immune cells and white blood cells. This subtype is extremely rare and very difficult to diagnose.
Rhabdomyoblastic. Also rare, this subtype of sarcomatoid mesothelioma has tumors with muscle cells known as rhabdomyoblasts.
What Causes Sarcomatoid Mesothelioma?
As with other types of mesothelioma, asbestos exposure is the leading cause of sarcomatoid mesothelioma. Some people with mesothelioma have no known past asbestos exposure, so there are likely other causative factors, such as genetics.
Most people with mesothelioma were exposed to asbestos on the job decades before they received a diagnosis. These workers inhaled asbestos fibers in the air. The fibers caused damage inside the body, leading to cancer in some people.
What Are the Symptoms of Sarcomatoid Mesothelioma?
Most cases of sarcomatoid mesothelioma are pleural, occurring in the tissue surrounding the lungs. Early peritoneal sarcomatoid mesothelioma symptoms include:
Difficulty breathing
Shortness of breath
Chest pains
Coughing
Sarcomatoid mesothelioma rarely occurs in the peritoneum, the tissue surrounding abdominal organs. When it does occur as peritoneal mesothelioma, it causes:
Abdominal pain
Abdominal swelling
Diarrhea and constipation
Unintentional weight loss or weight gain
Symptoms of both types of sarcomatoid mesothelioma worsen as the cancer progresses and spreads. Advanced sarcomatoid mesothelioma can also cause additional symptoms:
Fatigue
Fever
Weight loss
Muscle wasting
General malaise
Anemia
Pain
Symptoms associated with metastasis
Diagnosing Sarcomatoid Mesothelioma
Patients diagnosed with mesothelioma usually begin by going to their doctor with worrying symptoms. They undergo a physical exam and medical history. Doctors may also ask about a patient's work history to determine if they might have been exposed to asbestos.
To diagnose any type of mesothelioma, doctors typically follow these steps:
Performing imaging scans, such as X-rays, MRIs, and CT scans, to look for areas of tissue that are abnormal
Performing a biopsy to take a sample from any abnormal areas of tissue
Examining biopsied tissue to identify cell types and signs of malignancy
Immunohistochemical testing to identify cell types and subtypes
Pathologists who examine and test biopsied tissues look for characteristics of malignancy first. They then determine the primary tumor type, such as pleural or peritoneal.
Next, they examine the cells to determine if they are epithelial or sarcomatoid. To diagnose sarcomatoid mesothelioma, they look for the characteristic spindle shape. Finally, they look for visual clues and immunohistochemical markers to identify a cell subtype.
The Risks of Misdiagnosing Sarcomatoid Mesothelioma
Because sarcomatoid mesothelioma is so aggressive, patients benefit from immediate treatment. Unfortunately, many patients are already in the late stages of cancer when they receive a diagnosis, limiting treatment options. This happens because sarcomatoid mesothelioma is easy to misdiagnose.
Any rare cancer is at risk of being misdiagnosed because doctors first look for more common conditions. Some of the common misdiagnoses for sarcomatoid mesothelioma include:
Fibrosarcoma
Fibrous histiocytoma
Fibrous pleurisy
Localized fibrous tumors
Lymphoma
Pleural liposarcoma
Renal cell carcinoma
Sarcomatoid carcinoma
A misdiagnosis is dangerous for sarcomatoid mesothelioma patients because it delays the accurate diagnosis and delays treatment.
What Is the Prognosis for Sarcomatoid Mesothelioma?
The prognosis for sarcomatoid mesothelioma is, unfortunately, not very positive for most patients. Doctors rarely diagnose sarcomatoid mesothelioma until the disease is advanced. This delays treatment and makes it more difficult to control the cancer.
What Is the Survival Rate for Sarcomatoid Mesothelioma?
The average survival rate for all types of mesothelioma patients is less than two years. It is lower for patients with aggressive sarcomatoid mesothelioma.
The average survival time for patients diagnosed with sarcomatoid mesothelioma is just four months. Every patient is different, and some live longer with an early diagnosis and aggressive treatment.
Can Sarcomatoid Mesothelioma Be Cured?
Mesothelioma is generally considered incurable. Specialists talk about managing mesothelioma rather than curing it.
It is possible, however, for some mesothelioma patients to achieve remission. This occurs when there is no sign of cancer in the body. Remission is not considered cured, as cancer can always recur. Remission is very rare with sarcomatoid mesothelioma.
Can I Improve My Prognosis?
A diagnosis of sarcomatoid mesothelioma might seem hopeless, but you have some control over your outcome. The prognosis depends largely on cell type, tumor locations, and the stage of the cancer.
The earlier you can get a diagnosis, the better your outcome will be. Advocate for yourself with doctors and seek additional opinions if you feel your concerns are being dismissed.
If you get a diagnosis of sarcomatoid mesothelioma, contact specialists and begin treatment right away. Choose the most aggressive therapies you qualify for, and consider enrolling in clinical trials.
These steps are most important for improving your prognosis. Also, consider palliative care, mental health treatment, and alternative therapies to help you feel better.
Treatments for Sarcomatoid Mesothelioma
Treatment for sarcomatoid mesothelioma depends on multiple factors:
The location of tumors
The extent of the cancer's spread
The patient's symptoms
The patient's preferences and goals
The most common approach for treating any type of mesothelioma is multimodal, a combination of two or more therapies.
Surgery
Surgery is rarely used as a treatment for sarcomatoid mesothelioma. The cancer is often widespread, disqualifying patients from any curative surgery.
Sarcomatoid mesothelioma patients can benefit from surgical procedures as part of palliative care. For instance, procedures to drain fluid from the chest cavity can make patients more comfortable.
Chemotherapy
Chemotherapy is a more common treatment for sarcomatoid mesothelioma. Systemic chemotherapy can reduce tumor sizes, extend life expectancy, and reduce some symptoms caused by tumors.
Official mesothelioma treatment guidelines recommend chemotherapy as the first-line treatment for sarcomatoid mesothelioma, using some or all of these medications:
Pemetrexed
Cisplatin
Carboplatin
Gemcitabine
Another option is to add a targeted drug called bevacizumab to chemotherapy drugs. It prevents the formation of blood vessels going to the tumors, which slows their growth.
Immunotherapy
Immunotherapy drugs use the patient's immune system to target and kill cancer cells. Immunotherapy is increasingly common as a treatment strategy for sarcomatoid mesothelioma.
The results of a clinical trial published in 2022 showed that sarcomatoid mesothelioma patients had the best results from a combination immunotherapy treatment. The patients received nivolumab (Opdivo) and ipilimumab (Yervoy).
Sarcomatoid mesothelioma patients had an overall survival time of 18.1 months with immunotherapy. Those who received standard chemotherapy had an overall survival of just 8.8 months.
Radiation Therapy
Radiation involves the destruction of cancer cells with doses of high-energy rays. This treatment is used exclusively in cases of pleural mesothelioma due to the adverse side effects possible in cases of peritoneal mesothelioma.
Radiation can be used either to prevent cancer from returning to surgically treated areas or to slow down cancer's progress in cases where surgery is not a viable option. Targeted radiation treatments also help to relieve a patient's pain.
Clinical Trials
Clinical trials are important for developing and testing new medical treatments. They are also important for individual patients with terminal illnesses like sarcomatoid mesothelioma.
Patients who qualify can enroll in clinical trials to access emerging treatments not otherwise available. There are risks but also potential benefits.
Sarcomatoid mesothelioma has a grim prognosis, but specialists can provide you with treatment options. If you think you might have been exposed to asbestos in the past, contact a mesothelioma law firm to find out how you can take legal action against those responsible.
Additional Resources and Assistance
Remember to fill out our form to get your free Financial Compensation Packet, with information on experienced asbestos and mesothelioma lawyers in your area. If you need additional assistance, contact us toll-free at 800-793-4540.
FREE Financial Compensation Packet
Info on law firms that will recover your

highest compensation

Learn how to get paid in 90 days
File for your share of $30 billion in trust funds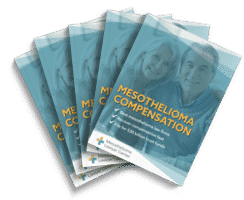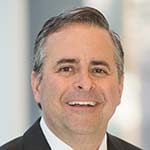 Paul Danziger grew up in Houston, Texas and earned a law degree from Northwestern University School of Law in Chicago. For over 25 years years he has focused on representing mesothelioma cancer victims and others hurt by asbestos exposure. Paul and his law firm have represented thousands of people diagnosed with mesothelioma, asbestosis, and lung cancer, recovering significant compensation for injured clients. Every client is extremely important to Paul and he will take every call from clients who want to speak with him. Paul and his law firm handle mesothelioma cases throughout the United States.