Page Updated on September 07, 2023
Epithelioid mesothelioma is a rare type of cancer caused by asbestos exposure. It is the most common cell type of mesothelioma and has a better prognosis than other mesothelioma cell types. Life expectancy for this diagnosis is several months longer than for other mesothelioma types.
If you or a loved one were diagnosed with mesothelioma, asbestos-related lung cancer, or asbestosis, you might be entitled to substantial compensation. We invite you to fill out our form today for a free Financial Compensation Packet, filled with information about experienced mesothelioma lawyers in your area, how to get paid in 90 days, how to file an asbestos trust fund claim and much more.
FREE Financial Compensation Packet
Info on law firms that will recover your

highest compensation

Learn how to get paid in 90 days
File for your share of $30 billion in trust funds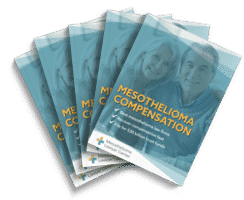 Free

Financial Compensation Packet
Info on law firms that will recover your

highest compensation

Learn how to get paid in 90 days
File for your share of $30 billion in trust funds
What Is Epithelioid Mesothelioma?
Mesothelioma can be categorized by two major cell types: epithelial and sarcomatoid. Epithelioid mesothelioma is mesothelioma in which the majority of cancer cells are of the epithelial type.
Epithelial cells tend to stick together after growing, so the cancer progresses more slowly than with other cell types.
People with epithelioid mesothelioma often have a better prognosis and more treatment options than those with sarcomatoid or biphasic cell types.
Epithelioid mesothelioma accounts for around 60% of all diagnosed mesothelioma patients.
All of the mesothelioma types—pleural, peritoneal, pericardial, testicular—can potentially be epithelial.
The majority of people who develop epithelioid mesothelioma are males over 45 years of age with pleural mesothelioma.
What Are Epithelial Cells?
Epithelial cells are found throughout the body and make up tissue that lines organs and blood vessels. They provide a safe barrier for various tissues and organs.
The epithelial cells have a unique structure. They are long, egg-like cells that are clearly defined and different from other mesothelioma cell types.
What Are the Stages of Epithelioid Mesothelioma?
Epithelioid mesothelioma progresses through four stages based on the location and spread of tumors:
This staging is used for all cell types of mesothelioma. Patients with early-stage epithelioid mesothelioma have the best chances of achieving remission with treatment.
What Causes Epithelioid Mesothelioma?
Most cases of any type of mesothelioma result from past workplace asbestos exposure. Many industries used asbestos for decades without protecting workers. When those workers inhaled asbestos fibers, they caused damage in the body.
There are some cases of mesothelioma with no past asbestos exposure. Experts are still uncertain how these people developed mesothelioma. Genetics and other environmental exposures could be contributing factors.
Epithelioid Mesothelioma Cell Subtypes
Within the broad category of epithelioid mesothelioma, there are several cell subtypes. It is important for pathologists to identify subtypes because many of them can easily be misdiagnosed as other cancer types:
Small cell. Small cell mesothelioma tumors consist of small, uniform cells. They are similar to and easily mistaken for small cell lung cancer cells. This type can be misdiagnosed as lung cancer.
Adenomatoid. Adenomatoid cells are similar to cells in glands. Adenomatoid mesothelioma can be misdiagnosed as benign adenomatoid tumors.
Tubulopapillary. These cells have a very unique pattern of papillary structures and small tubules. It is a common mesothelioma subtype and can be misdiagnosed as an adenocarcinoma that has metastasized to the pleura.
Deciduoid. Deciduioid tumors have cells with large, polygonal shapes. It is a very rare subtype and easy to misdiagnose as something more common.
Solid. Solid cell types can be one of two types: poorly or well-differentiated. Well-differentiated cells are round and arranged in an orderly pattern. Poorly differentiated cells are not uniform. I might be misdiagnosed as lymphoma or large-cell carcinoma.
Cystic. Cystic mesothelioma occurs most often in the peritoneum. It is often benign rather than mesothelioma and is more common in women.
Well-differentiated. Well-differentiated epithelial mesothelioma is most common in peritoneal mesothelioma. It is often benign and develops in women with no known asbestos exposure.
Glomeruloid. These cells are oval-shaped and rare in mesothelioma. There is no known connection to asbestos exposure.
Is Epithelioid Mesothelioma Curable?
Epithelioid mesothelioma is not considered curable by specialists. No type of mesothelioma is considered curable. Specialists who treat mesothelioma patients take a management approach. They help patients meet treatment goals, such as extending life expectancy and managing symptoms.
Some patients with mesothelioma do achieve remission, but there is always a chance that the cancer will recur. Patients with epithelioid mesothelioma have a better chance of remission than sarcomatoid mesothelioma.
Epithelioid Mesothelioma Symptoms
Symptoms of pleural epithelioid mesothelioma include:
Shortness of breath
Difficulties in breathing
Chest pain
Lumps under the skin on the chest
Fluid buildup in the chest area
Chronic coughing
Weight loss
Fatigue
Fever
Symptoms of peritoneal epithelioid mesothelioma, which is less common, include:
Abdominal swelling and fluid buildup
Abdominal pain
Diarrhea or constipation
Intestinal blockage
Weight loss
Fatigue
Fever
How Is Epithelioid Mesothelioma Diagnosed?
Diagnosing mesothelioma always begins with a physical exam triggered by a patient's troubling symptoms. This is followed by several additional steps:
The next step is to use imaging scans—X-rays, MRI, CT, PET—to look for areas of tissue that might indicate tumors.
If doctors find suspicious masses on imaging scans, the next step is a biopsy. A biopsy is a procedure used to remove a small amount of tissue for examination. A pathologist can then view cells under a powerful microscope to identify cell types.
Once a pathologist identifies cancerous cells as mesothelioma, they continue to investigate them to identify cell type and subtype. Epithelial cells have unique shapes and patterns that differentiate them from sarcomatoid cells.
Pathologists also use immunohistochemistry to look for markers of specific cell types, including rare subtypes of epithelioid. Immunohistochemistry detects antigens (proteins) with a staining process that uses antibodies.
Diagnosing mesothelioma is challenging and complicated. There is no single test, and misdiagnosis is common. Getting an accurate diagnosis, not just of mesothelioma but also of the cell type, is essential for planning effective treatment.
Epithelioid Mesothelioma Treatment
Treatment for epithelioid mesothelioma follows the same protocol for other types of mesothelioma treatments, which usually includes a multimodal approach, a combination of two or more of the following standard mesothelioma treatments:
Surgery. For patients who qualify, surgery removes as much of the cancerous tissue as possible.
Chemotherapy. Chemotherapy uses drugs to kill cancer cells. It is often used before or after surgery or as the primary treatment in patients who do not qualify for surgery.
Radiation therapy. Radiation is never a primary treatment for mesothelioma. Doctors may use it before surgery to shrink tumors or after surgery to reduce the risk of recurrence.
Immunotherapy. Immunotherapy is a newer treatment for mesothelioma that is becoming more common. It uses drugs that harness the patient's immune system to kill cancer cells.
Surgery for Epithelioid Mesothelioma
Epithelioid mesothelioma patients are often better candidates for surgery than sarcomatoid mesothelioma patients. Surgery is not a good option for patients whose cancer is advanced and widespread.
Extrapleural pneumonectomy (EPP) surgery is one of the most effective treatments for epithelioid pleural mesothelioma and can significantly extend a patient's life expectancy. It is a radical procedure that involves removing an entire lung. It comes with significant risks, so not all qualifying patients choose it.
Not everyone will qualify for EPP surgery due to its invasiveness. A pleurectomy with decortication (P/D) is another form of surgery that may be an option. Known as lung-sparing surgery, P/D can also extend life expectancy.
Chemotherapy and Immunotherapy for Epithelioid Mesothelioma
If the cancer is too widespread, a patient might not be eligible for surgery. These patients can benefit from chemotherapy and, increasingly, from immunotherapy. Patients who undergo surgery can also benefit from these as additional therapies.
Chemotherapy can be administered in one of two ways:
Systemic Chemotherapy. Chemotherapy administered through an IV circulates drugs throughout the entire body. The drugs target fast-growing cells, which include cancer cells and some healthy cells. This can be effective, but it also causes a lot of side effects when it kills healthy cells.
Regional Perfusion. Another option is to circulate chemotherapy drugs in the abdomen or chest cavity after surgery. This is a newer type of chemotherapy that causes fewer side effects, and that is often more effective. It is called HIPEC when used for peritoneal mesothelioma and HITHOC when used for pleural mesothelioma.
Immunotherapy is increasingly common in the treatment of all types of mesothelioma, sometimes used along with chemotherapy. The U.S. Food and Drug Administration approved a combination of two immunotherapy drugs for treating mesothelioma in 2020.
Nivolumab (Opdivo) with Ipilimumab (Yervoy) became the first new, approved treatment for mesothelioma in decades. Researchers are also finding good results with pembrolizumab (Keytruda) in treating epithelioid and other types of mesothelioma.
Other Treatment Options for Epithelioid Mesothelioma
In addition to the four standard mesothelioma treatments, doctors may use emerging treatments for epithelioid mesothelioma. These include targeted therapies, gene therapies, tumor-treating fields, cryotherapy, and photodynamic therapy.
Patients who qualify may also join clinical trials. These are tests of emerging therapies in human patients. They give patients access to otherwise unavailable treatment options but also come with additional risks.
What Is the Survival Rate for Epithelioid Mesothelioma?
According to the American Cancer Society (ACS), people with epithelioid mesothelioma have better prognoses than other mesothelioma cell types. This is because it spreads less aggressively than sarcomatoid mesothelioma.
The median survival rate for epithelioid mesothelioma is 8 to 14 months, including patients with and without treatment. Studies have shown that many people diagnosed with epithelioid mesothelioma have gone on to live for over five years.
Survival time depends on many factors, not just cell type. One of the most critical factors is treatment. Patients undergoing the most aggressive treatment soon after diagnosis can significantly extend their life expectancies.
One study looked at mesothelioma patients who had undergone surgery and other treatments. Those with epithelioid mesothelioma experienced a median survival time of 23.4 months. Treatment makes a big difference in the outcome.
Talk to your medical team about your diagnosis so you can get all your questions answered. Consider talking to a lawyer as well, who can explain your legal options after past asbestos exposure.
Additional Help and Resources for Epithelioid Mesothelioma Patients
Don't forget to fill out our form to get our free Financial Compensation Packet, filled with information on the experienced asbestos and mesothelioma attorneys in your area. Keep in mind that if you have mesothelioma, asbestos-related lung cancer, or asbestosis, you may be eligible for considerable compensation. For additional assistance, contact us at 800-793-4540.
FREE Financial Compensation Packet
Info on law firms that will recover your

highest compensation

Learn how to get paid in 90 days
File for your share of $30 billion in trust funds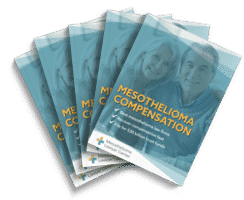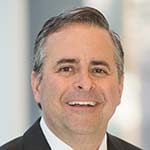 Paul Danziger grew up in Houston, Texas and earned a law degree from Northwestern University School of Law in Chicago. For over 25 years years he has focused on representing mesothelioma cancer victims and others hurt by asbestos exposure. Paul and his law firm have represented thousands of people diagnosed with mesothelioma, asbestosis, and lung cancer, recovering significant compensation for injured clients. Every client is extremely important to Paul and he will take every call from clients who want to speak with him. Paul and his law firm handle mesothelioma cases throughout the United States.