Desmoplastic Mesothelioma
Page Updated on July 25, 2020
Desmoplastic mesothelioma, a cell subtype of malignant mesothelioma, is a variant of another cell type known as sarcomatoid. Although research is still ongoing in order to find favorable treatment options for this subtype, the prognosis is currently grim.
If you or a loved one have mesothelioma, asbestos-related lung cancer, or asbestosis, you may be eligible for a large amount of compensation. Currently, there is over $30 billion in asbestos trust funds. Fill out our form to receive our free Financial Compensation Packet. Our packet is loaded with information on experienced mesothelioma attorneys in your area, how to file a claim for asbestos trust funds, how to get paid in 90 days, and more.
Free

Financial Compensation Packet
Info on law firms that will recover your

highest compensation

Learn how to get paid in 90 days
File for your share of $30 billion in trust funds
About Desmoplastic Mesothelioma
Desmoplastic mesothelioma accounts for around 5-10% of all diagnosed asbestos cases. Its cell characteristics generally lack any sort of pattern. In most instances, this cell type develops in the pleura area or the abdominal area.
Desmoplastic tumors are around 50% fibrous, and with its lack of patterns, it's difficult for doctors to detect. It is considered an aggressive type of cancer, and the earlier its caught, as with other types of asbestos diseases, the better the chances there are more favorable outcomes.
Desmoplastic Mesothelioma Diagnosis
Desmoplastic mesothelioma is diagnosed just like any other asbestos-related illness. Physicians will perform a biopsy in which a sample of the cancerous tumor is taken from the patient's body. The sample is then sent to a pathology lab for testing.
When diagnosing the desmoplastic subtype, doctors look for at least half of the tissues to be fibrous in nature, necrosis in certain areas, spindle-like cells attached to the lung lining or chest wall, and the presence of the p53 tumor suppressor gene protein.
In addition, physicians will typically administer an MRI scan or a CT scan, which can help identify the cells along the lung lining or chest wall. This is important as the desmoplastic subtype can look patternless, as mentioned earlier.
Desmoplastic Mesothelioma Symptoms and Treatment Options
Since desmoplastic mesothelioma tends to occur mostly in the pleural area, it can have the same symptoms as pleural mesothelioma, including:
Chest congestion
Coughing
Fluid buildup in the lungs
Rib and/or back pain
Chest pain
Night sweats
Fever
Weakness and fatigue
Currently, physicians tend to offer palliative treatment for this type of mesothelioma. Palliative treatments help to ease side effects and symptoms, make the patient more comfortable, and help the quality of life, as opposed to trying to cure the cancerous tumors.
Traditional mesothelioma treatments such as chemotherapy and radiation are generally used in order to relieve pressure from the lung area and help reduce tumors.
Curative treatment generally isn't provided for this type of mesothelioma and in turn, most patients will not undergo aggressive surgery to attempt to cure tumorous cancer.
Desmoplastic Mesothelioma Prognosis
Desmoplastic mesothelioma has a grim prognosis. Medical experts indicate that the average survival for patients with desmoplastic mesothelioma is less than a year after diagnosis.
However, this is a rare subtype and more information is needed in order for doctors to formulate a favorable treatment plan that can help extend survival rates.
Currently, studies show that most desmoplastic are in the category of sarcomatoid cancer, which has an extremely low survival rate.
Resources and Help for Asbestos Victims
Remember to fill out our form to get your free Financial Compensation Packet, with information on experienced asbestos and mesothelioma lawyers in your area. Remember, if you've been diagnosed with mesothelioma, asbestos-related lung cancer, or asbestosis, you may be eligible for considerable compensation for medical expenses, lost wages, pain, suffering, and much more. For additional assistance or for any pertinent questions, contact us toll-free at 800-793-4540.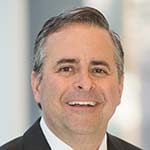 Paul Danziger grew up in Houston, Texas and earned a law degree from Northwestern University School of Law in Chicago. For over 25 years years he has focused on representing mesothelioma cancer victims and others hurt by asbestos exposure. Paul and his law firm have represented thousands of people diagnosed with mesothelioma, asbestosis, and lung cancer, recovering significant compensation for injured clients. Every client is extremely important to Paul and he will take every call from clients who want to speak with him. Paul and his law firm handle mesothelioma cases throughout the United States.