Page Updated on July 25, 2020
Small cell mesothelioma is a rare subtype of mesothelioma, in which the cancerous cells in the tumors are smaller than cells in other types of the disease. There are still not enough cases to determine the best course of treatment for small cell mesothelioma, and the prognosis is usually grim.
If you or a loved one were diagnosed with mesothelioma, asbestos-related lung cancer, or asbestosis, you may be entitled to substantial compensation. We invite you to fill out our form today for a free Financial Compensation Packet, filled with information about experienced mesothelioma lawyers in your area, how to get paid in 90 days, how to file an asbestos trust fund claim, and much more.
Free

Financial Compensation Packet
Info on law firms that will recover your

highest compensation

Learn how to get paid in 90 days
File for your share of $30 billion in trust funds
About Small Cell Mesothelioma
Small cell mesothelioma is generally classified as an epithelial cell type subtype and is less common than other cell subtypes of mesothelioma. Less than 6% of all mesothelioma tumors are small cell.
Small cells usually contain regular mesothelioma cells, along with other cell subtypes. In order to qualify as small cell mesothelioma, at least half of the cells in the mesothelioma tumor must be of the small cell type and characteristics.
Characteristics of Small Cell Mesothelioma
Small cell mesothelioma cells are round, all similar in appearance, and contain a distinguishable single-bland nucleus that's found in the majority of each cell.
Small cell mesothelioma looks like small cell carcinoma, yet without the ribbon patterns that are prevalent throughout carcinoma. In addition, the majority of small cell tumors develop in the abdominal area. In some cases, they'll appear in the lung and heart area.
Small Cell Mesothelioma Diagnosis
It's difficult for physicians to correctly diagnose small cell mesothelioma. As mentioned earlier, small cell mesothelioma can look very similar to other small cell subtypes.
Doctors generally run immunohistochemical tests, which will stain the cell types, and in turn help to tell the differences with each cell type.
However, this is not to indicate that small cell mesothelioma diagnosis is impossible. According to the National Institutes of Health (NIH), an accurate diagnosis of small cell mesothelioma can be provided by the following:
"We conclude that the accurate diagnosis of small cell mesothelioma is possible, provided that the clinical presentation is known, the tumour is adequately sampled and the microscopy carefully assessed."
Physicians usually need to conduct and collect numerous samples before they make an accurate diagnosis of small cell mesothelioma. After the samples are collected and go through testing, they must test negative for other types of cells before an accurate diagnosis is made.
Small Cell Mesothelioma Treatment
Although there are not enough cases of small cell mesothelioma to have a detailed standard of treatment, most doctors approach it the way they would approach any other type of cancer. The usual treatments consist of surgery, chemotherapy, radiation therapy, or a combination of all three. More research and studies are needed in order to determine the best course of treatment.
Small Cell Mesothelioma Prognosis
NIH indicated that the average survival time of small cell mesothelioma patients, according to a study of seven patients, including six men and one woman, is a little over eight months.
Keep in mind, however, that as with forms of mesothelioma, the long-term outlook can vary according to each patient. While some may live only eight months, others may go on to beat the standard prognosis and live for another year, another five years, and even longer.
Overall health, physical activity, levels of stress, age, and how quickly treatment starts all play a factor in the long-term outlook.
In addition, more studies are needed on small cell mesothelioma, including favorable treatment options, which may change the median survival rate.
Additional Resources and Helpful Information for Mesothelioma Patients
Don't forget to fill out our form to get our free Financial Compensation Packet, filled with information on the experienced asbestos and mesothelioma attorneys in your area. For additional assistance, contact us at 800-793-4540.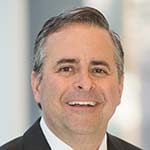 Paul Danziger grew up in Houston, Texas and earned a law degree from Northwestern University School of Law in Chicago. For over 25 years years he has focused on representing mesothelioma cancer victims and others hurt by asbestos exposure. Paul and his law firm have represented thousands of people diagnosed with mesothelioma, asbestosis, and lung cancer, recovering significant compensation for injured clients. Every client is extremely important to Paul and he will take every call from clients who want to speak with him. Paul and his law firm handle mesothelioma cases throughout the United States.