Page Updated on August 04, 2020
The Porter Hayden Company was an insulation manufacturing company that created asbestos-related products that left many people with life-threatening diseases. As mesothelioma lawsuits and other asbestos-related claims began pouring in, Porter Hayden eventually went out of business after filing for bankruptcy protection.
With more than $30 billion currently set aside in trust funds, you may qualify for substantial compensation if you've been diagnosed with mesothelioma, asbestosis, or asbestos-related lung cancer. Fill out our form to receive our free Financial Compensation Packet. Our packet is loaded with information on experienced mesothelioma attorneys in your area, how to file a claim for asbestos trust funds, how to get paid in 90 days, and more.
Free

Financial Compensation Packet
Info on law firms that will recover your

highest compensation

Learn how to get paid in 90 days
File for your share of $30 billion in trust funds
Porter Hayden History
Founded in 1966, Porter Hayden started after a merger between Reid Hayden Inc. and H.W. Porter & Co. Inc.
When the companies combined, they manufactured, sold, and installed insulation in industrial and commercial business throughout numerous decades.
According to a memorandum provided by the Porter Hayden Asbestos Trust Fund, the company primarily did business with:
Electrical, plumbing, and welding companies
Residential sites
Retail sites
Low-rise apartment buildings
As with many insulation manufacturers and distributors in the past, Porter Hayden used asbestos in its products because the toxic set of minerals is resistant to high heat, affordability, and ease of use.
This continued throughout the 1970s, when the Environmental Protection Agency (EPA) placed strict regulations on asbestos use. By then, however, thousands of workers had already been injured from asbestos exposure.
As a string of lawsuits began piling against Porter Hayden, the company filed for bankruptcy.
Porter Hayden Asbestos Lawsuits and Trust Fund
By 2005, more than 60,000 asbestos-related lawsuits had been filed against Porter Hayden, leading to Chapter 11 bankruptcy.
Within two years, however, the company emerged from bankruptcy and reorganized. Part of the reorganization plan included creating an asbestos trust fund to compensate for pending and future cases.
The Porter Hayden Asbestos Trust Fund, also known as the Porter Hayden Bodily Injury Trust, was subsequently created and started accepting claims in 2007.
According to its official site, the asbestos trust fund "was organized to process, liquidate, and pay all valid asbestos personal injury claims for which Porter Hayden Company has legal responsibility."
The trust was initially funded with $40 million and is still accepting asbestos-related from those who were affected because of Porter Hayden's products.
A list of approved job sites where Porter Hayden delivered asbestos-containing products can be found on the official website.
For more information on how to locate approved job sites or any asbestos-related questions in general, call our toll free number at 800-694-4856.
States and Occupations Affected By Porter Hayden
The following Mid-Atlantic states were associated with Porter Hayden's products. The company installed asbestos-containing products at numerous businesses in the following states:
Since Porter Hayden acted as a distributor of products containing asbestos, the company was still considered responsible for diseases and illnesses that occurred due to exposure to the delivered products.
For example, the company is liable for their own employees who manufactured the asbestos insulation, but it is also responsible for those who worked around the products, which primarily has included:
Insulation installers
Insulation repairers
Construction workers
Electricians
Plumbers
Welders
Any worker who came into contact with Porter Hayden's products were at risk of inhaling thin, odorless asbestos fibers. When workers repaired or installed the asbestos-containing insulation, they were in close proximity to toxic asbestos fibers.
Porter Hayden Today
After filing for bankruptcy and reorganizing, Porter Hayden closed its manufacturing and sales doors. Although the company is no longer open for business, it still handles asbestos-related claims.
Additional Information and Resources
Remember, if you've been diagnosed with an asbestos-related illness, there is a good chance you'll qualify for considerable compensation. Remember to fill out our form to get your free Financial Compensation Packet, with information on asbestos and mesothelioma lawyers in your area.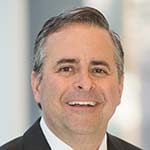 Paul Danziger grew up in Houston, Texas and earned a law degree from Northwestern University School of Law in Chicago. For over 25 years years he has focused on representing mesothelioma cancer victims and others hurt by asbestos exposure. Paul and his law firm have represented thousands of people diagnosed with mesothelioma, asbestosis, and lung cancer, recovering significant compensation for injured clients. Every client is extremely important to Paul and he will take every call from clients who want to speak with him. Paul and his law firm handle mesothelioma cases throughout the United States.