EaglePicher Industries Inc.
Page Updated on October 20, 2023
EaglePicher Industries Inc., known today as EaglePicher Technologies, LLC, manufactures battery, electronics, and energetic devices. The company faced thousands of asbestos-related lawsuits after using asbestos in cement and insulation products. EaglePicher eventually filed for bankruptcy and created an asbestos trust fund.
If you or a loved one suffer from mesothelioma, asbestos-related lung cancer, or asbestosis, you may qualify for substantial compensation. Fill out our form to receive our free Financial Compensation Packet. Our packet is loaded with information on experienced mesothelioma attorneys in your area, how to file a claim for asbestos trust funds, how to get paid in 90 days, and more.
FREE Financial Compensation Packet
Info on law firms that will recover your

highest compensation

Learn how to get paid in 90 days
File for your share of $30 billion in trust funds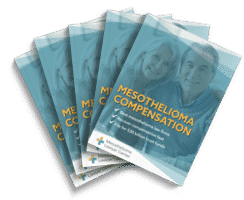 Free

Financial Compensation Packet
Info on law firms that will recover your

highest compensation

Learn how to get paid in 90 days
File for your share of $30 billion in trust funds
Did EaglePicher Use Asbestos?
EaglePicher has long focused on making batteries that did not contain asbestos but also made some construction products.
The construction industry was one of the heaviest users of asbestos for decades. EaglePicher made cement and insulation construction products with asbestos for many years.
EaglePicher Industries Inc. History
EaglePicher's founding dates back to 1843 with the E. & S.J. Conkling Company. That company would become Eagle White Lead Works in 1858. Picher Zinc Company was founded in 1876.
Eagle White Lead and Picher Zinc merged in 1906 to form Eagle-Picher Lead, which would become EaglePicher Industries.
Soon after the merger, EaglePicher expanded its operations to include battery manufacturing. The company mined zinc and diatomaceous earth to make the batteries.
The U.S. military bought many EaglePicher batteries during World War II. Its distribution of the batteries throughout the war made EaglePicher a popular company that quickly expanded.
EaglePicher added more products to its line during its expansion and began manufacturing them with asbestos that it mined.
The military was still a leading customer when EaglePicher made asbestos-containing products. The company was responsible for exposing many military servicemen and servicewomen to asbestos.
EaglePicher continued to use asbestos until around 1975. A string of asbestos-related claims and lawsuits filed against EaglePicher followed. It filed for bankruptcy in 1991 and emerged with an asbestos trust fund.
EaglePicher went bankrupt again in 2005 and emerged in 2009 as EaglePicher Technologies, LLC. OM Group, Inc. acquired EaglePicher in 2010.
What EaglePicher Products Contained Asbestos?
EaglePicher insulation was the main product that contained asbestos. The cement that the company manufactured also contained asbestos. Three brand names of EaglePicher cement contained asbestos:
EaglePicher brands of weatherproofing products that contained asbestos include:
Insulseal
Spray-Mastic
Stalastic
Swetcheck B
Other specific products EaglePicher made with asbestos include:
Hylo pipe covering
Hylo and Supertemp block insulation
Paint
Windows
Fireproofing materials
Industries and Occupations Affected by EaglePicher Industries Inc.
Numerous types of workers came into contact with asbestos via EaglePicher products. Workers exposed to EaglePicher asbestos were employed in different occupations across several industries and included:
Insulators
Drywall installers
Bricklayers
Mechanics
Shipbuilders
Shipyard workers
Navy service members
Construction workers
Many of EaglePicher's products with asbestos went into Navy ships. The Navy used asbestos heavily in ship construction, leaving veterans with high rates of mesothelioma and other asbestos illnesses.
Asbestos Lawsuits Against EaglePicher
Throughout the 1970s and 1980s, asbestos-related claims began mounting against EaglePicher. The company battled these claims and lawsuits for years.
One example was a case brought by Charles Press, who served in the Navy as a sheet metal worker. He served in the Philadelphia Naval Shipyard from the 1940s to the 1970s, peak years of asbestos use.
Press filed one of the first asbestos lawsuits against EaglePicher in 1979 after getting sick from exposure. He died from mesothelioma in 1984. His widow eventually recovered damages in a settlement.
In 1982, Tom Petry, President of EaglePicher, created a reserve fund specifically for those affected by the company's asbestos-containing products.
This lasted until 1990 when U.S. District Judge Jack B. Weinstein stopped asbestos claims and ordered EaglePicher to pay $45 million to all pending cases.
EaglePicher Bankruptcy and Trust Fund
In 1991, EaglePicher filed for Chapter 11 bankruptcy. Part of the bankruptcy agreement included the company creating a reorganization plan to set up an asbestos trust fund.
EaglePicher funded the asbestos trust fund with 10 million shares of its stock, tax refund notes, and $387 million cash. The year it filed for bankruptcy, EaglePicher faced more than $2.5 billion in asbestos-related claims.
The EaglePicher Industries Personal Injury Settlement Trust has paid out millions of dollars to asbestos exposure victims.
In 2005, EaglePicher once again filed for bankruptcy after the company accumulated too much debt, equaling around $500 million. It took until 2009 for the company to fully exit Chapter 11 reorganization.
Contamination at the EaglePicher Superfund Site
The U.S. Environmental Protection Agency (EPA) listed an EaglePicher battery manufacturing facility in New Mexico as a Superfund site. The factory operated from 1964 to 1976 and left behind numerous contaminants, including asbestos and lead.
EaglePicher contributed $4 million to the EPA's effort to study the site and create a cleanup plan. The government provided $22 million. The cleanup project finally began in the summer of 2023. It is a collaboration between the EPA and the New Mexico Environmental Department.
Part of the project includes asbestos abatement in the remaining structures. Soil with lead and asbestos will be removed to approved hazardous waste disposal facilities.
EaglePicher Industries Today
EaglePicher remains in operations today as EaglePicher Technologies. It no longer uses asbestos in any products.
Currently, the company focuses on numerous types of batteries, battery cells, electronics, and energetic devices such as igniters, pyrotechnic switches, gas generators, and cutters. EaglePicher is headquartered in Dearborn, Michigan.
You can work with a mesothelioma lawyer to take legal action and seek compensation if you were exposed to asbestos through EaglePicher.
Additional Resources and Legal Information for Asbestos Victims
If you've been injured by asbestos, keep in mind that there is a good chance that you'll qualify for considerable compensation. Remember to fill out our form to get your free Financial Compensation Packet, with information on asbestos and mesothelioma lawyers in your area.
FREE Financial Compensation Packet
Info on law firms that will recover your

highest compensation

Learn how to get paid in 90 days
File for your share of $30 billion in trust funds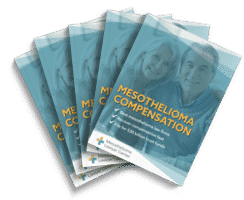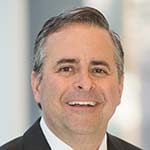 Paul Danziger grew up in Houston, Texas and earned a law degree from Northwestern University School of Law in Chicago. For over 25 years years he has focused on representing mesothelioma cancer victims and others hurt by asbestos exposure. Paul and his law firm have represented thousands of people diagnosed with mesothelioma, asbestosis, and lung cancer, recovering significant compensation for injured clients. Every client is extremely important to Paul and he will take every call from clients who want to speak with him. Paul and his law firm handle mesothelioma cases throughout the United States.