Page Updated on July 31, 2020
The Congoleum Corporation is a flooring manufacturer based out of Mercerville, New Jersey. Although the company is still in operation today, it faced numerous asbestos lawsuits after it extensively used asbestos-containing products. Consequently, Congoleum filed for bankruptcy to help compensate the mounting asbestos claims.
If you or a loved one suffer from mesothelioma, asbestos-related lung cancer, or asbestosis, you may qualify for substantial compensation. Currently, there is over $30 billion in asbestos trust funds, awaiting those who've been diagnosed with an asbestos illness. We invite you to fill out our form today for a free Financial Compensation Packet, filled with information about experienced mesothelioma lawyers in your area, how to get paid in 90 days, how to file an asbestos trust fund claim, and much more.
Free

Financial Compensation Packet
Info on law firms that will recover your

highest compensation

Learn how to get paid in 90 days
File for your share of $30 billion in trust funds
Congoleum Corporation History
Congoleum established in 1886 as a simulated wood flooring and floor cloth manufacturer.
Its first headquarters were in Kirkcaldy, Scotland, after founder Michael Nairn started selling sailcloth and painted floor cloths. Nairn's son, Sir Michael Nairn, purchased the company from his father and moved its headquarters to Mercerville, New Jersey.
Sir Michael Nairn began manufacturing linoleum flooring in the U.S. under the name Nairn Linoleum. Eventually, the company began a partnership with a Congoleum supplier. Shortly after, the company's name changed to Congoleum-Nairn.
During the 1950s, the company added vinyl flooring for its stylish looks and inexpensive price. The business began to expand rapidly, and in the 1960s, the company changed its name once again to Congoleum Corporation.
In 1993, Congoleum began a merger with Amtico Floors and bought a 513,000-square-foot building in order to manufacture and distribute its products throughout the U.S. and Canada.
As with most manufacturers in the past, Congoleum heavily relied on asbestos for its fire and heat-resistance properties.
Before the Environmental Protection Agency's (EPA) strict regulations on asbestos use, Congoleum used asbestos in a number of products. The products were then delivered to multiple distributors.
From 1943 to 1987, Congoleum manufactured the following asbestos-containing products:
Asphalt tiles
Sheet flooring
Countertops
Gold Seal flooring products
Cushioned vinyl
Flor-Ever vinyl products
Ultraflor products
Dynasty products
Congoleum Corporation Lawsuits
After an influx of asbestos-related lawsuits against the company, Congoleum attempted to file for bankruptcy in 1993. However, it wasn't until 2010 before the company was allowed a reorganization plan.
According to court documents, some of the people who filed claims said they were aware of asbestos since the products were labeled with a warning. Yet, the majority of employees, customers, and installers never received any warnings.
In addition to Congoleum, many of the claims listed numerous other manufacturers as well.
Since its insurance companies refused to pay compensation to the claimants, Congoleum was forced to handle and fight all asbestos-related claims.
In July 2010, the New Jersey District Court finally approved a reorganization plan for Congoleum.
The company placed around $270 million into the trust. Over 50% of Congoleum's stock was placed into the trust in order to pay claimants' medical costs, as well as death benefits to those who passed away from asbestos illnesses.
Congoleum Corporation Today
Congoleum Corporation is still in operations, but none of its current products contain asbestos. In 2004, the company began a partnership with 3M and started offering resilient flooring that contains Scotchgard Protector.
Congoleum products are found in numerous retail stores across. The company's manufacturing facilities are located in New Jersey, Maryland, and Pennsylvania.
Additional Resources and Legal Help for Asbestos Victims
If you've been injured by asbestos, keep in mind that there is a good chance that you'll qualify for considerable compensation. Don't forget to fill out our form to get our free Financial Compensation Packet, filled with information on the experienced asbestos and mesothelioma attorneys in your area.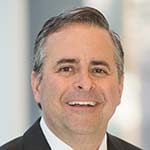 Paul Danziger grew up in Houston, Texas and earned a law degree from Northwestern University School of Law in Chicago. For over 25 years years he has focused on representing mesothelioma cancer victims and others hurt by asbestos exposure. Paul and his law firm have represented thousands of people diagnosed with mesothelioma, asbestosis, and lung cancer, recovering significant compensation for injured clients. Every client is extremely important to Paul and he will take every call from clients who want to speak with him. Paul and his law firm handle mesothelioma cases throughout the United States.