General Aniline and Film (GAF) Corporation
Page Updated on July 31, 2020
The General Aniline and Film Corporation, better known as GAF, is a roofing manufacturer based out of Wayne, New Jersey. Prior to the late 1970s, GAF used an excessive amount of asbestos in many of its products. Employees, contractors, and consumers were on the receiving end of toxic asbestos exposure, resulting in fatal illnesses.
If you or a loved one suffer from mesothelioma, asbestos-related lung cancer, or asbestosis, you may qualify for substantial compensation. Currently, there is over $30 billion in asbestos trust funds, awaiting those who've been diagnosed with an asbestos illness. Fill out our form to get a free Financial Compensation Packet. You'll learn about the experienced mesothelioma lawyers in your area, how to get paid in 90 days, how to file a claim for the asbestos trust funds, and more.
Free

Financial Compensation Packet
Info on law firms that will recover your

highest compensation

Learn how to get paid in 90 days
File for your share of $30 billion in trust funds
GAF History
GAF was originally established in 1929 under the company name I.G. Farben-industries, more commonly known as I.G. Dyes. In 1939, the company changed its name to General Aniline and Film (GAF) Corporation after the purchase of General Aniline Works, a chemical company, and after merging with Agfa-Ansco Corporation, a photography supplies company.
In 1942, the U.S. government seized GAF. The company was then managed by directors appointed by the government up until 1965. During this time, the company languished, as the appointed directors did a poor job in marketing its business.
GAF went public in 1965, and shortly after, bought the Ruberoid Corporation, a roofing company. The GAF Corporation became the company's official, public name in 1968.
In the 1980s, GAF started manufacturing construction products that were distributed to home-building companies. This was a lucrative move for GAF, which resulted in a spin-off roofing business for the company, the Building Materials Corporation.
Despite its growth and success after going public, GAF faced a series of asbestos-related lawsuits, mainly stemming from the Ruberoid products. Once GAF purchased Ruberoid, it took on all of its pending and future lawsuits, including claims that resulted from a Virginia asbestos mine that GAF acquired with the purchase of Ruberoid.
GAF Lawsuits
GAF became one of the biggest companies during the 1980s to face asbestos claims. In turn, it helped to create the Asbestos Claims Facility, which assists large companies in defending or settling asbestos-related claims.
The Asbestos Claims Facility didn't last long, but GAF continued on with the company after it reorganized and renamed itself as the Center for Claims Resolution.
However, the asbestos-related lawsuits kept rising against GAF, and by 2000, the company was facing over 70,000 cases. The company held on and spent over $1 billion in claim settlements by 2001.
The mounting claims proved to be too much for GAF, and in 2001, it filed for Chapter 11 bankruptcy.
GAF Bankruptcy
Under Chapter 11 bankruptcy, a reorganization plan for GAF consisted of establishing an asbestos trust fund, which is used to compensate those who have pending asbestos-related cases against the company, in addition to any future asbestos-related cases.
The trust fund was created in 2009, after GAF's emergence from bankruptcy. The company funded the asbestos trust fund with $770 million.
Occupations Affected by GAF
The majority of workers affected by GAF stem from those who worked in the Virginia asbestos mine.
As mentioned earlier, once GAF acquired Ruberoid, it became responsible for all of its properties, including the asbestos mine. Many other occupations were also affected by GAF's asbestos-containing products, including:
Asbestos installers
Asbestos removers
Workers in the Ruberoid manufacturing facilities
Roofers
Construction workers
In addition, consumers were also placed at risk because of the asbestos-containing construction materials shipped to a myriad of companies during the 1980s.
GAF Asbestos-containing Products
GAF was responsible for manufacturing and selling an array of asbestos-containing products, including the following:
Aristo and Imperial insulation
Insulation cement
Pipe coverings
Asbestos paper
Roofing felt
Painting products
Vinyl Flooring
Sponge felts
Luran
Ruberoid Air Cell
Woolfelt
Wallocell
Additional Resources and Legal Information for Asbestos Victims
If you've been injured by asbestos, keep in mind that there is a good chance that you'll qualify for considerable compensation. Remember to fill out our form to get your free Financial Compensation Packet, with information on asbestos and mesothelioma lawyers in your area. If you have questions or need additional assistance, contact us at 800-793-4540.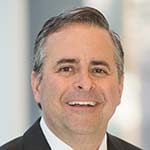 Paul Danziger grew up in Houston, Texas and earned a law degree from Northwestern University School of Law in Chicago. For over 25 years years he has focused on representing mesothelioma cancer victims and others hurt by asbestos exposure. Paul and his law firm have represented thousands of people diagnosed with mesothelioma, asbestosis, and lung cancer, recovering significant compensation for injured clients. Every client is extremely important to Paul and he will take every call from clients who want to speak with him. Paul and his law firm handle mesothelioma cases throughout the United States.