Page Updated on July 31, 2020
C. E. Thurston, also known as C.E. Thurston and Sons, is an insulation and refractory contracting company based out of Norfolk, Virginia. Numerous insulation companies once used asbestos in their products for its heat and fire resistance. C.E. Thurston was responsible for the distribution of many of these asbestos-containing products.
With more than $30 billion currently set aside in trust funds, you may qualify for substantial compensation if you've been diagnosed with an asbestos-related disease. We invite you to fill out our form today for a free Financial Compensation Packet, filled with information about experienced mesothelioma lawyers in your area, how to get paid in 90 days, how to file an asbestos trust fund claim, and much more.
Free

Financial Compensation Packet
Info on law firms that will recover your

highest compensation

Learn how to get paid in 90 days
File for your share of $30 billion in trust funds
C.E. Thurston History
Established in 1919, C.E. Thurston started out as a mechanical packing and manufacturing company in Virginia. The company later added insulation contracting to its business, and began offering services to numerous businesses and home overs. This included insulation removal, repair, and installation.
Although C.E. Thurston was not personally responsible for manufacturing asbestos, the myriad of companies that the business worked with did manufacture the lethal minerals. In 1991, C.E. Thurston bought Mechanical Insulation Services, Inc., an insulation contractor.
Shortly after, the company also bought the Ambrose Insulation Company. Acquiring these companies allowed C.E. Thurston to grow significantly as a business, but through the purchases, thousands of asbestos-related lawsuits were attached.
C.E. Thurston Asbestos Lawsuits
After C.E. Thurston began facing asbestos-related lawsuits, the company into the Wellington Agreement in 1985, with 33 other companies.
According to the Duke University School of Law, the Wellington Agreement was a signed agreement created in order for select companies to handle massive amounts of asbestos-related claims.
It was named after Harry Wellington, the former Dean of Yale University Law School. Unfortunately, the agreement was suspended only a few short years later after several companies withdrew.
Afterward, C.E. Thurston attempted another agreement known as the Center for Claims Resolution (CCR). It started in 2001, but in 2003, the company decided to handle asbestos-related claims alone and filed for Chapter 11 bankruptcy.
As a result, the C.E. Thurston & Sons Asbestos Trust was created, which remains open today.
As of 2006, around $53 million was in the company's trust fund. In 2012, it was temporarily suspended while the payment percentage for each claim was investigated.
A few months later, the trust fund opened again with a new payment percentage for claimants: 25%.
Although the percentage revision lowered the payment amount for claimants, it was necessary in order to compensate future asbestos claims.
C.E. Thurston Today
C.E. Thurston remains in operation. Instead of working with companies associated with asbestos use, the business is now a leading company in asbestos abatement and lead abatement.
The company still offers insulation contracting services but focuses on customers in the commercial and industrial sectors.
Occupations Affected by C.E. Thurston
As mentioned earlier, C.E. Thurston did not directly manufacture asbestos, but they were responsible for hiring workers to distribute and install asbestos-containing insulation.
Consequently, insulation installation workers face the highest risks of developing mesothelioma, asbestosis, and other forms of illnesses caused by asbestos exposure.
None of the workers were required to wear protective gear and clothing to help reduce the risk of asbestos fibers inhalation.
Further, people who never worked for C.E. Thurston, but were around the products that the company distributed are also at risk for developing life-threatening diseases, including:
Repair workers
Construction workers
Painters
Shipbuilders
Ship mechanics
Additional Resources for Asbestos Victims
Remember, if you've been diagnosed with an asbestos-related illness, there is a good chance you'll qualify for considerable compensation. Don't forget to fill out our form to get our free Financial Compensation Packet, filled with information on the experienced asbestos and mesothelioma attorneys in your area.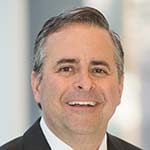 Paul Danziger grew up in Houston, Texas and earned a law degree from Northwestern University School of Law in Chicago. For over 25 years years he has focused on representing mesothelioma cancer victims and others hurt by asbestos exposure. Paul and his law firm have represented thousands of people diagnosed with mesothelioma, asbestosis, and lung cancer, recovering significant compensation for injured clients. Every client is extremely important to Paul and he will take every call from clients who want to speak with him. Paul and his law firm handle mesothelioma cases throughout the United States.