Rutland Fire Clay Company
Page Updated on August 05, 2020
Rutland Fire Clay Company was a stove manufacturer and home repair company based out of Vermont. Although the company changed its named and discontinued using asbestos years ago, its long association with mixing it in products eventually led to asbestos-related claims and mesothelioma lawsuits.
If you or a loved one were diagnosed with mesothelioma, asbestosis, or asbestos-related lung cancer, you may be entitled to substantial compensation. Fill out our form to receive our free Financial Compensation Packet. Our packet is loaded with information on experienced mesothelioma attorneys in your area, how to file a claim for asbestos trust funds, how to get paid in 90 days, and more.
Free

Financial Compensation Packet
Info on law firms that will recover your

highest compensation

Learn how to get paid in 90 days
File for your share of $30 billion in trust funds
Rutland Fire Clay Company History
Founded in 1883 in Montpelier, Vermont, the Rutland Fire Clay Company started out marketing a sole product, the stove lining, which aimed to make stoves more efficient to use and easier to clean.
With the success of its first product, Rutland expanded its product line to include construction materials and home repair items.
During World War II, product demand increased after the need for creosote-containing products, which are known to reduce soot in stoves, furnaces, and fireplaces, increased.
In addition to adding creosote to the company's product line, Rutland also added asbestos for its proven resistance to heat and fire.
Asbestos use led to diseases, which led to numerous asbestos-related lawsuits against Rutland, mostly from workers who developed toxic illnesses such as mesothelioma and asbestos-related lung cancer.
Rutland Asbestos Lawsuits and Trust Fund
By 1999, with more than 50,000 pending asbestos-related cases, Rutland filed for Chapter 11 bankruptcy, citing over $67 million in both current and future asbestos claims as the reason.
As part of the Chapter 11 plan, Rutland agreed to set up an asbestos trust fund to compensate all asbestos-related lawsuits.
When the company emerged from bankruptcy in 2000, it established the Rutland Fire Clay Asbestos Trust Agreement.
Along with Rutland, two other companies created a trust fund under the Asbestos Resolution Trust, resulting in payments for claimants differing a bit from other trust funds.
According to the Asbestos Resolution Trust's official site, the payment process for asbestos-related claims are as follows:
The amount to be paid will be based on available funds and the total number of claims.
Claims will be paid on a first received priority basis randomized in seven (7) day intervals.
Claim payments were made on July 28th for many of the claimants accepted by the Rutland Fire Clay Asbestos Trust.
Claim payments were made on September 30th for many of the claimants accepted by the M.H. Detrick Co. Asbestos Trust and the Rock Wool Mfg. Co. Asbestos Trust.
A total of $8 million was placed into the fund by Rutland.
Occupations Affected by Rutland
Since the majority of Rutland products were created for home improvement or construction projects, many construction workers were affected by the company's asbestos-containing products.
In addition, military veterans and those who worked in factories preparing the products were at risk of developing life-threatening illnesses.
The following Rutland products have been confirmed to contain up to 10% chrysotile asbestos:
Rutland Boiler Covering
Rutland Furnace Cement
Rutland Ready-Mixed Joint Cement
Rutland Wallboard Joint Cement
Rutland Roofing Cement No. 4
Rutland Roofing Cement No. 7
Rutland Today
Now known as Rutland Products, the company continues to sell a line of stove and fireplace maintenance products.
According to the company website, Rutland offers over 700 products, ranging from fire starters, silicone sealants, chimney cleaning supplies, stove door replacement gaskets, and more. The company no longer uses asbestos in any of its products.
Additional Help and Resources for Mesothelioma Victims
Remember, if you've been diagnosed with an asbestos illness, you may qualify for significant compensation. Remember to fill out our form to get your free Financial Compensation Packet, with information on asbestos and mesothelioma lawyers in your area.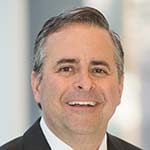 Paul Danziger grew up in Houston, Texas and earned a law degree from Northwestern University School of Law in Chicago. For over 25 years years he has focused on representing mesothelioma cancer victims and others hurt by asbestos exposure. Paul and his law firm have represented thousands of people diagnosed with mesothelioma, asbestosis, and lung cancer, recovering significant compensation for injured clients. Every client is extremely important to Paul and he will take every call from clients who want to speak with him. Paul and his law firm handle mesothelioma cases throughout the United States.