Page Updated on August 03, 2020
Although the company doesn't use asbestos in its products anymore, M.H. Detrick Company's long-term use resulted in an onslaught of asbestos-related lawsuits and claims. The number of cases against M.H. Detrick grew so high that the company filed for bankruptcy and created an asbestos trust fund to help compensate both pending and future asbestos cases.
If you or a loved one were diagnosed with mesothelioma, asbestosis, or asbestos-related lung cancer, you may be entitled to substantial compensation. Fill out our form to get a free Financial Compensation Packet. You'll learn about the experienced mesothelioma lawyers in your area, how to get paid in 90 days, how to file a claim for the asbestos trust funds, and more.
Free

Financial Compensation Packet
Info on law firms that will recover your

highest compensation

Learn how to get paid in 90 days
File for your share of $30 billion in trust funds
M.H. Detrick History
Founded in 1925, the M.H. Detrick Company started in Illinois as a heat enclosure manufacturer. The company began as a relatively small business but it quickly became an industry leader in heat enclosures and began adding various heat enclosure products to its lines, such as refractory linings and steel.
The company's creation and distribution of refractory tiles are what pushed M.H. Detrick's success even further.
Known to withstand high heat and fire, refractory tiles (also known as fire bricks) were used in furnaces, fireplaces, heat enclosures, and kilns. Yet, the product's resistance to heat and fire was contributed to asbestos, a deadly set of minerals known for heat and fire resistance, easy availability, and affordability.
M.H. Detrick used excessive amounts of asbestos in its products, leading to thousands of asbestos-related claims. Court documents indicate that M.H. Detrick relied on asbestos from the 1930s until the mid-1960s.
M.H. Detrick Lawsuits and Bankruptcy
In most asbestos-related lawsuits against M.H. Derrick, the company was named as defendants alongside other companies that manufactured asbestos.
However, M.H. Detrick was included in so many asbestos-related claims that it filed for Chapter 11 bankruptcy in 1998.
Part of the company's bankruptcy agreement included creating an asbestos trust fund in order to compensate for any pending and future asbestos-related claims.
On August 21, 2002, after M.H. Detrick emerged from bankruptcy, the M. H. Detrick Company Asbestos Trust (the "Trust") was established.
Under Sections 101(5) and 524(g)(5) of the Bankruptcy Code, the asbestos trust assumed all asbestos-related claims against M.H. Detrick. A total of $3 million was placed in the trust in 2002.
In 2011, the asbestos trust fund closed.
Occupations Affected by M.H. Detrick
Since M.H. provided materials for a lot of industries, numerous workers from various occupations were affected by the company's asbestos-containing products.
The most common types of occupations affected included:
Steel workers
Construction workers
Boiler manufacturers
Fiberglass workers
Those who worked in the aluminum and lead industry
M.H. Detrick Asbestos-containing Products
For over 20 years, as previously mentioned, M.H. Detrick was responsible for manufacturing numerous products that contained asbestos, including the following:
Mineral wool block
Insulating cement
Finishing cement
Fireproofing cement
Asbestos rope
Detroc asbestos board
Casing cement
Plastic and block insulation
Hitherm (insulation brand)
Asbestolux (wall and ceiling board brand)
Super 711 (sealant brand)
Permiseal (waterproofing brand)
Boiler coatings
Pipe covering
M.H. Detrick Today
M.H. Detrick is still in operation today and based out of Mokena, Illinois. The company continues to focus on refractory heat enclosures and still provides insulation, pre-fired brick, and heat-resistant castings.
M.H. Detrick no longer uses asbestos in any of its products.
Additional Information for Asbestos Victims
Don't forget to fill out our form to get our free Financial Compensation Packet, filled with information on the experienced asbestos and mesothelioma attorneys in your area. For additional assistance, contact us at 800-793-4540.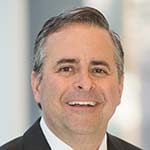 Paul Danziger grew up in Houston, Texas and earned a law degree from Northwestern University School of Law in Chicago. For over 25 years years he has focused on representing mesothelioma cancer victims and others hurt by asbestos exposure. Paul and his law firm have represented thousands of people diagnosed with mesothelioma, asbestosis, and lung cancer, recovering significant compensation for injured clients. Every client is extremely important to Paul and he will take every call from clients who want to speak with him. Paul and his law firm handle mesothelioma cases throughout the United States.