Rock Wool Manufacturing Company
Page Updated on June 22, 2019
Rock Wool Manufacturing Company is an insulation production company based out of Leeds, Alabama. Although the company no longer uses asbestos in any of its products, its long history of relying on the toxic set of minerals resulted in thousands of asbestos-related lawsuits.
Eventually, Rock Wool filed for bankruptcy in order to compensate workers who developed life-threatening illnesses after exposure to the company's asbestos-containing products.
If you suffer from mesothelioma, asbestosis, or asbestos-related lung cancer, you may be eligible for a large amount of compensation. Currently, there is over $30 billion in asbestos trust funds, set up for those who have been diagnosed with an asbestos-related illness. We invite you to fill out our form today for a free Financial Compensation Packet, filled with information about experienced mesothelioma lawyers in your area, how to get paid in 90 days, how to file an asbestos trust fund claim, and much more.

Rock Wool Manufacturing Company History
Rock Wool Manufacturing Company started in 1943 as a residential blowing wool insulation manufacturing company. By the 1950s, the company expanded considerably and started manufacturing mineral wool boards and insulating cements for the industrial market. The company continued to grow throughout the next several decades, adding numerous construction-related products to its line.
By the late 1980s, Rock Wool stopped using asbestos in its products, but by that time, many people had already been affected by the company's products. Over the next numerous years, Rock Wool faced numerous asbestos-related lawsuits.
Rock Wool Manufacturing Company Bankruptcy and Lawsuits
By 1996, the amount of asbestos-related cases against Rock Wool were so high that the company filed for Chapter 11 bankruptcy. Part of the conditions of filing bankruptcy was to set up an asbestos trust fund once the company emerged from bankruptcy.
Consequently, once Rock Wool emerged, the Asbestos Resolution Trust was created, which pays for all current and future asbestos-related claims against the company. The trust fund is intended for both personal injury and property damage asbestos claims.
According to the trust fund's official site:
The amount to be paid will be based on available funds and the total number of claims.
Claims will be paid on a first received priority basis randomized in seven (7) day intervals.
Claim payments were made on July 28th for many of the claimants accepted by the Rutland Fire Clay Asbestos Trust.
Claim payments were made on September 30th for many of the claimants accepted by the M.H. Detrick Co. Asbestos Trust and the Rock Wool Mfg. Co. Asbestos Trust.
Occupations Affected By Rock Wool Manufacturing Company
Since Rock Wool's products were distributed to different residential and industrial buildings, not only were former Rock Wool employees affected, but a number of workers in numerous other occupations fell ill after working around the company's products, including:
Navy crew members
Shipbuilders
Construction workers
Power plant workers
Electricians
Manufacturers
Warehouse workers
Technicians
Painters
Rock Wool Asbestos Products
As mentioned earlier, Rock Wool used asbestos in a variety of its products for numerous years, including the following:
One Shot Insulating Cement
High Temp Insulating Cement
Thermal Pipe Insulation
Rock Wool Manufacturing Company Today
Rock Wool is currently still in business and its headquarters remain in Leeds, Alabama. The majority of the company's products are under the brand name Delta, and include insulation, mesh blankets, fibreboard, and more. As aforementioned, Rock Wool no longer uses asbestos in any of it products.
Additional Information and Resources for Asbestos Victims
If you've been injured by asbestos, keep in mind that there is a good chance that you'll qualify for considerable compensation. Don't forget to fill out our form to get our free Financial Compensation Packet, filled with information on the experienced asbestos and mesothelioma attorneys in your area.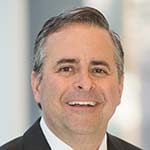 Paul Danziger grew up in Houston, Texas and earned a law degree from Northwestern University School of Law in Chicago. For over 25 years years he has focused on representing mesothelioma cancer victims and others hurt by asbestos exposure. Paul and his law firm have represented thousands of people diagnosed with mesothelioma, asbestosis, and lung cancer, recovering significant compensation for injured clients. Every client is extremely important to Paul and he will take every call from clients who want to speak with him. Paul and his law firm handle mesothelioma cases throughout the United States.