Federal-Mogul Corporation
Page Updated on July 31, 2020
The Federal-Mogul Corporation is a manufacturing company for a variety of industrial products. The company no longer uses asbestos in products, but its past association with high asbestos use led to workers and consumers falling ill to life-threatening illnesses.
If you or a loved one were diagnosed with mesothelioma, asbestos-related lung cancer, or asbestosis, you may be entitled to substantial compensation. Fill out our form to receive our free Financial Compensation Packet. Our packet is loaded with information on experienced mesothelioma attorneys in your area, how to file a claim for asbestos trust funds, how to get paid in 90 days, and more.
Free

Financial Compensation Packet
Info on law firms that will recover your

highest compensation

Learn how to get paid in 90 days
File for your share of $30 billion in trust funds
Federal-Mogul Corporation History
Federal-Mogul was created in 1899 by J. Howard Muzzy and Edward Lyon. The founders formed two companies together to create the Muzzy-Lyon Company.
Shortly after, they acquired a subsidiary, Mogul Metal Company, and began to manufacture diecast bearings for engines. In 1910, the company's first major order came when Buick asked for 10,000 bearings.
In 1924, Mogul Metal Company merged with Federal Bearing and Bushing and became known as Federal-Mogul Corporation. The company continued to slowly expand, but the years 1941 through 1945 provided the biggest growth after Federal-Mogul began producing products to help during World War II.
Thereafter, Federal-Mogul purchased numerous other manufacturers to add to its growing business.
Federal-Mogul and Asbestos Use
When Federal-Mogul purchased additional companies, they did so knowing that these businesses manufactured asbestos-containing materials.
Two manufacturers, in particular, Turner & Newall and Fel-Pro, were known for their heavy use of asbestos in seals, gaskets, construction materials, and more.
By 2001, the sheer amount of asbestos-related against Federal-Mogul reached to a point in which they filed for Chapter 11 bankruptcy. It took six years for the company to fully come out of bankruptcy.
Once it emerged from bankruptcy, the company created an asbestos trust fund as part of a reorganization agreement.
In 2007, the amount funded to the trust fund, which is to be used to compensate pending and future claims, was around $635 million.
Federal-Mogul Asbestos Claims and Lawsuits
Although Federal-Mogul tried earnestly to avoid filing for bankruptcy, nothing could prevent the company from facing the overabundant and growing amount of asbestos-related claims and lawsuits.
By the time Federal-Mogul filed for bankruptcy, there were already over 300,000 claims. The following asbestos-related lawsuit is just one of the numerous cases that Federal-Mogul faced:
Texaco Workers' Lawsuit
In 2001, a total of 22 former Texaco employees and contractors won $35.2 million in an asbestos-related lawsuit against Federal-Mogul's former owners.
According to court documents, the workers were employed at one of Texaco's refineries where they worked with and around Flexitallic gaskets that contained excessive amounts of asbestos.
The plaintiffs were eventually diagnosed with asbestosis after working at the refinery from the 1940s through the 1970s.
The former owners of Federal-Mogul that were found liable for damages included U.S. Gypsum Co. and Gasket Holdings (the owners of Flexitallic). Individual plaintiffs were awarded $1.6 million each.
Occupations Affected by Federal-Mogul Products
The vast manufacturing and distribution of asbestos-containing products placed workers in variety of occupation in danger of fatal health problems. The following occupations are among the most common that were affected by Federal-Mogul's products:
Construction workers
Auto mechanics
Shipyard workers
Refinery workers
Refractory plant workers
Employees who manufactured products for companies that were acquired by Federal-Mogul
Federal-Mogul Corporation Today
Federal-Mogul is currently still in operations. Known as Federal-Mogul Holdings Corporation, the company focuses on supplying various automotive and equipment parts to the world.
It also designs, creates, and manufactures original equipment power-train components, as well as systems protection products, which is used for transportation applications.
Additional Information and Legal Resources for Asbestos Victims
If you've been diagnosed with mesothelioma, asbestosis, or asbestos-related lung cancer, you may for significant compensation. Remember to fill out our form to get your free Financial Compensation Packet, with information on asbestos and mesothelioma lawyers in your area.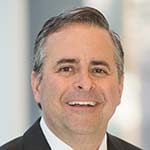 Paul Danziger grew up in Houston, Texas and earned a law degree from Northwestern University School of Law in Chicago. For over 25 years years he has focused on representing mesothelioma cancer victims and others hurt by asbestos exposure. Paul and his law firm have represented thousands of people diagnosed with mesothelioma, asbestosis, and lung cancer, recovering significant compensation for injured clients. Every client is extremely important to Paul and he will take every call from clients who want to speak with him. Paul and his law firm handle mesothelioma cases throughout the United States.