Armstrong Cork Company (Armstrong Contracting and Supply, ACandS)
Page Updated on October 16, 2023
The Armstrong Cork Company, also known as the Armstrong Contracting and Supply Company (ACandS), sold and installed insulation products using asbestos for many years. Asbestos use led to exposure, and many workers who later got sick filed lawsuits against the company.
There is currently more than $30 billion available in asbestos trust funds. If you or a loved one have been diagnosed with mesothelioma, asbestos-related lung cancer, or asbestosis, keep in mind that you may be entitled to substantial compensation. Fill out our form to receive our free Financial Compensation Packet. Our packet is loaded with information on experienced mesothelioma attorneys in your area, how to file a claim for asbestos trust funds, how to get paid in 90 days, and more.
FREE Financial Compensation Packet
Info on law firms that will recover your

highest compensation

Learn how to get paid in 90 days
File for your share of $30 billion in trust funds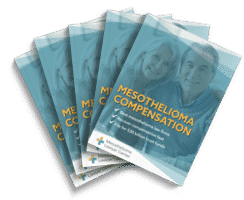 Free

Financial Compensation Packet
Info on law firms that will recover your

highest compensation

Learn how to get paid in 90 days
File for your share of $30 billion in trust funds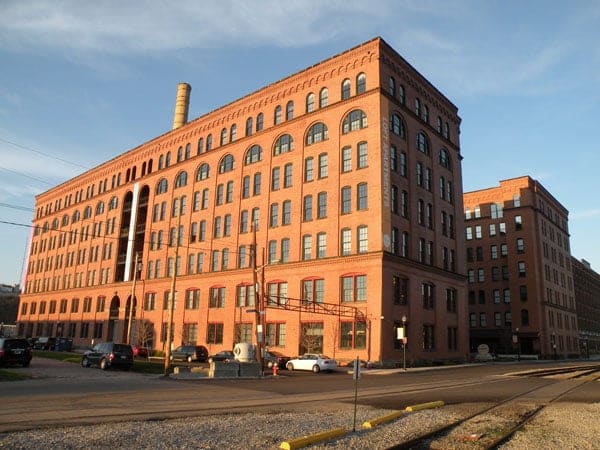 Did ACandS (Armstrong Cork) Use Asbestos?
As Armstrong Cork Company, and for a period of time as ACandS, Armstrong used asbestos products. It did not make asbestos insulation. ACandS bought, sold, and installed asbestos insulation for many years.
The distribution of asbestos insulation to many other industries and workplaces put both ACandS workers and workers at other companies at high risk for asbestos exposure.
ACandS History
The history of ACandS dates back to the founding of the Armstrong Cork Company in the 1860s.
Armstrong grew into a nationwide insulation company for cold storage facilities in the 1920s and 1930s. It expanded by buying out numerous other insulation companies.
When business began to decline after World War II, Armstrong created two different companies offering different products in an attempt to expand.
It spun off a subsidiary, Armstrong Contracting and Supply Corporation, to focus on contracting. This remained separate from the insulation contracting part of the business.
The spin-off worked, but it also meant that the company shifted from cork insulation to asbestos insulation.
In the 1960s, Armstrong decided to change its focus to home interiors. It changed the name of Armstrong Contracting and Supply to ACandS. The company sold ACandS to a group of its employees.
Irex Corporation helped facilitate the transition to ACandS as an employee-owned business. It acquired all of ACandS's stock and then offered it to employees in 1970.
Irex became the parent company of ACandS. After facing lawsuits over asbestos exposure, ACandS filed for bankruptcy in 2002 and opened an asbestos trust fund. Irex continued insulation work but stopped using asbestos and added an asbestos abatement service.
What Asbestos Products Did ACandS Use?
Although it never made asbestos products, Armstrong supplied asbestos products to other companies. ACandS used a wide array of asbestos-containing products in its contracting work, including the following:
Cement
Pipe insulation
Rollboards
Paper
Tiles
Limpet spray
Armabestos
Armstrong Cork/ACandS used asbestos products from 1958 through 1985. It stopped using friable asbestos in 1974. Friable asbestos is the most harmful type of asbestos because it readily sheds fibers increasing exposure risks.
Who Was at Risk of Asbestos Exposure from ACandS?
Different types of workers for various companies risked asbestos exposure because of ACandS. The company supplied and installed asbestos insulation and some other construction products.
Some of the workers with the highest risks of exposure installed the insulation. Any workers who repaired or replaced asbestos insulation were also at risk.
Other types of construction workers risked exposure, including pipefitters and plumbers who handled asbestos pipe insulation. Shipyard workers also used asbestos insulation supplied by ACandS.
ACandS Mesothelioma Lawsuits
Over more than 20 years, starting in the early 1980s throughout 2002, ACandS dealt with over 200,000 mesothelioma and asbestos lawsuits. The company filed for Chapter 11 bankruptcy protection and set up an asbestos trust to handle future claims.
At first, ACandS was denied bankruptcy protection in 2002 after a judge ruled that they did not give enough compensation to future victims. In 2007, ACandS applied again, but with a much higher trust fund amount than their previous attempt: $400 million.
Numerous people have already won their lawsuits against ACandS, including many who worked for other companies that used ACandS products for insulation:
In 2001, before filing for bankruptcy, ACandS lost a mesothelioma trial filed by five different plaintiffs. All five plaintiffs worked around products and equipment that contained asbestos-containing parts supplied by ACandS. The company was mandated to pay $40 million.
William Roberts developed peritoneal mesothelioma after working for PSI Energy, Inc. He handled asbestos insulation supplied by ACandS. Roberts won a jury award of $2.8 million. His wife received $1 million. The case went to the Indiana Supreme Court, which upheld the decisions and denied ACandS's appeals.
Ramona Stegemoller and her husband Lee sued ACandS and other companies after she developed an asbestos illness. Lee worked as an insulator and inadvertently exposed Ramona to asbestos fibers on his clothing. She got sick from secondhand asbestos exposure.
Some people who worked for the military were compensated after it was determined that ACandS products used on vessels and equipment led to their life-threatening illnesses.
ACandS Bankruptcy and Asbestos Trust Fund
Under their bankruptcy plan, ACandS had to agree never to use asbestos in any products. In 1974, the company claimed that it stopped using asbestos. This wasn't entirely true.
The company used non-friable asbestos for another decade, according to a statement. Currently, the company claims that asbestos in any form is never used.
Because of all the lawsuits resulting from asbestos use, ACandS set up the ACandS Asbestos Settlement Trust. It became active in 2008 and began paying claims to victims of asbestos exposure. ACandS funded the trust with $527.6 million.
As of summer 2023, the payment percentage for the ACandS Asbestos Settlement Trust is 4%. This means claimants get 4% of the value of their claim to ensure funds exist for future claimants.
How to Get Compensation for ACandS Asbestos Exposure
If you received a mesothelioma diagnosis or worked for ACandS or with their products, consider talking to an asbestos law firm. They can go over your options and help you seek compensation.
The ACandS Asbestos Settlement Trust is currently active and accepting claims. A lawyer can help you go through the process and improve your chances of making a successful claim.
A mesothelioma lawyer can also review your work history and find other sources of compensation. You might be eligible to file a lawsuit against other companies that exposed you to asbestos.
Additional Resources and Legal Help
If you or a loved one are suffering from mesothelioma, asbestos-related lung cancer, or asbestosis, you may be eligible for a substantial amount of compensation. Remember to fill out our form to get your free Financial Compensation Packet, with information on asbestos and mesothelioma lawyers in your area. For additional assistance, contact us toll-free at 800-793-4540.
FREE Financial Compensation Packet
Info on law firms that will recover your

highest compensation

Learn how to get paid in 90 days
File for your share of $30 billion in trust funds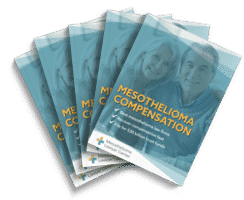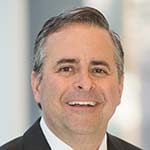 Paul Danziger grew up in Houston, Texas and earned a law degree from Northwestern University School of Law in Chicago. For over 25 years years he has focused on representing mesothelioma cancer victims and others hurt by asbestos exposure. Paul and his law firm have represented thousands of people diagnosed with mesothelioma, asbestosis, and lung cancer, recovering significant compensation for injured clients. Every client is extremely important to Paul and he will take every call from clients who want to speak with him. Paul and his law firm handle mesothelioma cases throughout the United States.