Armstrong World Industries
Page Updated on February 22, 2022
Armstrong World Industries remains one of the leading manufacturing businesses in the world. The company once used asbestos in many of its products. Many past workers developed life-threatening asbestos illnesses and sued Armstrong for damages.
If you or a loved one were diagnosed with mesothelioma, asbestos-related lung cancer, or asbestosis, you might be entitled to substantial compensation. Fill out our form to get a free Financial Compensation Packet. You'll learn about the experienced mesothelioma lawyers in your area, how to get paid in 90 days, how to file a claim for the asbestos trust funds, and more.
FREE Financial Compensation Packet
Info on law firms that will recover your

highest compensation

Learn how to get paid in 90 days
File for your share of $30 billion in trust funds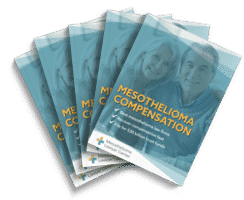 Armstrong World Industries History
Founded in 1860 in Pittsburgh, Pennsylvania, Armstrong World Industries started making and distributing wine cork bottles. Within the next 30 years, the company became one of the world's leading wine cork manufacturers.
Once business started to expand, Armstrong incorporated many other products into their line, including linoleum, vinyl flooring, cork boards, and fiberboards.
Over the following decades, Armstrong continued to make these products while using asbestos. Consequently, people started developing asbestos-related diseases, resulting in the company filing for bankruptcy in 2000 after losing millions in lawsuits.
Armstrong World Industries Lawsuits and Bankruptcy
In 1970, the first asbestos-related lawsuit against Armstrong began when Clarence Borel, an industrial insulation worker, filed a claim against the company (along with several other manufacturers) after developing asbestosis, which eventually led to mesothelioma.
According to court documents, Borel complained to Armstrong on many occasions about inhaling dust and asbestos fibers while working. He also said that although some workers were given respirators to use while working, he was never offered one during his career, which lasted until the late 1960s.
Borel said he had to resort to using handkerchiefs and cloths when working to avoid excessive dust.
In February 1970, Borel underwent surgery on his right lung. His doctors discovered that he had also developed malignant mesothelioma due to his asbestosis. He passed away just before his trial went into its final stages.
Justice for Family
The jury rendered a verdict in Borel's favor, awarding his family $79,436.24. It also marked one of the first lawsuits where asbestos manufacturers were held responsible for negligently harming workers.
Following the Borel Case, thousands of additional lawsuits followed, forcing Armstrong World Industries into bankruptcy.
Asbestos Trust Fund
By 2006, the company emerged from bankruptcy, but part of its obligation was to set up the Armstrong World Industries Asbestos Trust. The company trust fund compensated for all current cases.
The trust fund was also set up to compensate future asbestos claims against Armstrong. In the first few years after the trust opened, more than 200,000 claims were filed.
Armstrong Asbestos Products
Armstrong used a wide variety of its products to resist heat and fire. Limpet, an insulation spray primarily containing asbestos, was particularly popular and widely used.
Since workers sprayed Limpet onto products, asbestos fibers were released into the air throughout each workday, placing anyone in the vicinity in danger.
Armaspray was also used frequently by Armstrong. Like Limpet, Armaspray was also an asbestos-filled spray-on application, and although it didn't contain as much asbestos as Limpet, it was found to have unsafe levels.
Anyone who worked with these sprays or around any products made with asbestos faces risks of developing life-threatening diseases, including installers, construction workers, technicians, painters, and more.
Armstrong Hides Evidence of Asbestos Dangers
One of the reasons that Armstrong lost many mesothelioma lawsuits is that the company knew and understood that asbestos is dangerous yet did nothing to protect their workers.
From the 1930s until the 1970s, Armstrong continued to use asbestos in its products, well after they were aware of the hazards. In addition, they failed to place warning signs on any of their products, putting consumers at risk as well.
If you worked with Armstrong asbestos products, an asbestos attorney can help you seek justice and compensation.
Additional Information and Legal Resources
Don't forget to fill out our form to get our free Financial Compensation Packet, filled with information on the experienced asbestos and mesothelioma attorneys in your area. For additional assistance, contact us at 800-793-4540.
FREE Financial Compensation Packet
Info on law firms that will recover your

highest compensation

Learn how to get paid in 90 days
File for your share of $30 billion in trust funds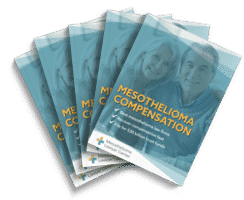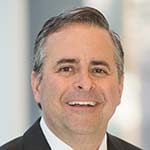 Paul Danziger grew up in Houston, Texas and earned a law degree from Northwestern University School of Law in Chicago. For over 25 years years he has focused on representing mesothelioma cancer victims and others hurt by asbestos exposure. Paul and his law firm have represented thousands of people diagnosed with mesothelioma, asbestosis, and lung cancer, recovering significant compensation for injured clients. Every client is extremely important to Paul and he will take every call from clients who want to speak with him. Paul and his law firm handle mesothelioma cases throughout the United States.