J.T. Thorpe and Son, Inc.
Page Updated on August 07, 2020
J.T. Thorpe and Son, Inc. (JTT) is currently one of the biggest industrial refractory contractors in the U.S., with regional offices spread out across the nation. Although the company enjoys financial success and expanding business, its involvement with extensive asbestos use brought about numerous mesothelioma lawsuits.
If you have mesothelioma, asbestos-related cancer, or asbestosis, you may be eligible for a large amount of compensation. Currently, there is over $30 billion in asbestos trust funds, set up for those who have been diagnosed with an asbestos-related illness. Fill out our form to get a free Financial Compensation Packet. You'll learn about the experienced mesothelioma lawyers in your area, how to get paid in 90 days, how to file a claim for the asbestos trust funds, and more.
Free

Financial Compensation Packet
Info on law firms that will recover your

highest compensation

Learn how to get paid in 90 days
File for your share of $30 billion in trust funds
J.T. Thorpe and Son, Inc. History
Founded in 1906, JTT began as an industrial furnace manufacturer in Richmond, California. The company remained in the industrial field for numerous years, yet did business primarily in the San Francisco Bay area.
During the 1980s, the company began to slowly develop business in other areas, creating plants and facilities throughout Northern California.
By the 1990s, JTT opened offices in Los Angeles, Salt Lake City, and Tucson. The company also started maintenance work, expanding not only throughout the U.S. but also overseas.
By the end of the 1990s, JTT had expanded its business considerably, adding numerous new industries and markets.
Throughout the 2000s, JTT has continued to expand and provide new services. New offices, headquarters, and facilities throughout the nation emerged.
Industries added into JTT's services included mineral processing, power, mining, steel metal, and chemical manufacturing, and more.
However, as with many industrial companies in the past, JTT relied heavily on asbestos in its products because of its low cost and ability to withstand heat and fire.
Subsequently, JTT employees, along with thousands of people in the equipment installation or manufacturing business (and more) were exposed to harmful asbestos fibers.
J.T. Thorpe and Son, Inc.: Lawsuits and Bankruptcy
By 2002, JTT faced so many asbestos-related claims and lawsuits that it filed for Chapter 11 bankruptcy. Prior to filing for bankruptcy, the company had already faced over 80,000 claims and paid out over $100 million.
When JTT emerged from bankruptcy in 2006, it created the J.T. Thorpe Company Successor Trust, in order to solve current asbestos-related claims and pay future claimants. The trust was funded with around $233 million.
Other Occupations Affected by J.T. Thorpe and Son, Inc.
JTT's expansive list of asbestos-containing products resulted in severe health problems for a myriad of workers from various different occupations, including:
Insulation installers
Pipefitters
Boilermakers
Steamfitters
JTT utilized a network of services to manufacture its asbestos-containing products, which included:
Project management
Computer design
Material procurement
Field supervision
Engineering services
J.T. Thorpe and Son, Inc. Today
As aforementioned, JTT remains in business today and focuses on an array of services in the refractory contracting field. Although the company is still paying off claims, it no longer uses asbestos in any of its products.
Additional Information and Resources for Asbestos Victims
Don't forget to fill out our form to get our free Financial Compensation Packet, filled with information on the experienced asbestos and mesothelioma attorneys in your area. For questions and assistance, feel free to contact us at 800-793-4540.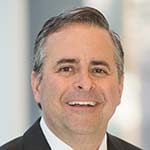 Paul Danziger grew up in Houston, Texas and earned a law degree from Northwestern University School of Law in Chicago. For over 25 years years he has focused on representing mesothelioma cancer victims and others hurt by asbestos exposure. Paul and his law firm have represented thousands of people diagnosed with mesothelioma, asbestosis, and lung cancer, recovering significant compensation for injured clients. Every client is extremely important to Paul and he will take every call from clients who want to speak with him. Paul and his law firm handle mesothelioma cases throughout the United States.