North American Refractories Company (NARCO)
Page Updated on August 04, 2020
North American Refractories Company, better known as NARCO, manufactured and supplied numerous refractory products for use in high-heat applications. Yet, the company's asbestos use ultimately cost the company financially after a long list of mesothelioma lawsuits and other asbestos-related claims.
If you suffer from mesothelioma, asbestosis, or asbestos-related lung cancer, you may be eligible for a large amount of compensation. Fill out our form to get a free Financial Compensation Packet. You'll learn about the experienced mesothelioma lawyers in your area, how to get paid in 90 days, how to file a claim for the asbestos trust funds, and more.
Free

Financial Compensation Packet
Info on law firms that will recover your

highest compensation

Learn how to get paid in 90 days
File for your share of $30 billion in trust funds
NARCO History
Narco was founded in 1929 as a cement refractory manufacturer. For over 50 years, the company remained one of the largest businesses in its field.
As the company grew over the years, numerous products were added to its line, including hearths, stove fittings, and more.
Many of these products were developed after NARCO merged with other companies, including the Worldwide Glass Industry, Harbison-Walker, RHI Refractories, and numerous other independent manufacturers.
As NARCO expanded, so did its locations. Manufacturing plants were open in several states, including Indiana, Kentucky, Michigan, and Pennsylvania.
Most of the company's products needed heat and fire-resistant materials to work properly. NARCO chose asbestos due to its affordability, ease of use, and ability to withstand extremely high temperatures and fire.
When the company began using asbestos, the Environmental Protection Agency (EPA) had yet to place strict regulations on its use, but there were already medical studies showing the dangers of asbestos.
In fact, numerous companies knew of theses dangers and how asbestos can lead to life-threatening illnesses.
However, warnings were ignored by many manufacturing companies that were more concerned with making a large profit, even if it meant putting workers at risk.
In 1979, Honeywell purchased NARCO and merged into the Honeywell Heating. Shortly after, Honeywell began selling NARCO's refractory products throughout the nation.
Several years later, AHN By this time, the company no longer used asbestos in its products, but the long history of the use led to so many asbestos-related claims and lawsuits that the company filed for Chapter 11 bankruptcy protection.
NARCO Lawsuits and Bankruptcy
Court documents state that by the early 2000s, NARCO was facing close to 300,000 asbestos-related claims and lawsuits.
The company settled a majority of these cases out of court, but as the claims kept coming in massive amounts, NARCO filed for Chapter 11 bankruptcy in 2002, with the agreement that it would set up an asbestos trust fund to compensate future and pending asbestos-related cases.
In 2008, NARCO emerged from bankruptcy and established The NARCO Asbestos Trust. The trust fund began accepting claims on October 15, 2013. It was funded with a little over $6 billion.
Meanwhile, Honeywell faced other claims for its other asbestos-related products unrelated to NARCO.
Although the NARCO division filed for bankruptcy, Honeywell fought numerous cases in court, including one lawsuit in which the company lost over $50 million after a former mechanic developed mesothelioma while working asbestos-containing products at Honeywell's Bendix division.
Occupations Affected by NARCO
NARCO supplied its products to numerous different companies, which in turn affected a wide variety of workers. The most common types of workers that were affected by asbestos in NARCO's products include:
Sheet workers
Metal workers
Engineers
NARCO plant workers
NARCO Asbestos-Containing Products
NARCO manufactured asbestos-containing products for many years, including the following:
Aerogun
BOF-Cote and BOF-Patch
W0-339 MC Gun
Unicote
Anti-Erode Towel
CM Gun Mix (including CM-18 Gun Mix)
Stazon
MC Gun Mix
Narcocrete Trowel
Narcogun CR-346
Narcogun CR-346NN
Narcogun CRD-347
Narcogun MC-339
Narcogun MCD-344
Narcogun P-340
Narcogun PD-345
Narcogun SD-336
Narmag 60 DBRC
Narcolite
Narmag OH Gun Mix
Super 505 Hot Gun C
Narcmag OH Gun Mix
Resources for Asbestos Victims
Don't forget to fill out our form to get our free Financial Compensation Packet, filled with information on the experienced asbestos and mesothelioma attorneys in your area. For additional assistance, contact us at 800-793-4540.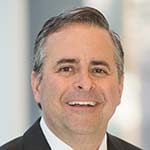 Paul Danziger grew up in Houston, Texas and earned a law degree from Northwestern University School of Law in Chicago. For over 25 years years he has focused on representing mesothelioma cancer victims and others hurt by asbestos exposure. Paul and his law firm have represented thousands of people diagnosed with mesothelioma, asbestosis, and lung cancer, recovering significant compensation for injured clients. Every client is extremely important to Paul and he will take every call from clients who want to speak with him. Paul and his law firm handle mesothelioma cases throughout the United States.