Honeywell Heating Specialty Co.
Page Updated on February 25, 2022
Honeywell Heating Specialty Co. began manufacturing water heaters more than 100 years ago. The acquisition of a refractory company led to later asbestos lawsuits. Honeywell eventually filed for bankruptcy and established an asbestos trust fund.
If you suffer from mesothelioma, asbestos-related lung cancer, or asbestosis, you may be eligible for a large amount of compensation. Currently, there is over $30 billion in asbestos trust funds set up for those who have been diagnosed with an asbestos-related illness. Fill out our form to get a free Financial Compensation Packet. You'll learn about the experienced mesothelioma lawyers in your area, how to get paid in 90 days, how to file a claim for the asbestos trust funds, and more.
FREE Financial Compensation Packet
Info on law firms that will recover your

highest compensation

Learn how to get paid in 90 days
File for your share of $30 billion in trust funds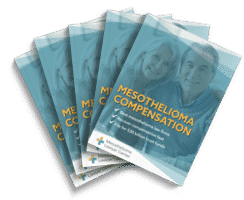 Free

Financial Compensation Packet
Info on law firms that will recover your

highest compensation

Learn how to get paid in 90 days
File for your share of $30 billion in trust funds
History of Honeywell International
Honeywell traces its corporate roots to 1885 when a Swiss immigrant and businessman named Albert Butz invented the damper flapper, an early version of the modern thermostat.
In 1886, he founded the Butz Thermo-electric Regulator Company; after various changes, mergers, and restructurings, Butz's enterprise emerged as Honeywell, Inc.
The current company began operations in 1906, when Mark Honeywell founded the Honeywell Heating Specialty Co., Inc. in Wabash, Indiana. Around 21 years later, Honeywell merged with the Minneapolis Heat Regulator Company and renamed itself as Minneapolis-Honeywell Regulator Company.
The company became the nation's biggest maker of high-quality jeweled clocks. As its customer base grew, it expanded its product line to include indicators and other various industrial control devices.
Starting in the 1930s, Minneapolis-Honeywell expanded its operations to serve businesses and consumers internationally. By 1941, the company set up offices in Canada and Europe, as well as distributors in South America, Australia, and Africa.
Over time, the company survived and thrived by adapting to changes in technology, especially after America's entry into World War II.  The war marked Minneapolis-Honeywell's involvement with the defense industry as a maker of electronic autopilots.
By the 1960s, when chairman James Binger changed the company name to Honeywell, its military products included landmines, missile guidance systems, and various types of bombs.
Honeywell also broadened its business across several areas, including computers, photographic equipment, security systems, and the aerospace industry.  
To do so, Honeywell merged with three companies, Allied Signal, Inc., NARCO, and Bendix, which helped boost its products and services into a multi-billion dollar business.
Merging with these companies meant that Honeywell faced liability for past asbestos exposure and resulting illnesses.
Employees, contractors, and consumers began developing life-threatening diseases, such as asbestosis and malignant mesothelioma, caused by asbestos exposure.
Honeywell Lawsuits and Bankruptcy
By the 2000s, Honeywell faced many asbestos-related claims and lawsuits, primarily stemming from former mechanics and other workers exposed to asbestos while working with and around Honeywell's products.
A large number of the lawsuits also came from NARCO, the former subsidiary of Honeywell.
At the time, Honeywell stated that it had an estimated $1.1 billion asbestos liability due to NARCO.
In 2002, the NARCO division filed for bankruptcy after it could no longer fight the increasing asbestos claims. After it emerged from bankruptcy, the division began a reorganization plan. It started formally accepting asbestos trust fund claims on October 15, 2013.
Honeywell was also facing a substantial loss in 2002 after a $53.5 million judgment was rendered in favor of a mechanic who developed mesothelioma after working with products made by Honeywell's Bendix division.
Shortly after, Honeywell attempted to get rid of over 40,000 asbestos-related lawsuits by selling its Bendix brake units products to Federal-Mogul, a company already in bankruptcy. However, Honeywell itself had still not filed for bankruptcy.
Occupations Affected by Honeywell
Workers in numerous different occupations were affected by Honeywell's asbestos-containing products as it reached across several industries. The occupations primarily affected include:
Brake installers
HVAC mechanics
Military
Most workers were affected not only by products that Honeywell manufactured but also by the company's acquirement of different businesses that heavily relied on asbestos, such as Bendix and NARCO.
Many people serving in the military (mainly the Navy) or working for the government developed illnesses because of Honeywell's products with asbestos.
Honeywell Today
Honeywell continues its operation today with its headquarters located in Morristown, New Jersey. As mentioned earlier, the company currently focuses on various products and services for the government, businesses, and consumers. Honeywell no longer uses asbestos in any of its products.
Contact a mesothelioma lawyer if you received a diagnosis after working with Honeywell, NARCO, or Bendix products. They can help you seek compensation.
Additional Information and Legal Resources for Asbestos Victims
Don't forget to fill out our form to get our free Financial Compensation Packet, filled with information on the experienced asbestos and mesothelioma attorneys in your area. For additional assistance, contact us at 800-793-4540.
FREE Financial Compensation Packet
Info on law firms that will recover your

highest compensation

Learn how to get paid in 90 days
File for your share of $30 billion in trust funds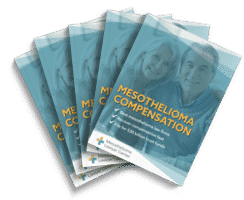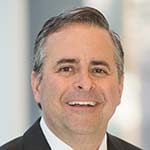 Paul Danziger grew up in Houston, Texas and earned a law degree from Northwestern University School of Law in Chicago. For over 25 years years he has focused on representing mesothelioma cancer victims and others hurt by asbestos exposure. Paul and his law firm have represented thousands of people diagnosed with mesothelioma, asbestosis, and lung cancer, recovering significant compensation for injured clients. Every client is extremely important to Paul and he will take every call from clients who want to speak with him. Paul and his law firm handle mesothelioma cases throughout the United States.