Page Updated on October 31, 2023
National Gypsum made Gold Bond wallboard and other construction products with asbestos for many years. The company faced bankruptcy after asbestos exposure in workers led to illnesses and costly asbestos lawsuits. The bankruptcy led to the National Gypsum Company Bodily Injury Trust set up to compensate claimants.
If you or a loved one suffer from mesothelioma, asbestos-related lung cancer, or asbestosis, you may qualify for substantial compensation. Currently, there is over $30 billion in asbestos trust funds awaiting those who've been diagnosed with an asbestos illness. Fill out our form to receive our free Financial Compensation Packet. Our packet is loaded with information on experienced mesothelioma attorneys in your area, how to file a claim for asbestos trust funds, how to get paid in 90 days, and more. 
FREE Financial Compensation Packet
Info on law firms that will recover your

highest compensation

Learn how to get paid in 90 days
File for your share of $30 billion in trust funds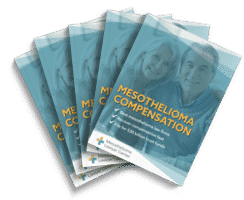 Free

Financial Compensation Packet
Info on law firms that will recover your

highest compensation

Learn how to get paid in 90 days
File for your share of $30 billion in trust funds
Did National Gypsum Use Asbestos?
National Gypsum used asbestos to make many of its construction products for many years. The construction industry used asbestos heavily to provide insulation and to strengthen materials.
National Gypsum stopped using asbestos in its products, including Gold Bond, in the early 1980s. National Gypsum's current products are free of asbestos.
National Gypsum History
National Gypsum was founded in 1925 in Delaware by three businessmen: Joseph F. Haggerty, Clarence E. Williams, and Melvin H. Baker.
The three founders created a special process to make their gypsum board lighter and stronger. The founders were so confident of their gypsum board that they began offering a $5,000 "Gold Bond" certificate with every shipment.
The certificate guaranteed their wallboard would outlast and outperform those of other brands. It was a successful campaign that led to the use of Gold Bond as a trademarked brand name.
Many other Gold Bond products followed, including tile, plaster, finishing materials, drywall, cement, stucco, acoustic tiles, and adhesives.
National Gypsum filed for bankruptcy in 1990. It emerged in 1993 with an asbestos trust fund to compensate claimants. National Gypsum continues to operate today and is one of the largest manufacturers of gypsum wallboard in the world.
National Gypsum Products That Contained Asbestos
Gold Bond was National Gypsum's leading brand and the one with the most asbestos products. Gold Bond products known to have contained asbestos include:
Exterior Stucco
Asbestos Cement Board
Plaster
Acoustical Plaster
Cement
Joint Cement
Spackling Compound
Adhesives
Tar Paper
Fire-Shielded Plaster
Plastic Acrylic Panels
Texture Paint
Siding
Asbestos Permaboard
Ripple-Tone Panels
Siding and Cement Siding Shingles
Soffit Panels
Other National Gypsum brands with products that contained asbestos include:
Abestone
Chromatone
Deeptex
E-Z Soak
Flexfelt
Humiguard
Perfo-lyte
Permaboard
Plia-f-lex
Sprayolite
Sussex
Thermacoustic
Thermotex
National Gypsum also acquired several companies that used asbestos in products. The company took on their asbestos liabilities:
Abestone Corporation
Allentown Portland Cement Company
American Encaustic Tile
Atlantic Gypsum
Austin Company
Huron Portland Cement Company
Murray Tile
National Mortar and Supply Company
Wesco
Workers Affected by National Gypsum Asbestos Products
Many people were exposed to asbestos from construction products, specifically those made by National Gypsum. National Gypsum employees working in factories to manufacture these products faced some of the biggest risks.
By working with and handling asbestos materials, they risked disturbing fibers. Asbestos fibers in the air can easily be inhaled by workers and anyone else in the area.
National Gypsum distributed its products to the construction industry, putting many additional workers at risk of exposure:
Construction workers
Sheetrock workers
Plasterers
Drywall installers
Painters
Plumbers
Electricians
HVAC workers
Roofers
Laborers
Cement workers
Demolition workers
Repair and renovation workers
Building maintenance workers
Exposure in the home was also possible. National Gypsum asbestos products went into residential homes. While safe when contained, disturbed asbestos products can expose homeowners and residents.
Any renovation work, or even regular maintenance and repairs, can expose people to asbestos fibers. Asbestos materials left to deteriorate or decay can also cause exposure.
National Gypsum Asbestos Lawsuits
Exposure in workers led to illnesses, including mesothelioma, asbestosis, and lung cancer. Many people diagnosed with asbestos illnesses filed lawsuits against National Gypsum and other asbestos companies seeking damages.
These are just some of the examples of thousands of asbestos lawsuits filed against National Gypsum:
Mercer University in Georgia sued National Gypsum and other companies in 1985. Rather than suing over illnesses, the University sought damages for the costs of replacing asbestos materials in buildings. Mercer claimed the companies failed to warn them of the presence of asbestos in their construction materials, necessitating costly abatement and replacement with safer products. Mercer was awarded $100,000 from National Gypsum.
Another case from 1985 was important in determining which companies could be included in asbestos lawsuits. Arthur Roehling worked as a pipefitter and died of mesothelioma. His widow carried on his lawsuit against 18 companies. Her lawyers successfully argued for the inclusion of National Gypsum because Roehling remembered seeing the Gold Bond log on pipes he handled on the job.
National Gypsum's Asbestos Trust Fund
By 1990, asbestos lawsuits against National Gypsum had grown so significantly that the company filed for Chapter 11 bankruptcy.
The company was said to be around $1 billion in debt by its filing. Since most of the debt came from asbestos-related claims and lawsuits, National Gypsum set up an asbestos trust three years later after emerging from bankruptcy.
Court documents stated that National Gypsum faced over 40,000 asbestos-related cases when it came out of bankruptcy. It created the NGC Bodily Injury Trust (NGCBIT) to compensate for all pending and future cases.
The asbestos trust fund was initially implemented on July 1, 1993, but was canceled on April 22, 2003, to establish the second trust fund, NGCBIT, to start on August 6, 2003.
According to the NGC official website, as of 2015, a total of $381,081,652.19 has been paid out to 207,985 people injured by asbestos due to National Gypsum's products.
What to Do if You Were Exposed to National Gypsum Asbestos
If you worked with National Gypsum and Gold Bond products containing asbestos, contact an experienced mesothelioma lawyer. They can help you seek compensation through the trust.
They can also review your work history to determine if any other companies can be held liable for your illness and resulting costs. Most people with asbestos illnesses were exposed to asbestos by more than one company's products.
Additional Help and Resources
If you've been injured by asbestos, keep in mind that there is a good chance that you'll qualify for considerable compensation. Remember to fill out our form for your free Financial Compensation Packet, with information on asbestos and mesothelioma lawyers in your area.
FREE Financial Compensation Packet
Info on law firms that will recover your

highest compensation

Learn how to get paid in 90 days
File for your share of $30 billion in trust funds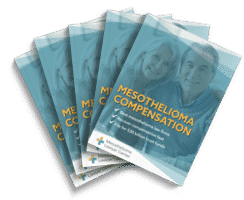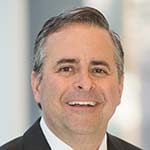 Paul Danziger grew up in Houston, Texas and earned a law degree from Northwestern University School of Law in Chicago. For over 25 years years he has focused on representing mesothelioma cancer victims and others hurt by asbestos exposure. Paul and his law firm have represented thousands of people diagnosed with mesothelioma, asbestosis, and lung cancer, recovering significant compensation for injured clients. Every client is extremely important to Paul and he will take every call from clients who want to speak with him. Paul and his law firm handle mesothelioma cases throughout the United States.