Page Updated on August 04, 2020
Headquartered in Charlotte, NC, the National Gypsum Company is touted as one of the largest manufacturers of gypsum boards in the world. However, National Gypsum's past association with heavy asbestos use left many people with deadly diseases. Numerous asbestos-related lawsuits followed.
If you or a loved one suffer from mesothelioma, asbestos-related lung cancer, or asbestosis, you may qualify for substantial compensation. Currently, there is over $30 billion in asbestos trust funds, awaiting those who've been diagnosed with an asbestos illness. Fill out our form to receive our free Financial Compensation Packet. Our packet is loaded with information on experienced mesothelioma attorneys in your area, how to file a claim for asbestos trust funds, how to get paid in 90 days, and more.
Free

Financial Compensation Packet
Info on law firms that will recover your

highest compensation

Learn how to get paid in 90 days
File for your share of $30 billion in trust funds
National Gypsum History
National Gypsum was originally founded in 1925, in Delaware, by three businessmen: Joseph F. Haggerty, Clarence E. Williams, and Melvin H. Baker.
The three founders created a special process in which their gypsum board was made lighter, yet less likely to break. The founders were so confident of their gypsum board that they began offering a $5,000 "Gold Bond" certifications with each and every shipment.
By 1926, National Gypsum Gold Bond marketing was so successful that it became the company's trademark. Numerous Gold Bond products followed, including tile, plaster, finishing materials, drywall, cement, and more.
Even though the company's products increased its profits financially, most of National Gypsum's materials had asbestos mixed in, which led to a plethora of asbestos-related lawsuits.
National Gypsum Asbestos-related Lawsuits and Bankruptcy
By 1990, asbestos lawsuits against National Gypsum had grown so significantly that the company filed for Chapter 11 bankruptcy.
The company was said to be around $1 billion in debt by the time it filed. Since the majority of the debt came from asbestos-related claims and lawsuits, National Gypsum set up an asbestos trust three years later, after emerging from bankruptcy.
Court documents stated that National Gypsum still faced over 40,000 asbestos-related cases when it came out of bankruptcy. In turn, the NGC Bodily Injury Trust (NGCBIT) was created in order to compensate for all pending and future cases.
The asbestos trust fund was originally implemented on July 1, 1993, but was canceled on April 22, 2003, in order to establish the second trust fund, NGCBIT, to start on August 6, 2003.
According to the NGC official website, as of 2015, a total of $381,081,652.19 has been paid out to 207,985 people who were injured by asbestos due to National Gypsum's products.
National Gypsum Asbestos-containing Products
The majority of National Gypsum Gold Bond products were filled with asbestos, including:
Gold Bond Exterior Stucco
Gold Bond Asbestos Cement Board
Gold Bond Plaster
Gold Bond Cement
Gold Bond Abestome
Gold Bond Adhesives
Gold Bond Tar Paper
Gold Bond Fire-Shielded Plaster
Gold Bond Plastic Acrylic Panels
Gold Bond Texture Paint
Gold Bond Siding
Gold Bond Asbestos Permaboard
Occupations Affected by National Gypsum
As with many companies that manufactured and distributed asbestos-containing products to numerous industries, National Gypsum placed a variety of different workers at risk of developing toxic illnesses, including:
Painters
Construction workers
Factory workers
Mechanics
Sheetrock workers
Plasterers
Drywall installers, and more
National Gypsum Today
National Gypsum remains in business today as a worldwide, full-line supplier of gypsum board and other related products. The company no longer uses asbestos in any of its products.
Additional Help and Resources
If you've been injured by asbestos, keep in mind that there is a good chance that you'll qualify for considerable compensation. Remember to fill out our form to get your free Financial Compensation Packet, with information on asbestos and mesothelioma lawyers in your area.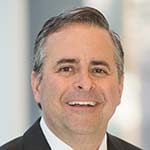 Paul Danziger grew up in Houston, Texas and earned a law degree from Northwestern University School of Law in Chicago. For over 25 years years he has focused on representing mesothelioma cancer victims and others hurt by asbestos exposure. Paul and his law firm have represented thousands of people diagnosed with mesothelioma, asbestosis, and lung cancer, recovering significant compensation for injured clients. Every client is extremely important to Paul and he will take every call from clients who want to speak with him. Paul and his law firm handle mesothelioma cases throughout the United States.