Page Updated on August 04, 2020
Pittsburgh Corning is a glass products global manufacturer based out of Pittsburgh, Pennsylvania. Prior to the Environmental Protection Agency's (EPA) ban on asbestos, the company's acquisition of an asbestos-manufacturing product line resulted in a host of lawsuits. Thousands of people began developing fatal illnesses after prolonged exposure to Pittsburgh Corning's asbestos-containing products.
With more than $30 billion currently set aside in trust funds, you may qualify for substantial compensation if you've been diagnosed with mesothelioma, asbestosis, or asbestos-related lung cancer. We invite you to fill out our form today for a free Financial Compensation Packet, filled with information about experienced mesothelioma lawyers in your area, how to get paid in 90 days, how to file an asbestos trust fund claim, and much more.
Free

Financial Compensation Packet
Info on law firms that will recover your

highest compensation

Learn how to get paid in 90 days
File for your share of $30 billion in trust funds
Pittsburgh Corning History
Pittsburgh Corning Corporation began in 1937 as a single product manufacturer of the architectural glass block.
The company started out a combined effort of two leading businesses at the time, Pittsburgh Plate Glass Company (PPG Industries) and Corning Glass Works.
For close to 50 years, the company manufactured and distributed the architectural glass block, while adding a few other key products along the way, including the advanced FOAMGLAS® and various other glass products.
In 1962, enjoying massive financial success, Pittsburgh Corning decided to expand its business by purchasing the Unibestos product line from UNARCO, a company associated with using high amounts of asbestos in its products.
Much of the products from the Unibestos line contained a certain type of asbestos, known as amosite, which has been linked with malignant mesothelioma and asbestos-related lung cancer.
When Pittsburgh Corning bought the Unibestos product line, it also acquired the Unibestos manufacturing plants and exclusive rights to the products' formulas.
One plant, in particular, located in Tyler, Texas, was found to have significant amounts of asbestos.
Another plant, located in Port Allegany, Pennsylvania, was also found to have hazardous amounts of asbestos.
Instead of providing safety measures to both plants, Pittsburgh Corning broke the equipment down at the Tyler plant and stopped its operations.
By the time the Tyler plant was discontinued in 1972, many workers were beginning to develop toxic, life-threatening illnesses as a result of prolonged asbestos exposure.
Soon after, asbestos-related claims began pouring in against Pittsburgh Corning.
Pittsburgh Corning Asbestos Lawsuits and Bankruptcy
By the late 1970s, Pittsburgh Corning was in the hot seat, facing mounting mesothelioma lawsuits.
One well-known case involved a class action lawsuit against Pittsburgh Corning and several other companies, filed by 20 former workers of the Tyler, Texas plant.
The lawsuit was eventually settled for $20 million, but a multitude of additional lawsuits and claims followed.
In 2000, Pittsburgh Corning filed for Chapter 11 bankruptcy protection, but the U.S. Bankruptcy Court for the Western District of Pennsylvania denied the company's plan for reorganization.
However, in 2013, after a decade in bankruptcy, the company finally won the court's approval to create a reorganization plan to help pay off its mounting debt connected to asbestos-related claims.
According to a 139-page opinion, a U.S. Bankruptcy Judge Judith K. Fitzgerald determined that the company had successfully addressed the issues that would help carry out plans to pay the claims.
An initial $3.5 billion was placed in the asbestos trust fund to cover over 400,000 pending asbestos lawsuits. Some of the funding came from:
$290 million in either cash or stocks
$1.7 billion from insurance companies
$825 million and 1.4 million stock shares from PPG Industries
Pittsburgh Corning Asbestos Products
The majority of asbestos claims came from Pittsburgh Corning's purchase of the Unibestos product line, which included asbestos in:
Equipment
Cement
Finishes
Pipe insulation
Textiles
Gaskets
Pipe insulation remains the primary product that caused so many workers to develop asbestos-related diseases.
Along with installing the pipe insulation, workers also had to uninstall, repair, and re-install the product.
Workers were exposed to airborne asbestos fibers, which have been linked to some of the most life-threatening types of illnesses.
Additional Help and Resources for Asbestos Victims
Remember, if you've been diagnosed with an asbestos-related illness, there is a good chance you'll qualify for considerable compensation. Don't forget to fill out our form to get our free Financial Compensation Packet, filled with information on the experienced asbestos and mesothelioma attorneys in your area.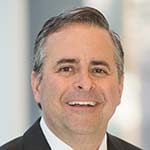 Paul Danziger grew up in Houston, Texas and earned a law degree from Northwestern University School of Law in Chicago. For over 25 years years he has focused on representing mesothelioma cancer victims and others hurt by asbestos exposure. Paul and his law firm have represented thousands of people diagnosed with mesothelioma, asbestosis, and lung cancer, recovering significant compensation for injured clients. Every client is extremely important to Paul and he will take every call from clients who want to speak with him. Paul and his law firm handle mesothelioma cases throughout the United States.